Luka Modric wins Ballon d'Or, ending 10-year Ronaldo & Messi reign (PHOTOS)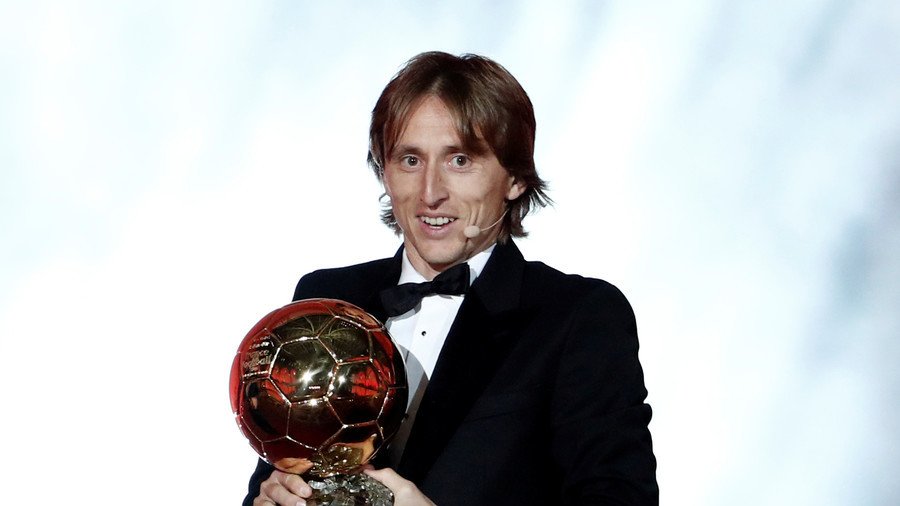 Croatian playmaker Luka Modric has won the Ballon d'Or, capping an excellent year for the Real Madrid midfielder, and breaking a decade-long reign by Ronaldo and Messi as the only players to win the award since 2007.
READ MORE: Modric beats Ronaldo & Salah to claim FIFA men's player of the year award
For Modric, 2018 was certainly his annus mirabilis thus far in his career, captaining his nation to a first World Cup final in Russia in the same summer he was pivotal in guiding Real Madrid to a record-breaking 13th European title and an precedented third Champions League in a row.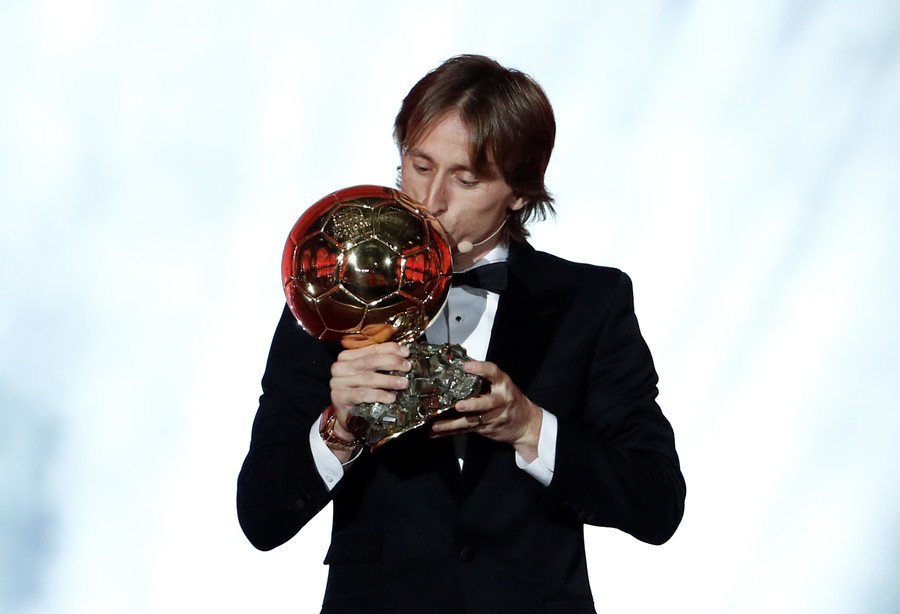 Modric was the favorite to scoop the award, after being named FIFA Best Men's Player in September, beating competition from Cristiano Ronaldo and Mohamed Salah.
At Monday night's plush ceremony in Paris, France, hosted by former French international David Ginola, Modric won perhaps the more prestigious Ballon d'Or, being plucked from a list of 30 of the world's elite players to be effectively named the best player in the world. Ronaldo was voted second with Antoine Griezmann came third.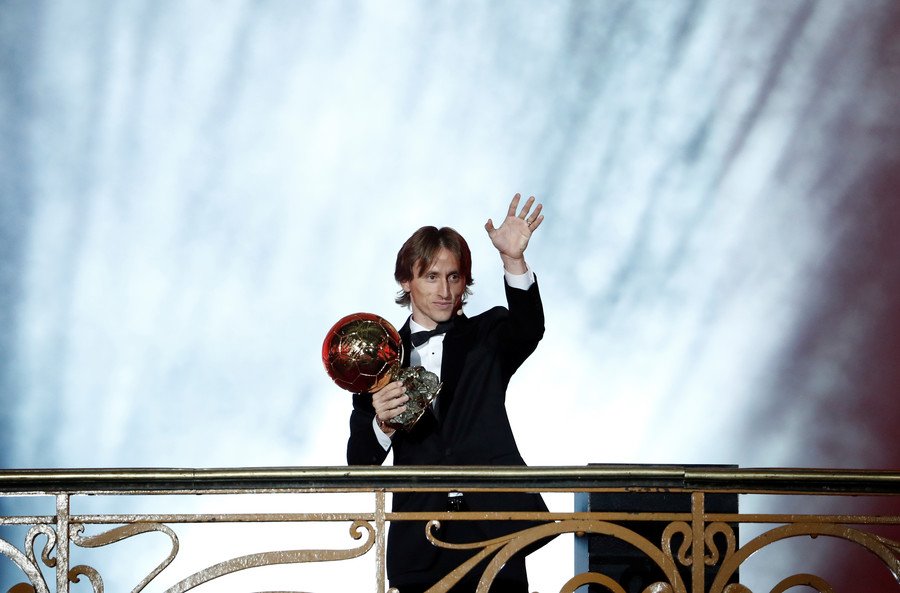 French wonder kid Kylian Mbappe was awarded the Trophee Kopa for the best player under 21 years of age, having scored one of France's four goals against Modric's Croatia in the Russia 2018 final to become world champion.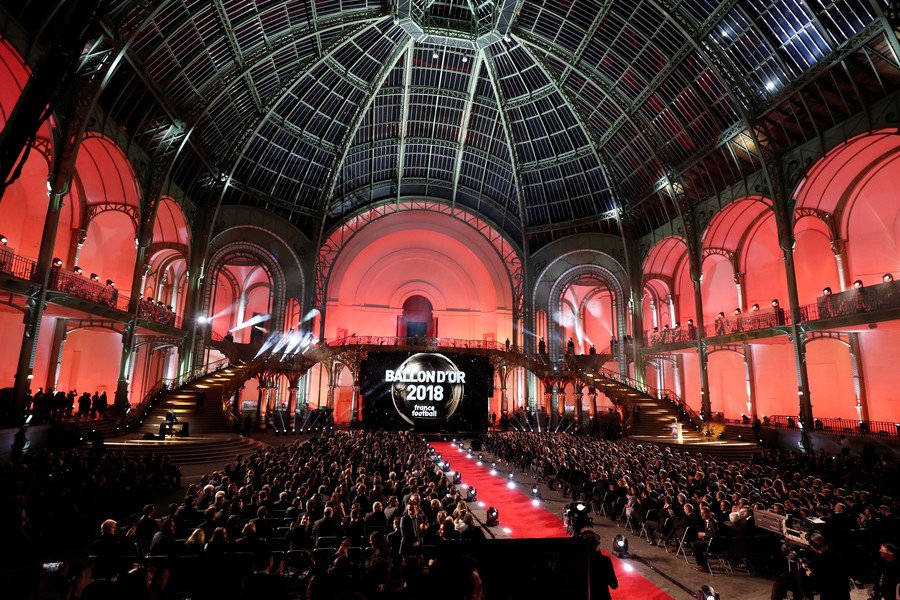 Mbappe, still aged only 19, was given the first-ever Trophee Kopa, named after France legend Raymond Kopa and voted for by former Ballon d'Or winners.
READ MORE: Kylian Mbappe wins Trophee Kopa for best young player at Ballon d'Or ceremony
The first ever winner of the Ballon d'Or for a female player was Olympique Lyonnais and Norway striker Ada Hegerberg.
You can share this story on social media: