'They denied me the greatest comeback in history!' - Fury's 1st interview since Wilder draw (VIDEO)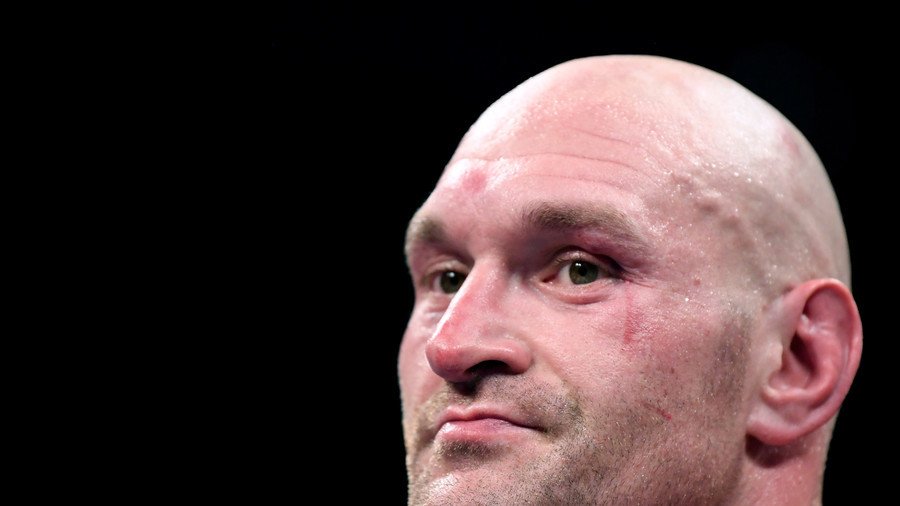 A "devastated" Tyson Fury has given his first TV interview since fighting to a draw against WBC heavyweight champ Deontay Wilder in LA, in which he said he believes the judges denied him the "greatest comeback in boxing history".
READ MORE: 'I did it for you guys!' Emotional & inspirational Fury dedicates performance to mental health
In Fury's first top-level heavyweight fight in three years, he climbed off the canvas twice against feared puncher Wilder at LA's Staples Center, to give what many saw as a boxing lesson to the American.
However, the fight was scored a split draw with scorecards of 115-111 to Wilder, 114-111 to Fury, and 113-113 a draw, a 'robbery' in the eyes of many fans, including Piers Morgan, who dubbed 'The Gypsy King' the "real life Rocky Balboa".
On Monday, Fury spoke with Morgan on Good Morning Britain to discuss the fight and future plans, admitting he was "devastated" with the fight result and believes he won the fight.
"Everybody who watched the fight knows I've won, but history will look back on this as a draw...they've denied me the greatest comeback in boxing history," Fury said, claiming that although he was looking for "fairness" their was no tactics of "skullduggery" from the away camp.
READ MORE: Adonis Stevenson still in 'critical condition' following devastating KO loss to Gvozdyk (VIDEO)
When asked of a potential rematch at London's Wembley Stadium, Fury said he would surely be open to the idea, but insisted he thought Wilder would "get his running shoes on" after their first meeting.
"I worked really hard, I tried my best, I should have been rewarded with the decision. We should be taking the WBC back to Great Britain. But unfortunately it stays in America, we both stay unbeaten, and we roll the dice again," Fury resigned.
The Manchester man emphasized his point on Instagram, where he told his 1.3 millions followers he was "still the lineal heavyweight champion of the world".
Fury was floored in rounds nine and twelve of the fight, the first after being caught on the back of the head while seemingly off balance, and springing up at a count of eight.
The second, heavier knockdown came when Wilder delivered a thunderous one-two that sent Fury crashing to the canvas in the final stanza, as though out cold before hitting the ground.
After a few seconds lying prone, Fury miraculously rose as if leisurely getting out of bed, hugged the referee, and jogged a few steps to the corner.
Fans were awed by his reaction and incomprehensibly sturdy chin, liking it to wrestling legend 'The Undertaker'.
Same went for Deontay Wilder, whose facial reaction contorted in a split second from one of glee to one of dumbfounded shock at an opponent who had withstood a devastating punch from the man who had recorded 39 knockouts in 40 professional wins up until Saturday's fight.
You can share this story on social media: