UFC's Rachael Ostovich WILL FIGHT Paige VanZant in January despite brutal attack injuries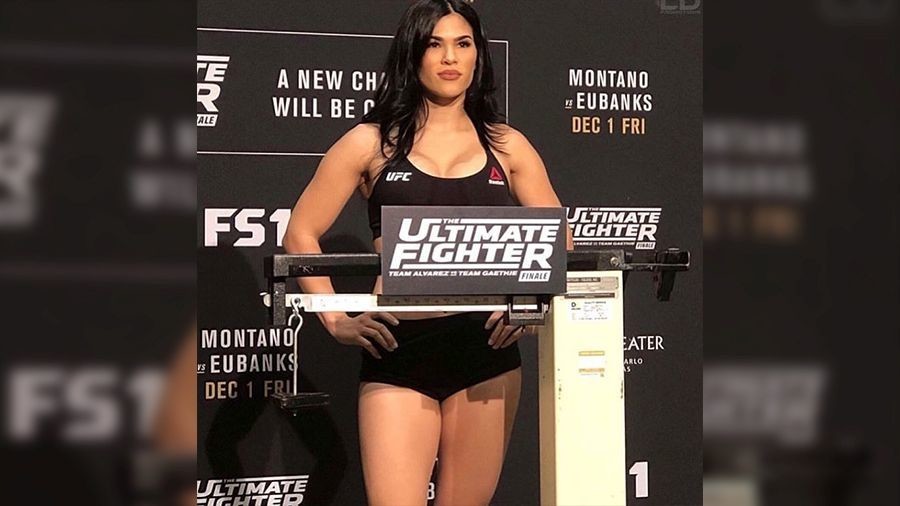 Rachael Ostovich's UFC flyweight bout against Paige VanZant in January is back on after Ostovich was cleared to fight, despite the brutal injuries she suffered in an alleged assault by her husband earlier in November.
Ostovich was hospitalized with a broken orbital bone among other injuries after allegedly being set upon by her husband, fellow MMA fighter Arnold Berdon, at their home in Hawaii on November 18.
READ MORE: 'He punched me repeatedly': UFC star Rachael Ostovich details alleged attack by her husband
The injuries were vicious enough for Ostovich's planned UFC Fight Night bout against VanZant at Barclays Center in Brooklyn on January 19 to initially be called off.
However, the 27-year-old has sought a second medical opinion and has now been cleared to compete.
"She never really wanted to be off of this fight," the fighter's manager, Brian Butler-Au, told ESPN.
"When everything happened, it was very emotional. The injuries were significant enough that, combined with the emotions of everything that was going down, we made a decision to pull out of the fight.
"Now that things are settling out and the swelling of the injury is going down, Rachael got a second opinion and everything will work out to where she can keep this fight."
Fellow 125lb fighter VanZant responded to the news with a supportive post on social media.
"Yes we are going to war with each other in the cage, but I stand by her side with her ongoing battle at home," the 24-year-old wrote.
Ostovich's husband Berdon was arrested on suspicion of second-degree attempted murder following the alleged attack, and a temporary restraining order was also granted against him.
The charges were later reclassified to second-degree assault and the 27-year-old entered a not guilty plea Monday in a Honolulu court.
The pair have been married since 2016 and have a daughter together.
A copy of legal documents obtained by US outlet TMZ details the fighter's claims against her husband, stating: "After a night out with family, he punched me repeatedly on the head, face, ribs, making me fall to the ground.
"I gasped for breath and escaped thru balcony. I coughed up blood, threw up sev. times. Cracked orbital."
In a social media post after the incident, Ostovich implored people to "spend time praying for people instead of talking about them."
READ MORE: 'Spend time praying for people instead of talking about them' – UFC's Ostovich opens up on assault
The Hawaii fighter has a professional MMA record of 4-4 (1-1 in the UFC), while '12 Gauge' VanZant has a pro slate of 7-4 (4-3 in the UFC). The latter will be returning from a one-year layoff when the pair meet in January.
You can share this story on social media: