'Spend time praying for people instead of talking about them' – UFC's Ostovich opens up on assault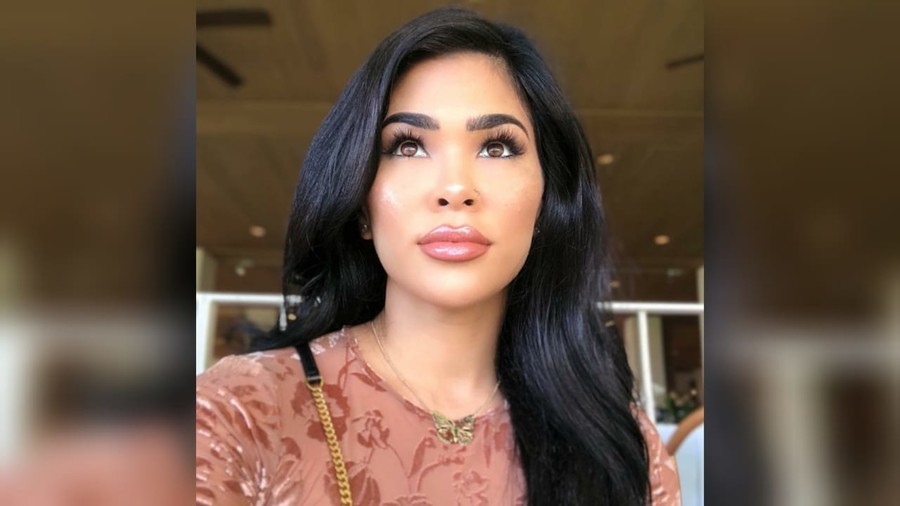 UFC fighter Rachael Ostovich has opened up on the attack that left her hospitalized with a broken orbital bone. Her husband, fellow MMA fighter Arnold Berdon, has been arrested on suspicion of second degree attempted murder.
READ MORE: Husband of UFC fighter Rachael Ostovich 'arrested for attempted murder' after alleged attack on wife
Ostovich, 27, who has posted a 4-4 record in her professional mixed martial arts career thus far, broke her silence for the first time since the assault in Hawaii, which left her hospitalized with a badly broken orbital bone - commonly known as the eye socket - in addition to various other injuries.
In her first message since the incident, Ostovich posted an image to Instagram, imploring people to "spend time praying for people instead of talking about them," along with three 'prayer' emojis.
Berdon was arrested following the assault and is currently behind bars in Honolulu.
READ MORE: Police launch 'domestic violence' investigation after brutal attack on UFC fighter Rachael Ostovich
The two fighters have been married since 2016 and have one daughter together.
Reports state that Berdon is set to claim the incident happened in self-defence, though Ostovich has successfully obtained a restraining order against her husband.
She was set to face Paige VanZant on a January 19 card in Brooklyn, New York, which was to be broadcast like on ESPN, however her injuries have since forced her to withdraw from what would have been the biggest bout of her career thus far.
READ MORE: Khabib 'could fight Floyd' when UFC contract expires but Mayweather needs 'life insurance' - manager
"A very unfortunate incident occurred Sunday night with Rachael Ostovich that ended with her suffering a fractured orbital and other injuries," read a statement released by Ostovich's management group Sucker Punch Entertainment.
"Rachael is now home from the hospital with family and will be going back for further check ups on her orbital. The family would like to ask for some privacy as they sort through this matter. We would like to thank the UFC for all their support on this matter as well as the fans and media for your concern."
You can share this story on social media: