Husband of UFC fighter Rachael Ostovich 'arrested for attempted murder' after alleged attack on wife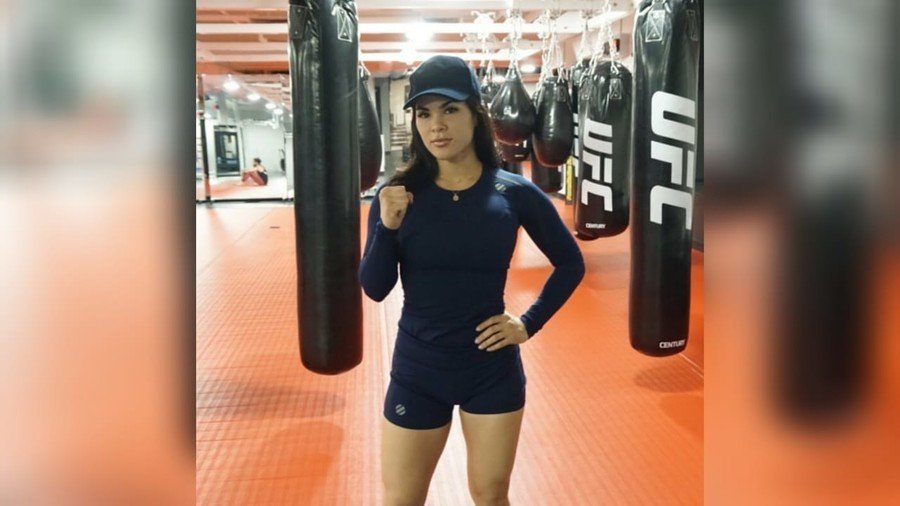 The husband of Rachael Ostovich has been arrested for second degree attempted murder after the UFC figther was hospitalized following an alleged domestic assault in Hawaii over the weekend, according to reports.
READ MORE: UFC fighter Rachael Ostovich suffers 'major injuries', hospitalized after Hawaii assault
Ostovich, 27, suffered a broken orbital bone among other injuries in a "violent incident" on Sunday at the couple's home in the Waianae area of Honolulu County.
Police later opened a "felony domestic violence investigation" and Ostovich's husband, fellow MMA fighter Arnold Berdon, is now in custody on suspicion of attempted murder, according to TMZ.
READ MORE: Police launch 'domestic violence' investigation after brutal attack on UFC fighter Rachael Ostovich
Ostovich has also reportedly filed and been granted a temporary restraining order against Berdon, which will be in force until May 18 of next year.
Berdon, 27, is reported to have turned himself in to police on Tuesday evening and remains in custody without bail.
The potential charges against him could be changed, MMA Fighting reports, quoting a police spokesperson.
Berdon is also said to be seeking a lawyer to defend himself against the allegations, and may argue he was attacked first, TMZ reports, citing a family member.
UFC flyweight Ostovich holds a 4-4 professional record, and was scheduled to face Paige VanZant on January 19 in New York, although the bout has now been cancelled.
Berdon is a professional MMA bantamweight fighter with a record of 7-2, and most recently appeared in June in the Titan FC promotion.
Ostovich's manager, Brian Butler-Au of Sucker Punch Entertainment, posted a statement earlier this week asking for the fighter and her family to be given space while they deal with the incident.
"Rachael is now home from the hospital with her family and will be going back for further check ups on her orbital. The family would like to ask for some privacy as they sort through this matter," the statement read.
Ostovich and Berdon have been married since 2016 and have a young daughter together.
You can share this story on social media: