UFC fighter Rachael Ostovich suffers 'major injuries', hospitalized after Hawaii assault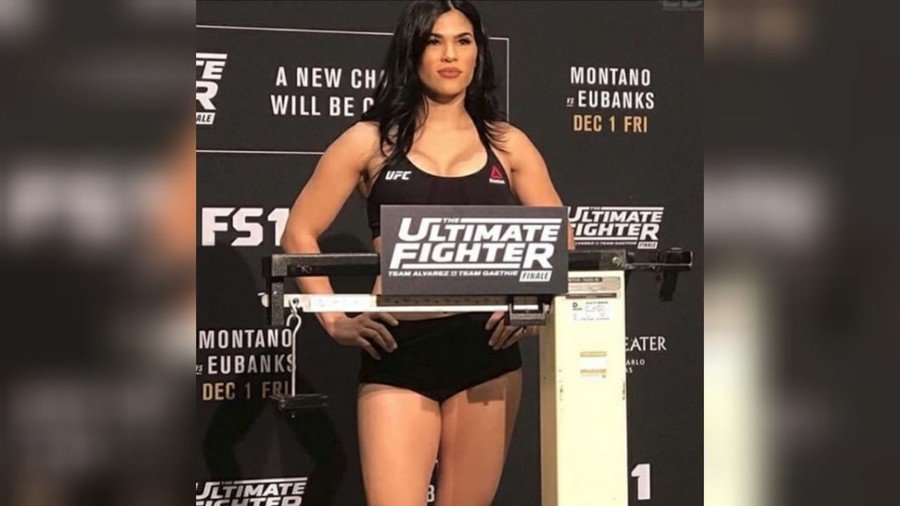 Ostovich, who is scheduled to face Paige VanZant in January, is understood to have suffered a broken orbital bone in an assault perpetrated by a person that she knows in her native Honolulu.
The UFC flyweight fighter holds a 4-4 professional record (1-1 UFC) and her scheduled January 19 bout with VanZant, which was to co-headline the UFC's January 19 event in Brooklyn, New York, must now be in jeopardy.
No official word has yet been received as to the status of the bout but the injuries sustained mean it is very unlikely that she will be able to compete, missing out on the biggest fight of her career in the process.
Per TMZ, Ostovich allegedly knows her attacker. No comment has yet been made by Ostovich or her representatives.
VanZant, for whom it will be a year out of the sport in January, had targeted the Ostovich bout for her return from injury. She broke her arm in her last fight, a defeat to Jessica Rose-Clark last summer, and had to undergo two operations to remedy it.
READ MORE: 'The only thing better than figure skating is sex' – Russian 'striptease' star Tuktamysheva (VIDEO)
The prospect of her bout with Ostovich being canceled will be a blow to '12 Gauge'.
"This (lay-off) was different because it wasn't by choice," she said, as cited by news.com.au.
"And having something this important taken away from you. And be told that you kind of just have to sit and watch is awful. And what made it even worse is I kind of anticipated a typical surgery and a typical timeline for that. I thought I would be back training in eight weeks, and it's been nine months.
"And two surgeries and then hip surgery that will help fix the arm. So it's been a very long process that I didn't anticipate having to go through."
You can share this story on social media: