Police launch 'domestic violence' investigation after brutal attack on UFC fighter Rachael Ostovich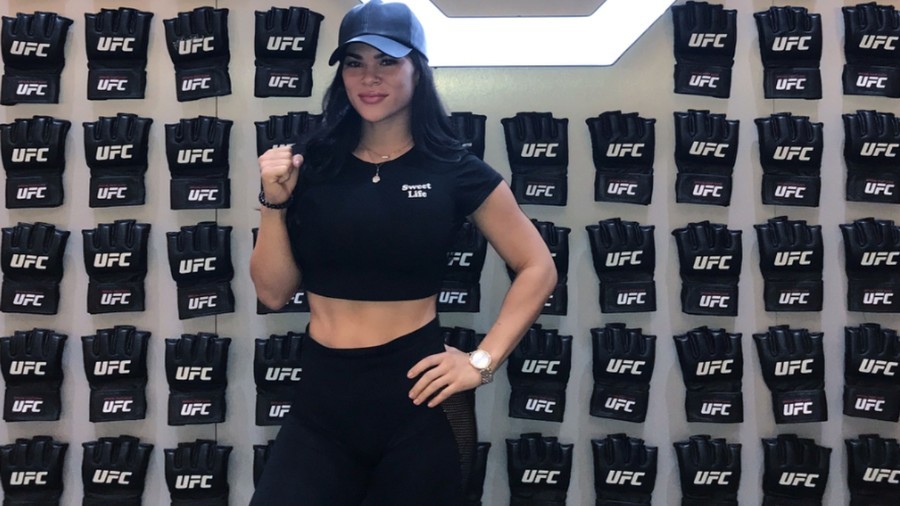 The attack on Hawaiian UFC fighter Rachael Ostovich that left her with a broken orbital bone is being treated as a domestic violence incident, according to reports in the US.
News of Ostovich's injuries broke on Monday, but no official comment was released at the time.
Since then, Honolulu Police Department confirmed to US mixed martial arts outlet MMA Fighting that they have opened a second-degree assault investigation into an incident involving "a 27-year-old female victim and a 27-year-old male suspect."
READ MORE: UFC fighter Rachael Ostovich suffers 'major injuries', hospitalized after Hawaii assault
TMZ Sports reported they had received confirmation from the department that the investigation is a "felony domestic violence investigation" but, at the time of writing, no arrests have been made.
According to reports in Hawaii, the suspect in question is alleged to be Ostovich's husband Arnold Berdon, who is also a professional mixed martial artist.
UFC's Rachael Ostovich attacked, allegedly by her husband, an MMA fighter in their Maili home, according to sources. Honolulu Police searching for Arnold Berdon. Ostovich has a broken orbital bone & was hospitalized. It's now unclear if she will fight Paige VanZant on Jan. 19. pic.twitter.com/09PUSwvoXL

— Lynn Kawano (@LynnKawano) November 20, 2018
Ostovich's manager, Brian Butler-Au of Sucker Punch Entertainment, posted a statement to Instagram asking for Ostovich and her family to be given space while they deal with the incident.
"A very unfortunate incident occurred Sunday night with Rachael Ostovich that ended with her suffering a fractured orbital and other injuries," the statement began.
"As a result of these injuries, she will not be able to compete in her upcoming bout with Paige VanZant on January 19th.
READ MORE: Arrest warrant issued for husband of UFC fighter after alleged domestic assault
"Rachael is now home from the hospital with her family and will be going back for further check ups on her orbital. The family would like to ask for some privacy as they sort through this matter.
"We would like to thank the UFC for all their support on this matter as well as the fans and media for your concern."
Meanwhile, UFC matchmakers are now looking to find an alternative opponent to face VanZant for the bout at UFC Fight Night in Brooklyn on January 19.
You can share this story on social media: