Arrest warrant issued for husband of UFC fighter after alleged domestic assault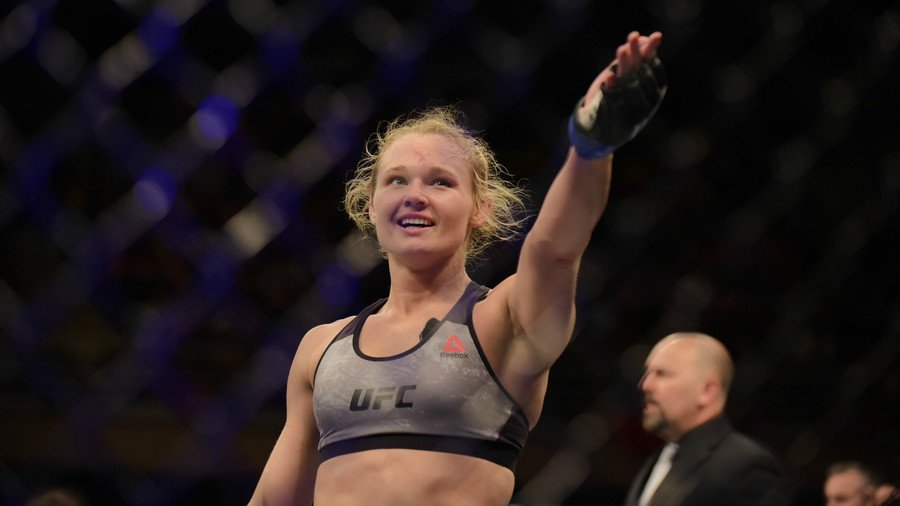 Donny Aaron, who was criticized in June after it became known he has a swastika tattoo, is currently wanted by US police after allegedly assaulting his wife, UFC flyweight Andrea Lee.
Andy Nguyen, another UFC fighter and a friend of Lee's, is understood to have filed a police report after Aaron allegedly extinguished a lit cigarette and attempted to choke Lee on August 4, per a report by MyMMANews.com.
The report states that the incident began after the pair watched the UFC 227 card, headlined by TJ Dillashaw and Cody Garbrandt. Nguyen says that Lee ran into their daughter's room after Aaron allegedly burned her with the cigarette. Lee's father attempted to intervene, while another person who lives at the premises said that this happens "all the time."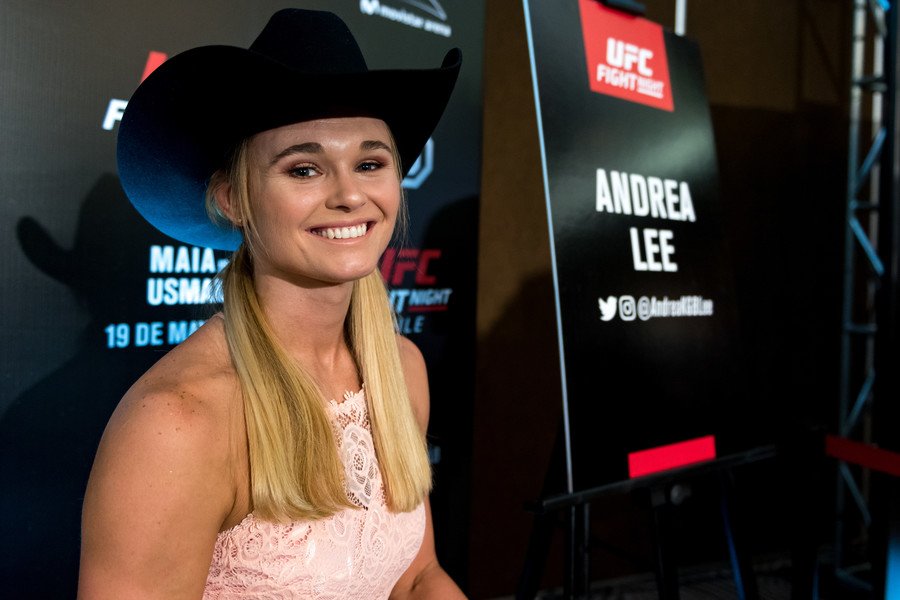 Nguyen says that she heard further disputes the following morning, saying that a grunt was audible and could hear Lee saying "stop, stop."
"I opened up the door and was like 'Donny, leave her alone,'" said Nguyen. "He looked like he was lost. He hadn't slept in two days. He was drinking for two f***ing days straight. I don't know what he is on. I'm backing up as he is coming towards me. Andrea was buttoning up her shorts and she was barefoot and ran out the back door.
"Donny goes back in the house and he's like 'I did it again, I did it again.' I was like, 'What did you do? Did you kill her?' Because he has killed someone before. I didn't know if he grabbed a rock and banged her head. I was scared to walk outside. He was like, 'No, I made her run barefoot again.'
READ MORE: MMA fighter dies after confrontation with nightclub security
"I told him to give me the keys to the jeep and he refused because he thought she would think it is him and would not stop."
Nguyen said that Aaron fled the scene as police cars approached.
"The domestic violence has been going on for years," Nguyen said. "I just never saw it."
Aaron sparked controversy in June after a photograph showed him sporting tattoos featuring nazi imagery. He made a statement saying that the tattoos "do not represent who I am today."
Aaron, a former police officer, was charged with murder but later convicted of negligent homicide in 2009 after fatally shooting an unarmed black man outside his home.
You can share this story on social media: