Tottenham Hotspur player seeks Asian Games gold to avoid military service in South Korea
Son Heung-min, a forward at Tottenham Hotspur, joined the South Korean football team this week to take part in the Asian Games which he desperately needs to win to get exempted from military service in his home country.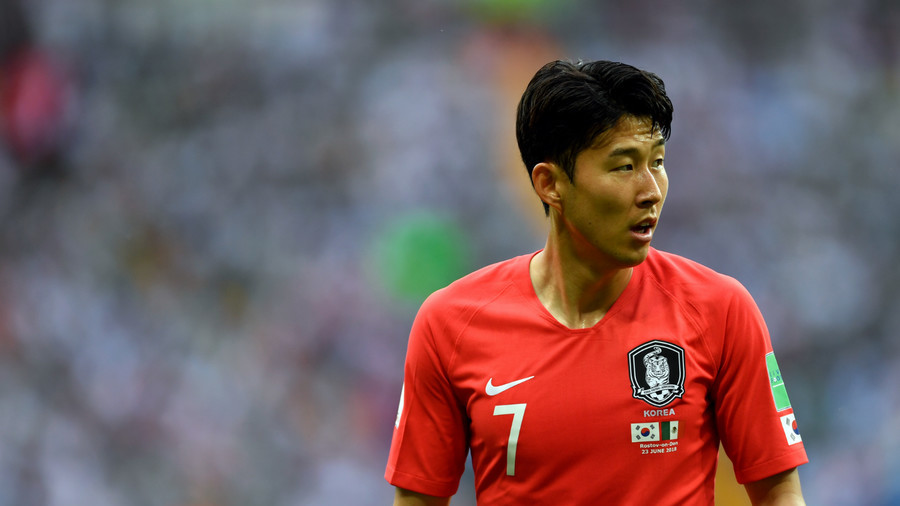 The 26-year-old player, who signed a five-year deal with the English Premier League side in July, should start military service this coming winter to fulfill a mandatory obligation that requires every South Korean male citizen to enroll for a minimum of 21 months by age 28, Firstpost reported.
However, the player could be granted a rare reprieve which is given to high-profile athletes who medalled at major sports events, including Olympic Games and World Cups.
Son missed the 2014 Asian Games as his former club Bayer Leverkusen didn't release him for the tournament, which is not guided by FIFA, meaning that football clubs are not required to make players available for the competition.
READ MORE: Arsenal keeper Cech left frustrated after being mocked on Twitter over weekend gaffe
This year, Spurs have allowed Son to participate in the Games, in the hope of preventing his nearly two year absence from the club. Son, who is otherwise expected to start his duty within the next two years will miss South Korea's first two games at January's Asian Cup as part of the compromise reached with the club. The 2018 Asian Games, which will be contested by 20 nations, are set to kick off this Saturday in Jakarta, Indonesia.
You can share this story on social media: