Arsenal keeper Cech left frustrated after being mocked on Twitter over weekend gaffe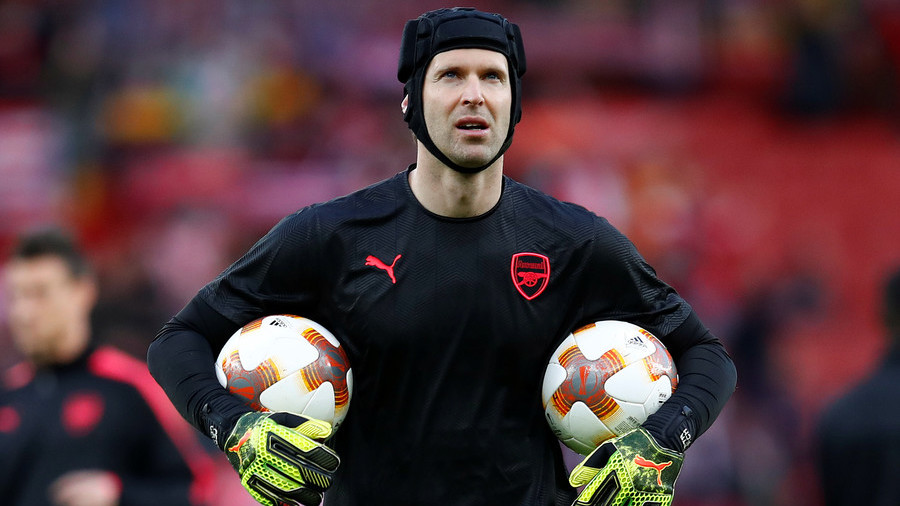 Petr Cech was left unamused after a video appeared on Twitter mocking an attempted pass that almost resulted in an own goal in the match between Arsenal and Manchester City, getting over 7,500 likes since it was posted on Sunday.
READ MORE: Liverpool refer Mo Salah to police after video emerges of player texting while driving
The moment displayed on the video happened during the weekend match between Arsenal and Manchester City, which finished 0-2 to the visitors.
The official English Twitter account of German club Bayer Leverkusen, whose former goalkeeper Bernd Leno represents Arsenal starting this season, had a cheeky reply of their own to Cech's gaffe.
Replying to the video, they tweeted 'in case you were all wondering how to play out of the back', posting a video of the recent departure Leno playing the ball out confidently from the back eventually leading to a Leverkusen goal.
However, Cech clearly frustrated by the post opted to hit back at the 'professionalism' of the club adding 'it's sad to see when other clubs don't share the same values'.
The Leverkusen official Twitter was quick to issue an apology highlighting the fact that Cech had failed to see the 'banter' in the issue.
The jokes ensued way past the original post with many being sympathetic to the Arsenal goalkeeper, quick to highlight that Cech has won more Champions League trophies that Bayer Leverkusen itself.
Witty users also hit back at the Bayer official account highlighting a mistake by Leno when he was playing for Leverkusen after completely missing the ball from a back pass that subsequently resulted in an own goal.