Flag fury: Chinese runner accused of 'lack of patriotism' during controversial end to marathon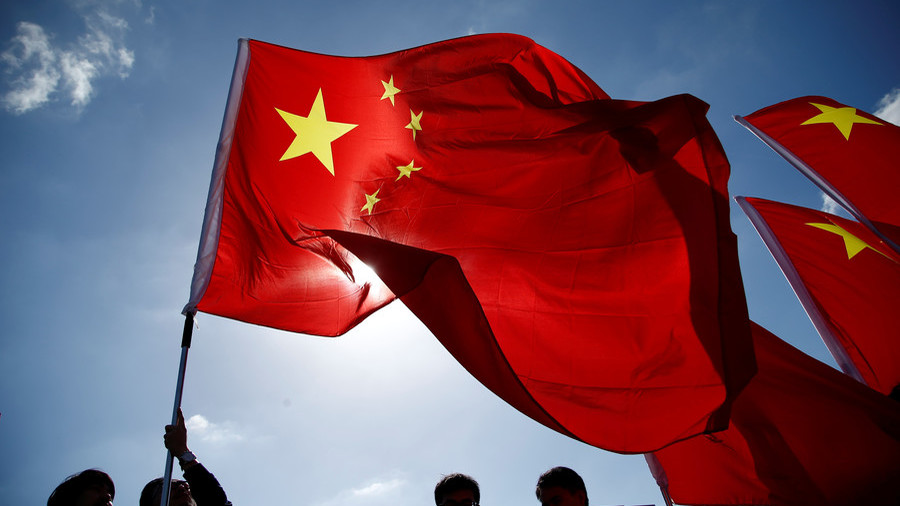 Chinese marathon runner He Yinli has been accused of desecrating the national flag after throwing it to ground several times as she was denied victory during a controversial finish in the Suzhou Marathon in eastern China.
The runner was leading the race along with Ethiopian rival Ayantu Abera Demissie, when a volunteer emerged on the track attempting to give He a Chinese flag.
After the athlete refused to take the flag another volunteer ran onto the track to hand He another flag.
Who is not patriotic? The Chinese marathon runner who dropped a national flag in the sprint phase and lost the gold medal, the volunteers who handed over the flags and interrupted the runner, or the organizer who failed to respect the sports spirit? https://t.co/VowOVHA7A6pic.twitter.com/dNVZoGkjkW

— Global Times (@globaltimesnews) November 19, 2018
The 30-year-old held the red cloth for several seconds before crumpling it and flinging to the ground.
That was the moment when Demissie accelerated and started to run away from He, whose rhythm appeared to have been thrown off by the sudden "flag interference."
He's attempts to catch up were in vain as she crossed the finish line five seconds behind her Ethiopian rival.
The flag scandal attracted widespread attention in China, with some accusing He of disrespecting the national flag.
"The video shows that He Yinli crumpled the flag and threw it away. Is the result of the race more important than the national flag?" another Chinese marathon runner, Wei Jing, wrote on popular social media site Weibo.
READ MORE: 'It looked awful, but what could I do?'– Belarusian runner won marathon despite excessive nosebleed
"The flag just slipped away from my hands," He later said in response to the accusations on her Weibo page.
Other internet users have accused the volunteers for affecting the outcome of the race, insisting that the organizers shouldn't have allowed them to interfere.