'He punched me repeatedly': UFC star Rachael Ostovich details alleged attack by her husband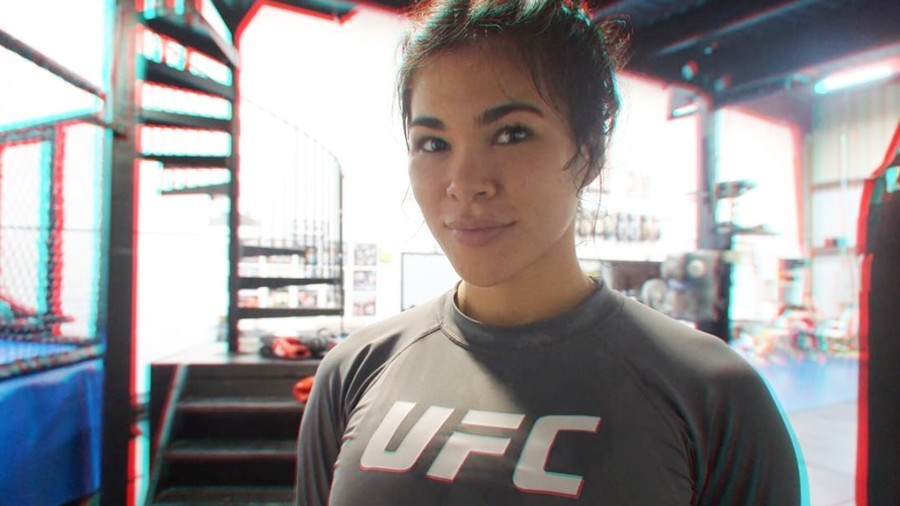 UFC fighter Rachael Ostovich has described in detail the harrowing incident that left her with a fractured orbital bone following an alleged attack by her husband at their Hawaii home.
Ostovich has successfully requested for a restraining order to be granted, prohibiting her husband Arnold Berdon, claiming he was a danger to her and their five-year-old daughter, following an alleged domestic violence incident involving the pair in the early hours of Sunday morning.
READ MORE: Husband of UFC fighter Rachael Ostovich 'arrested for attempted murder' after alleged attack on wife
The incident, which allegedly took place at Ostovich's home in Waiananae, Hawaii, left the UFC star hospitalized with broken bones in her face.
Berdon was subsequently arrested on Tuesday and charged with second-degree attempted murder. If he is found guilty, he could face up to life in prison.
A copy of the restraining order petition document filed by Ostovich was obtained by US outlet TMZ, with the 27-year-old strawweight fighter detailing the violent episode that led to her injuries, and her husband's subsequent arrest.
"After a night out with family, he punched me repeatedly on the head, face, ribs, making me fall to the ground," the statement read.
"I gasped for breath and escaped thru balcony. I coughed up blood, threw up sev. times. Cracked orbital."
READ MORE: 'Spend time praying for people instead of talking about them' – UFC's Ostovich opens up on assault
The document also claimed Berdon had previously physically attached Ostovich, allegedly punching her legs during a specific incident in May. The restraining order was granted, with Berdon ordered to remain at least 100 feet away from both Ostovich and their daughter.
You can share this story on social media: