'Everybody gets a little angry sometimes': NFL star Kareem Hunt breaks silence on assault (VIDEO)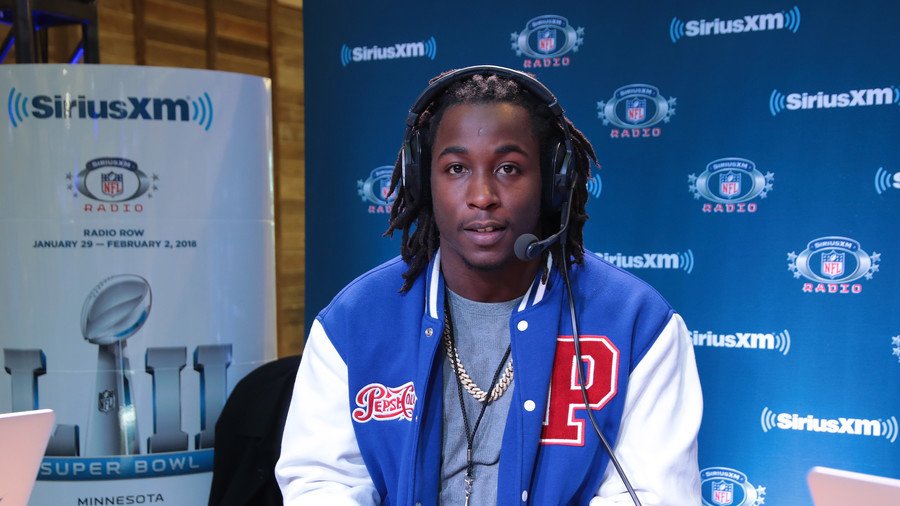 NFL player Kareem Hunt has said he was "in the wrong" for this actions in his first public comments since the release of a video which appeared to show the former Kansas City Chiefs running back kicking a woman last February.
"I want to let the world know how sorry I am for my actions," Hunt said, in an interview with ESPN, stressing that he doesn't see himself as the type of person who assaults women.
"I was raised better than that. I'm not the type of person to ever even think about putting my hands on anyone. A woman, a girl. It doesn't matter.
"Honestly, I just want to let the world know how sorry I am for my actions. It's been a tough time for me. I'm extremely embarrassed because of that video."– Kareem Hunt to @saltersl on the incident pic.twitter.com/p7N3Drry1Z

— ESPN (@espn) December 2, 2018
"I was in the wrong, I could have took responsibility and, you know, made the right decision to find a way to deescalate the situation."
Hunt was immediately released from the Chiefs organization when the video was released online by TMZ on November 30, bringing a premature end to a season in which the former Toledo Rocket had plundered an impressive seven touchdowns in 11 games.
The Chiefs are very much washing their hands of a player who was indisputably one of their stars, plugging back-up running back Spencer Ware into the line-up for Sunday's fixture with the Oakland Raiders and no doubt hoping that their former player's actions don't distract from their pursuit of a first Super Bowl since 1970.
READ MORE: 'I did it for you guys!' Emotional & inspirational Fury dedicates performance to mental health
While the particular terms of Hunt's punishment remain unclear, it is almost certain that he will not play again this season. Due to his release from the Chiefs roster he is currently listed on the league waivers and if, as expected, he goes unclaimed by a team by the deadline on Monday he will then become an unrestricted free agent.
Uncertain as he is as to what happens next in his career, Hunt gave an interview on Sunday to ESPN in which he spoke of the regret he is experiencing.
He went on to say that the incident stemmed from a disagreement he'd had with the woman in question, adding that he had asked her to leave. He also said that he didn't appropriately inform the NFL of the Chiefs of the seriousness of the matter.
"It's no excuse for me to act that way. The video shows I was in the wrong. I regret the decision I made that night."
The player also said that he plans to seek counseling to ensure that this never happens again, saying that his temper may have been a factor in the incident.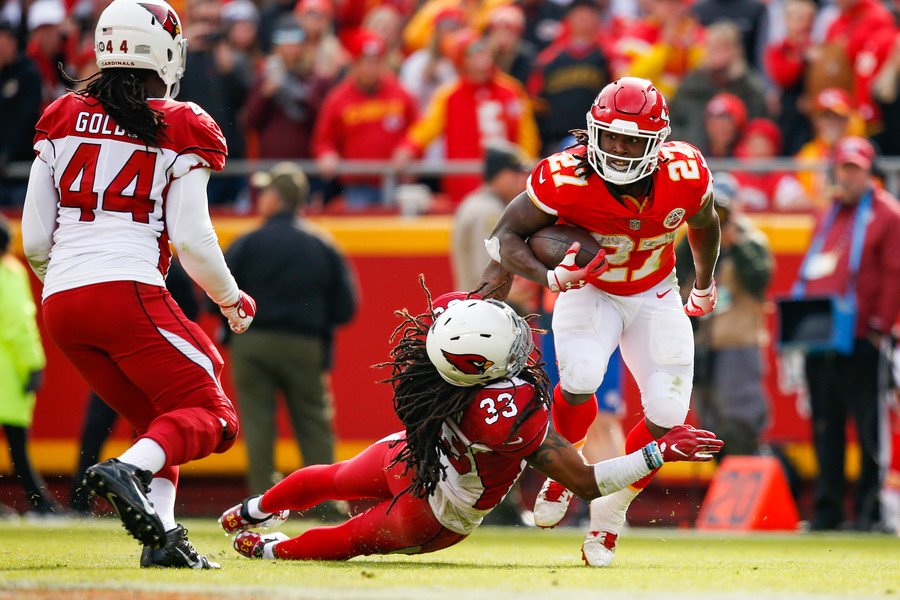 "It could be an issue," he said. "Everybody gets a little angry sometimes. I'm going to get treatment on it."
Ray Rice, meanwhile, has come out in support of Hunt. Rice, the former Baltimore Raven, found himself in a similar situation in 2014 when TMZ released footage of him viciously beating his then-fiancee which was caught on a hotel security camera.
This isn't about Kareem Hunt.This isn't about Reuben Foster.This isn't about Ray Rice. This isn't about Greg Hardy.This is about the @nfl, a systemic problem, and their negligence to try and eradicate this behavior for the sake of winning football games.

— Natalie Egenolf (@NatalieEgenolf) November 30, 2018
"Peer-to-peer, I would definitely try to help him figure out, 'How can we start dealing with the underlying problems in your life?'" Rice said.
"Because he has a long life to live, this will be a defining moment, but it shouldn't be the moment that defines you. For me, I just see you have a long life to live and that doesn't mean just playing football — you need to just live one day at a time.
READ MORE: NBA star Dwight Howard accused of sexual harassment by gay author
"You look back at it and obviously you see some similarities between what happened in my situation," Rice added.
"I'm never going to call myself an expert."
One option ex-#Chiefs RB Kareem Hunt is considering: Serving his suspensions from the NFL this season, as soon as possible, sources say. Basically admitting his wrongdoing, likely serving 6+ games, starting the clock now rather than sitting on the Commissioner's Exempt list.

— Ian Rapoport (@RapSheet) December 2, 2018
We'll see whether or not turns out to be right over time, but a text from a former player on the Chiefs and Kareem Hunt: "This type of (stuff) just derails a team. They won't recover."

— Adam Schefter (@AdamSchefter) December 2, 2018
What happens now? Hunt appears to want to acknowledge his wrongdoing with the intention of beginning his suspension as soon as possible. He is currently on the NFL Exempt List, which means he is not allowed to play, practice or even attend games, but if his punishment is levied that status will likely be rescinded.
Hunt, who is in his second year in the league, remains on a rookie contract so will be a very attractive (and relatively inexpensive) commodity for a number of NFL teams who may not be turned off the inevitable negative PR implications of signing the undoubtedly talented player.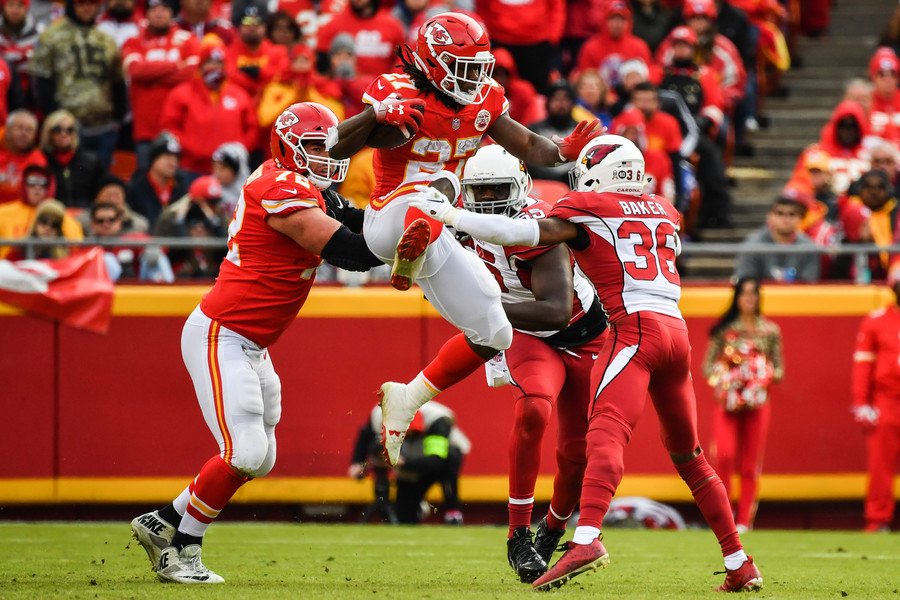 He will face a six-game suspension for breach of NFL guidelines for the incident described above, but sources are claiming that this will be extended due to a separate incident in which Hunt allegedly punched a man in an Ohio car park.
The Chiefs are currently 9-2 in the AFC West and are considered to be among the front-runners to win next year's Super Bowl.
You can share this story on social media: