Kansas City Chiefs release running back Kareem Hunt after footage shows him kicking woman (VIDEO)
Published time: 1 Dec, 2018 10:34
Edited time: 1 Dec, 2018 11:14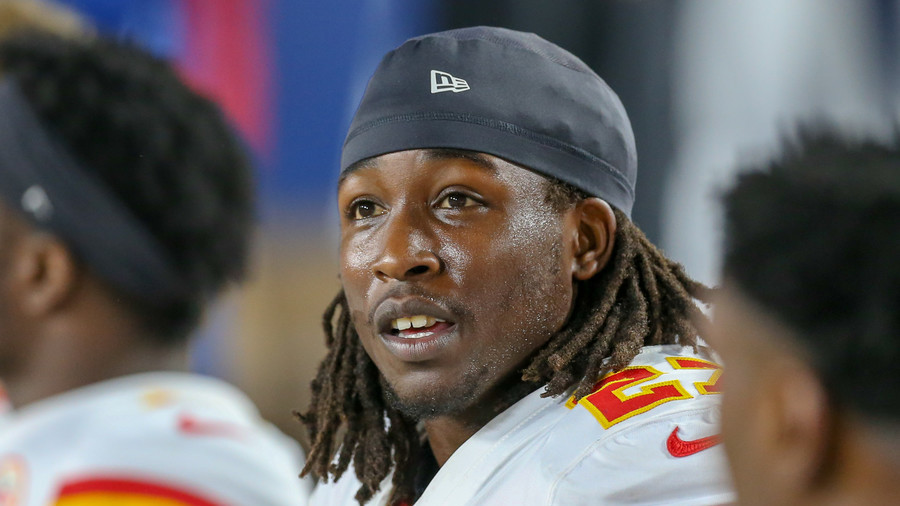 The Kansas City Chiefs have released running back Kareem Hunt after footage emerged showing the NFL player shoving and kicking a woman in an altercation in February of this year.
In the surveillance footage, released by US media outlet TMZ on Friday, Hunt can be seen in a furious row with the woman at a Cleveland hotel.
The player, 23, is seen charging at and shoving the 19-year-old and then kicking her. The incident had already been widely reported, although Friday was the first time that footage came to light publicly.
The Chiefs announced later on Friday that they were releasing Hunt, who they claimed had "not been truthful" in the accounts he gave when the incident was initially investigated.
"Earlier this year, we were made aware of an incident involving running back Kareem Hunt," the Chiefs said.
"At that time, the National Football League and law enforcement initiated investigations into the issue. As part of our internal discussions with Kareem, several members of our management team spoke directly to him.
"Kareem was not truthful in those discussions. The video released today confirms that fact. We are releasing Kareem immediately."
Shortly before that, the NFL had announced that Hunt had been placed on the commissioner's exempt list, meaning he is prevented from playing in or attending games.
Hunt, who was drafted by the Chiefs in 2017 and has appeared at the Pro Bowl, said he regretted his actions and that he hoped "to move on" from the incident, ESPN reported.
The footage obtained by TMZ shows Hunt and the woman – said to be a Kent State student – engaged in a furious altercation in the early hours of February 10 at The Metropolitan at the 9 hotel in Cleveland, where the player had an apartment.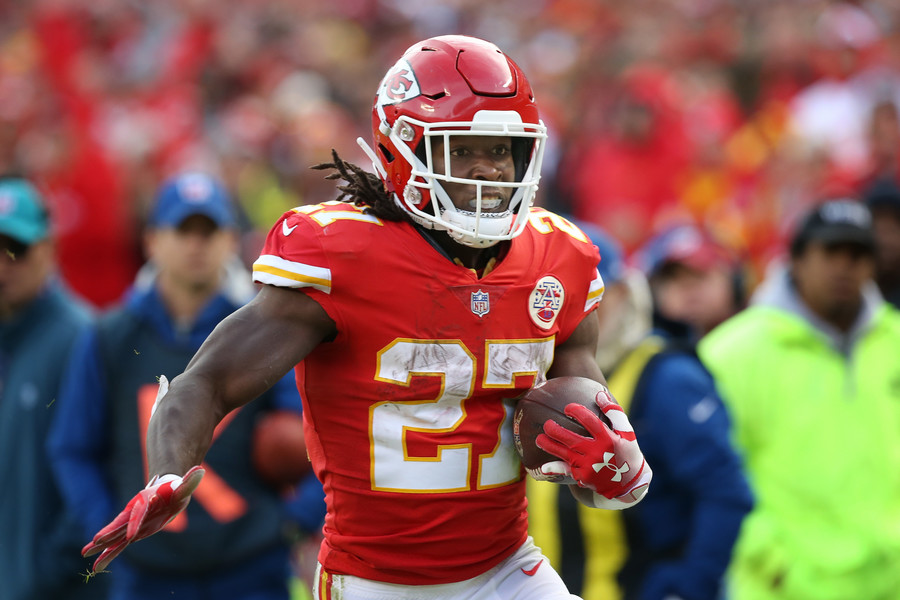 The pair are seen arguing before Hunt pushes the woman, who slaps him in the face. After being escorted away by two men, Hunt charges back into the hallway, knocking a man and the woman over, before kicking her.
The police were called but no arrests were made.
According to reports in the US, there are conflicting accounts of what sparked the altercation. There are claims that the row started after the woman refused to have sex with one of Hunt's friends.
READ MORE: NBA star Dwight Howard accused of sexual harassment by gay author
However, other accounts allege that the woman called the men "n******" when she was asked to leave Hunt's apartment.
Hunt played college football at Toledo before being drafted by the Chiefs in the third round in 2017. He led the NFL rushing stats as a rookie with 1,327 yards.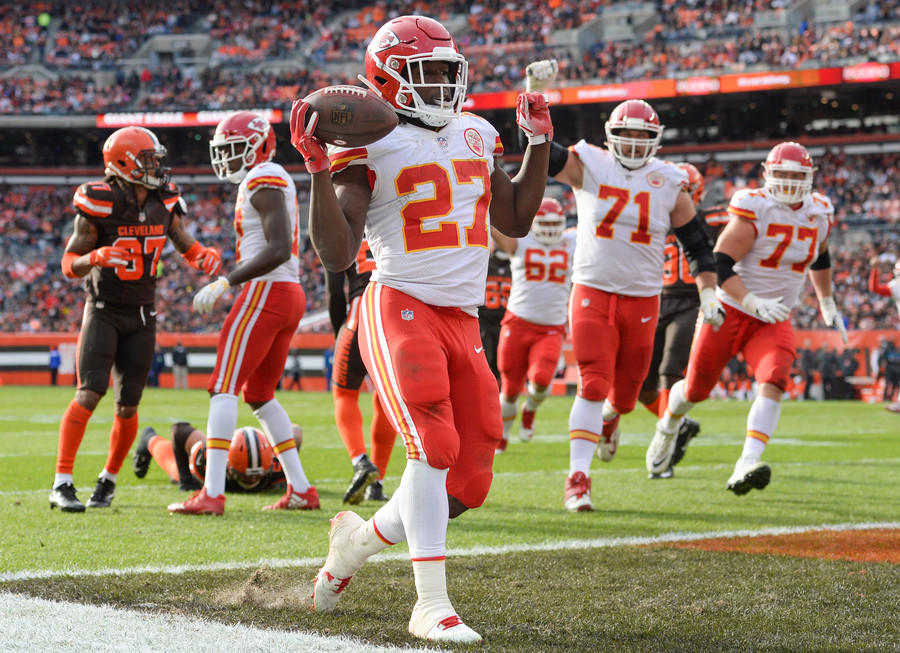 In June of this year he was accused of punching a man in the face in another incident at an Ohio resort.
The NFL said in its latest statement on the February altercation that it would "include a review of the new information that was made public" as it continues to investigate.