'I'd love to experience childbirth' – heavyweight boxing champ Wilder makes bizarre admission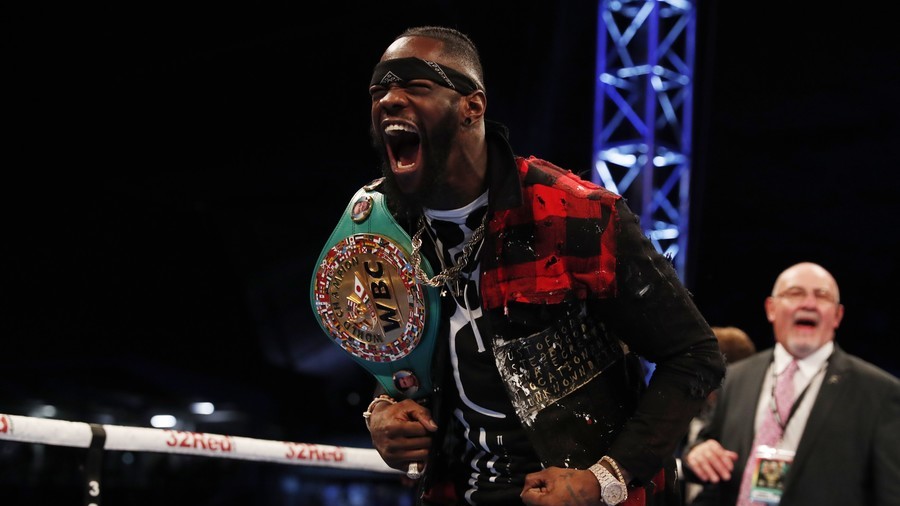 World heavyweight boxing champion Deontay Wilder is used to inflicting pain in the ring but has made the bizarre admission that he'd "love to experience" the agony of childbirth, should doctors find a way for men to get pregnant.
Wilder puts his WBC title on the line against heavyweight rival Tyson Fury in Los Angeles this weekend but, ahead of the bout, displayed a softer side to the one seen brutally pummeling opponents.
READ MORE: Heavyweight boxing champ Wilder apologizes for 'breaking mascot's jaw' on TV show (VIDEO)
"If they ever invent something that will allow a man to carry a child, I want to sign up for it," Wilder told the Telegraph.
"I really do. I would say to my girl: 'Let's have a baby, and I'll carry it'. I would love to experience what women go through to bring life into this world.
"That's why women are the most powerful thing on the earth. When we've got people who bleed for seven days every month... come on, man!" added the man known as the 'Bronze Bomber'.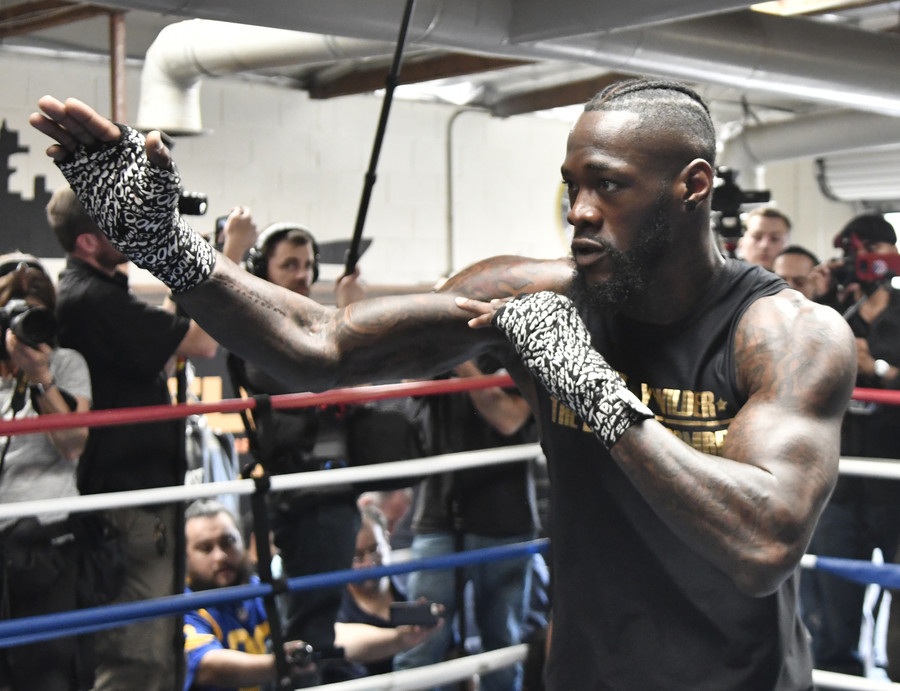 Wilder, 33, is a father of six through his ex-wife and has a stepdaughter with his current partner.
Despite his imposing 6ft 7in, 220lbs frame, he says he's very much a "mother goose" figure around the home.
"I really feel I'm the mother goose. I kiss my kids six or seven times a day. They are all individuals. I love them," Wilder said.
The Alabama native has a perfect record of 40 wins in 40 fights, 39 of which have come by way of knockout in a professional career spanning 10 years.
READ MORE: 'I'm a different monster in that ring and he knows it': Wilder questions Fury's coaching switch
He says that much of his inner strength in the ring comes from his 13-year-old daughter Naieya, who has spina bifida.
"She's the reason I got into boxing. They say you don't know what love is until you have a child. And that is so true. She's another fighting spirit," Wilder said.
"When I'm not a fighter I'm a father, and when I'm not a father I'm a fighter. Not only do I do it for Naieya, I do it for all my children. So when one single man fights me, he not fighting just me. He's fighting me plus my children," he added.
Wilder will need to draw on that inspiration further when he takes on fellow undefeated heavyweight Fury at the Staples Center on Saturday night.
The Brit, 30, has been forthcoming with his own admissions ahead of the bout, including how low he sank during a well-documented battle with drugs and depression following his victory over Wladimir Klitschko in 2015.
READ MORE: 'I gave up on life': Tyson Fury opens up on suicide attempt, battle with depression
While the media build-up between Wilder and Fury has skirted the bounds of acceptability, including the abandonment of press conferences as tempers flared, the US fighter says there is "nothing personal" between him and the Brit.
"I've admitted it many times, a lot of fighters are crazy. He's crazy, but there's a sane kind of crazy. He likes to have fun too. It's nothing personal at the end of the day. With boxing, it's about a mentality to switch from the person you are, into an ultimate killer."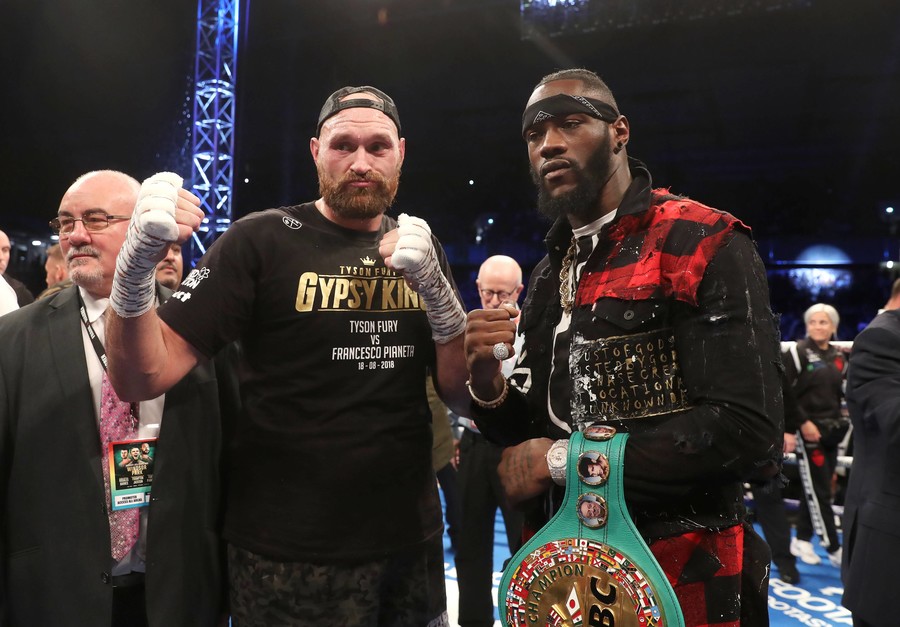 And despite declaring that the fight against Fury is "the biggest" of his career, he believes even greater things lie beyond, potentially in the form of a unification fight with Anthony Joshua, the current holder of the IBF, WBO and WBA titles.
"My goal is what I've always set out to do - to unify. After obtaining my first title my main goal was to unify. One champion, one face, one name. I won't stop until I get that," Wilder said.
READ MORE: 5 reasons Tyson Fury can topple Deontay Wilder in world heavyweight title clash
"I want to be able to say I was the undefeated, undisputed heavyweight champion of the world. No man can say that at this moment in time. All the belts are in different places. We've got two champions now. No one can say it yet."
Perhaps childbirth will have to wait a little while longer then.
You can share this story on social media: