Khabib & McGregor could still meet in 2019 rematch – UFC chief Dana White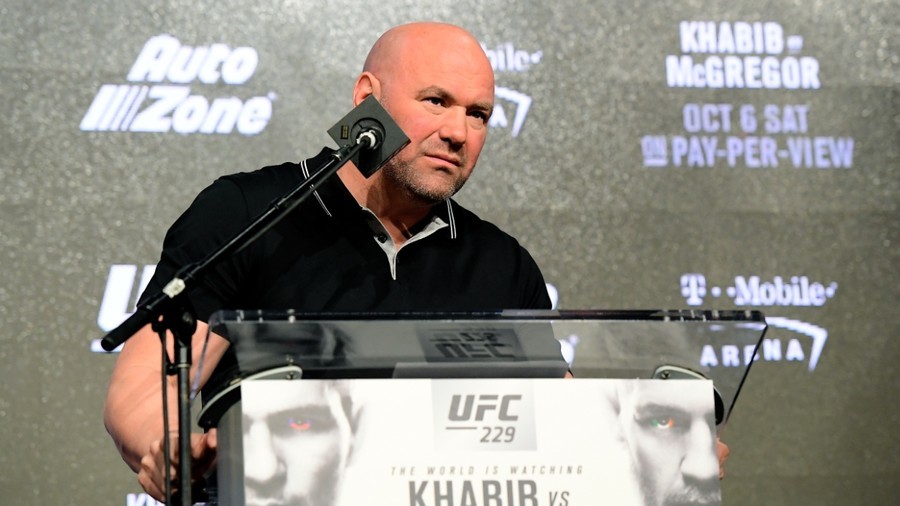 The UFC are considering their plans for Khabib Nurmagomedov and Conor McGregor in the New Year, with the two rivals set to return to action in separate bouts before a potentially explosive rematch.
UFC president Dana White laid out his idea for how the promotion could book both Nurmagomedov and McGregor once the pair are free to fight following their impending sanctions from the Nevada State Athletic Commission.
READ MORE: 'Beaten fair & square': McGregor analyzes Khabib defeat, ready to face 'next in line' before rematch
Speaking to US TV channel FS1 on The Ultimate Fighter Finale post-fight show, White explained how the UFC hopes to kick-start their lightweight division in the New Year, by booking heated rivals Nurmagomedov and McGregor against two of the top active lightweights in the world, former interim champion Tony Ferguson and in-form contender Dustin Poirier respectively.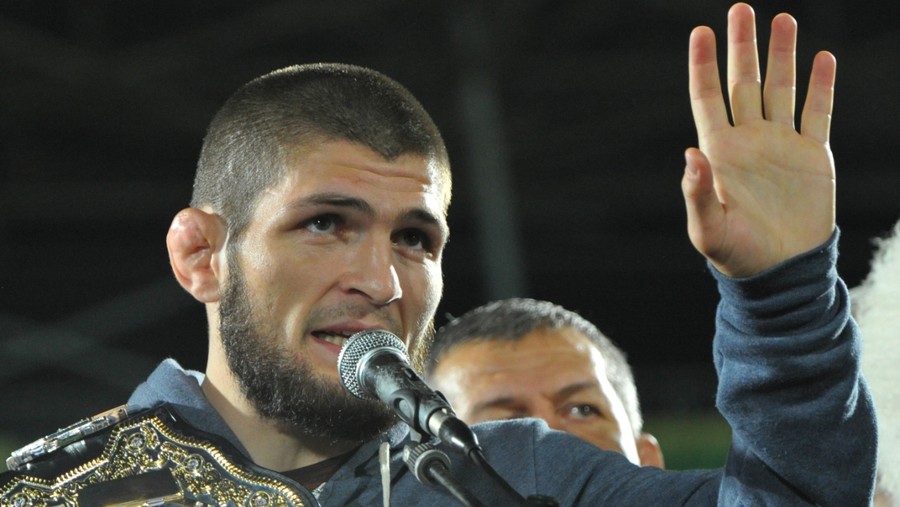 White's plan would see Nurmagomedov finally face off against Ferguson, with the matchup taking place at the fifth time of asking.
READ MORE:'Khabib v Ferguson is the best fight in the world right now' – MMA analyst Robin Black (VIDEO)
The first two scheduled meetings between the pair were scuppered by injuries, while the third was scrapped after Nurmagomedov suffered weight-cutting complications ahead of the bout at UFC 209.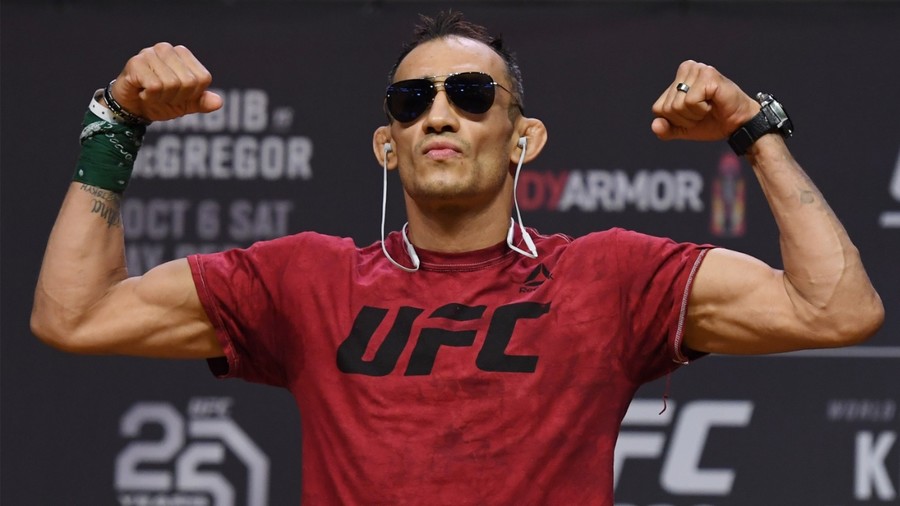 It looked as if the pair were finally going to face off at UFC 223, but then-interim champion Ferguson suffered a freak injury on the FOX Sports set during fight week, leaving him with torn knee ligaments. Nurmagomedov went on to defeat Al Iaquinta and become the undisputed lightweight champion.
But now White wants to finally make the fight happen, with Nurmagomedov and Ferguson meeting for the undisputed title next year.
And if White's plan comes to fruition, McGregor and Poirier would fight to determine who would face the winner of the Nurmagomedov-Ferguson title bout later in the year.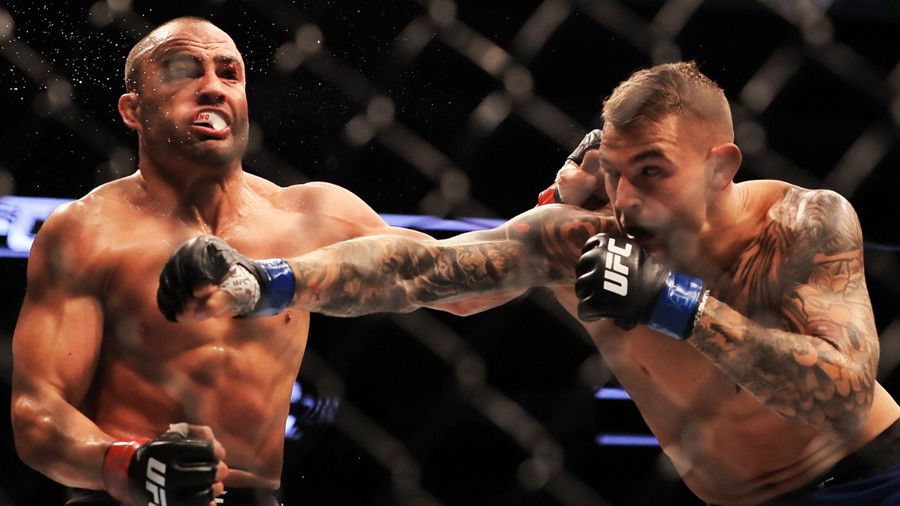 McGregor and Poirier faced off in a featherweight bout at UFC 178 back in 2014, with the Irishman scoring a first-round TKO victory, but since moving up to lightweight Poirier has found the best form of his career as he has surged into title contendership at 155lbs.
"The fight that makes sense right now (for McGregor) is probably Poirier," suggested White.
"And then Tony (Ferguson) gets a shot at the title, and the two winners fight each other.
"But I'm not sure exactly on a date when Conor's going to fight yet. We have to get through this Nevada State Athletic Commission stuff first."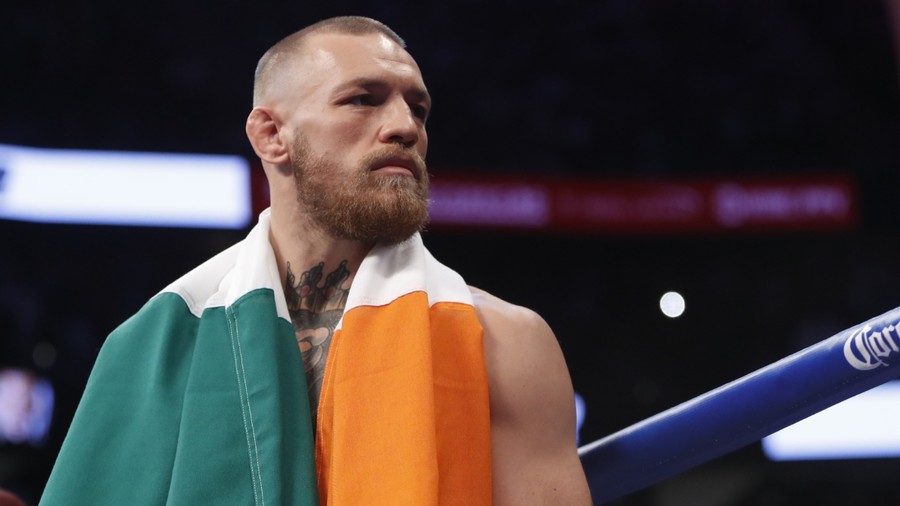 McGregor and Nurmagomedov are due to have their cases heard at a Nevada State Athletic Commission disciplinary hearing in Las Vegas on December 10, where the pair are expected to learn their punishment for their involvement in the melee that followed their UFC 229 clash at the T-Mobile Arena in Las Vegas.
READ MORE: 'Everything is possible': Khabib open to Conor reconciliation after bitter feud (VIDEO)
"We can't make any plans until it's over," White said during a post-fight scrum in Las Vegas.
"For me to even say anything is going to happen – who knows what these guys are going to get for suspensions?
"If it was just a fine that would be one thing (but) they're definitely getting suspended."