'Khabib v Ferguson is the best fight in the world right now' – MMA analyst Robin Black (VIDEO)
Tony Ferguson, likely to be the next opponent for UFC lightweight champion Khabib Nurmagomedov, will present a unique challenge to the undefeated Russian, according to MMA analyst Robin Black.
Ferguson and Nurmagomedov have been booked to face each other on several occasions in the past, though each time the bout fell apart for various reasons.
Now, though, with Nurmagomedov as the UFC's undisputed lightweight champion and Ferguson's 11-fight winning streak cementing his status as the division's top contender, it seems just a matter of time before the two renew their rivalry in the cage.
READ MORE: 'Khabib v GSP is a total rumor, I just spoke to Georges' – MMA analyst Robin Black
Ferguson's wily submission game, honed under the tutelage of Eddie Bravo, is among the best in the lightweight frame and it is the unique challenges he poses which, according to Black, will present obstacles for the champion.
"I think Tony Ferguson is the most complicated fight for Khabib," Black explained to RT Sport.
"I think you could make a good argument that Khabib is the favorite because nobody has beaten him. Conor McGregor maybe won round three, which he deserves some respect for, and maybe somebody has won a minute here or there against Khabib but he's been so dominant that you probably see him as a favorite for the fight.
READ MORE: 'You fight in UFC, we're not boxing him' – Mayweather must face Khabib in octagon, says Dana White
"But Tony Ferguson will fight Khabib different from how everybody else fought him. Whatever it is, Khabib's pressure makes you flee the pressure. Tony Ferguson will not do that. Tony Ferguson, as you have seen in many of his fights, pressures back, fights back. If Khabib were to pressure Tony on the ground instead of Tony trying to move and stand back to his feet, Tony will attempt to lock up a guard and fight.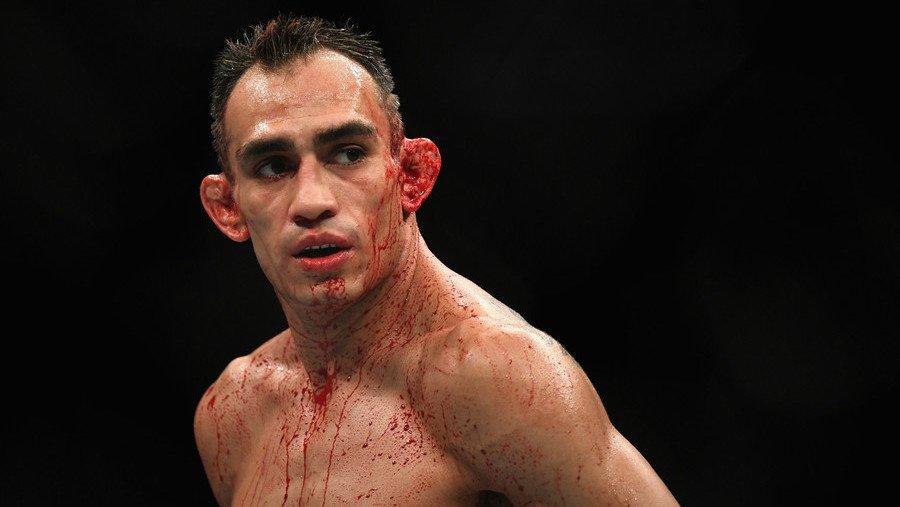 "It's dangerous and it's different. Almost nobody else has faced Khabib that way. Conor had moments where he tried it but could not do it, but Tony potentially can do it. Tony psychologically and technically will fight Khabib in a different way."
READ MORE: McGregor went to 'dark places' with his trash talk, and paid the price – MMA analyst Robin Black
While Nurmagomedov and his camp have been openly flirting with a money-spinning bout with boxing great Floyd Mayweather, Ferguson presents a much more interesting challenge for combat sports fans.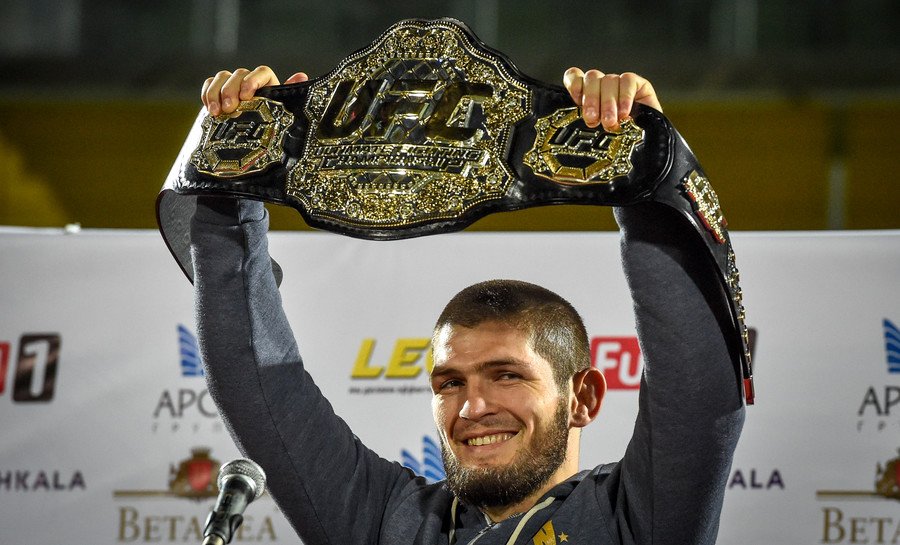 "Can [Tony] win? Yes. Will he win? It is unknown. What Tony will welcome and love and appreciate, win or lose against Khabib, is the chance to fight the toughest man he's ever fought.
"Tony earned the right to fight Khabib. That is the best fight in the world. That is the most interesting fight in the world. It is a fight I bet Khabib would welcome as it's a great challenge and it's a fight Tony would welcome as Tony is willing to be pushed to the limits of what he is humanly capable of.
"We deserve that fight as fans of true fighting."
You can share this story on social media: