'Khabib v GSP is a total rumor, I just spoke to Georges' – MMA analyst Robin Black (VIDEO)
Amid the hype of a possible bout between UFC lightweight champ Khabib Nurmagomedov and Canadian legend Georges St-Pierre, MMA analyst Robin Black has revealed GSP personally claims no talks have been held.
While certain media outlets report a fight between Russian Nurmagomedov and St-Pierre as "being in works," RT Sport reached out to Canadian MMA analyst Robin Black, who affirmed GSP had disclosed to him that the fight is nothing more than a "rumor".
"Khabib Nurmagomedov is the biggest story in fighting right at this minute. He is the best fighter in fighting. I live in Canada, and Georges St-Pierre is our Khabib Nurmagomedov. And right now everybody is talking about that fight," Black said over a Skype call.
"Georges is my friend, I did a documentary on him. So I studied him and traveled with him and studied him for months. And we're in touch, and I asked him [about a fight with Khabib]. And he said it's literally just a rumor. Georges said it's just a rumor.
"Nobody has spoken to him about it. In our space or almost in any type of news, or sports, or politics, or entertainment – people talk all the time and they talk about the things as if they are true.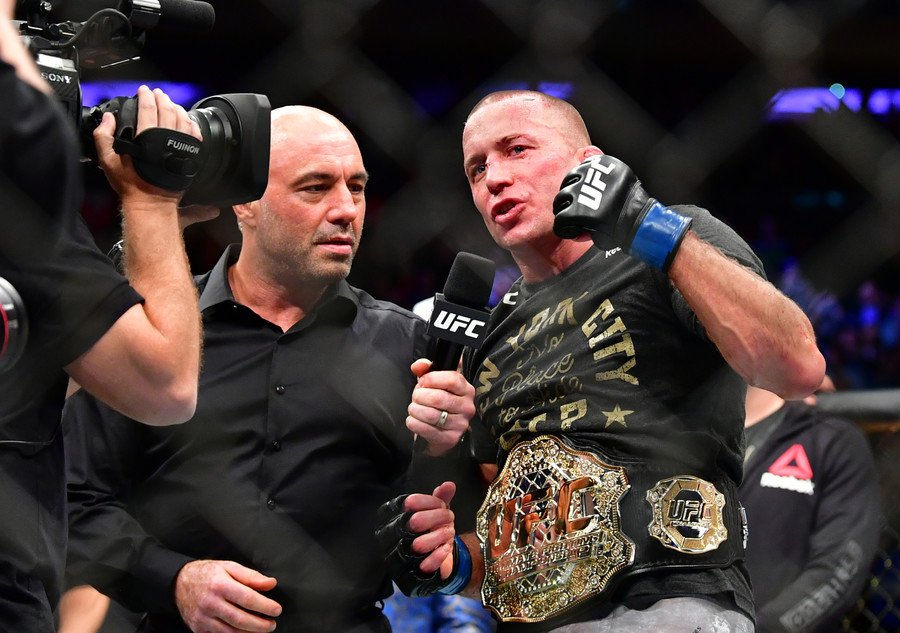 "And Georges straight out says this conversation is not even happening. He also adds, and I think we've all seen this, that the UFC does not want Georges St-Pierre to fight at 155 pounds."
Despite denying the bout will happen, Black says he himself and hardcore MMA fans would love to see that fight one day, but does not believe the UFC would be as keen to organize it.
"As a fight, Georges St-Pierre vs Khabib, for me, for the hardcore fans, it's a wonderful fight. Two geniuses of the combat. Khabib is younger, more hungry, driven, ferocious today. But Georges is brilliant, has an incredible amount of experience.
READ MORE: What do The Money Team fighters in Moscow think of Floyd v Khabib mega-fight?
"It's a wonderful fight, but I don't think the UFC would like it - they don't want Georges fighting at 155, and right now they like to have a conflict, they like to have controversy, they like to have hate, they like to have drama. And Georges St-Pierre ain't giving you much drama!"
You can share this story on social media: