OFF! Copa Libertadores final suspended AGAIN in bid to 'preserve equality' after violent bus attack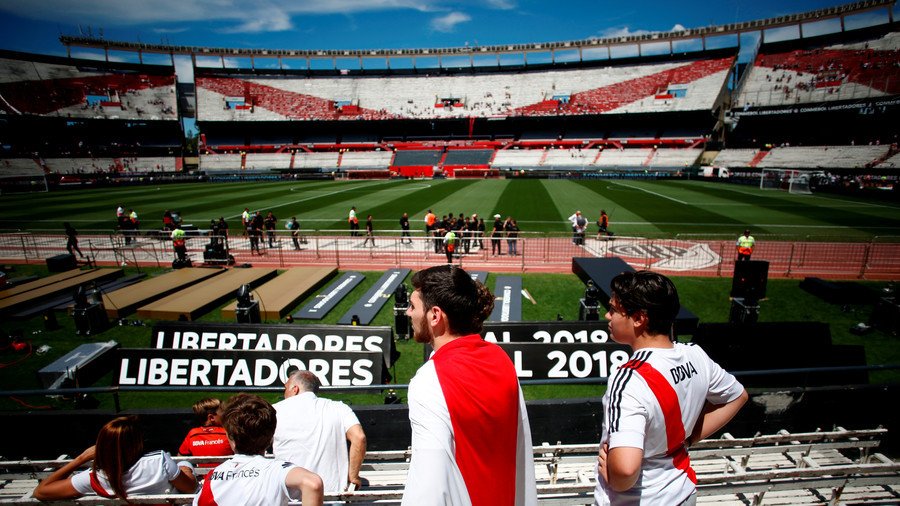 The decisive Copa Libertadores final 2nd leg between Argentina's Boca Juniors and River Plate has been suspended indefinitely after Boca requested the game be postponed as a result of River fans attacking their team coach.
READ MORE: Copa Libertadores final postponed due to attack on team bus, players (PHOTOS)
South American football federation CONMEBOL tweeted on Sunday: "The President and the Council of CONMEBOL decided on the morning of this Sunday the postponement of the return party of the final of CONMEBOL Libertadores 2018 with the aim of preserving sports equality."
El Presidente y el Consejo de la CONMEBOL decidieron en la mañana de este domingo la postergación del partido de vuelta de la final de CONMEBOL Libertadores 2018 con el objetivo de la preservar la igualdad deportiva.

— CONMEBOL.com (@CONMEBOL) November 25, 2018
The game had originally been scheduled for Saturday, but was postponed by 24 hours when River fans ambushed the coach as it made its way to El Monumental Stadium, Buenos Aires, throwing missiles which smashed windows and injured players inside.
The Boca Juniors players are completely out of it. They look shaken up by the bus attack.We await the decision whether it will be postponed by an hour of if it will be played at all today. Boca are pushing for a postponement. #CopaLibertadorespic.twitter.com/5AifT1iOxI

— R1Finesse (@R1Finesse) November 24, 2018
Some squad members also inhaled tear gas fired by police to disperse the crowds. South American football federation CONMEBOL later confirmed the match would be put back after originally wanted the game to go ahead as planned.
READ MORE: Violence erupts as Copa Libertadores final postponed due to bus ambush (VIDEO/PHOTOS)
Violent scenes ensued as the 70,000 fans inside the stadium made their way out; riot police were forced to discharge rubber bullets to quell groups of angry supporters.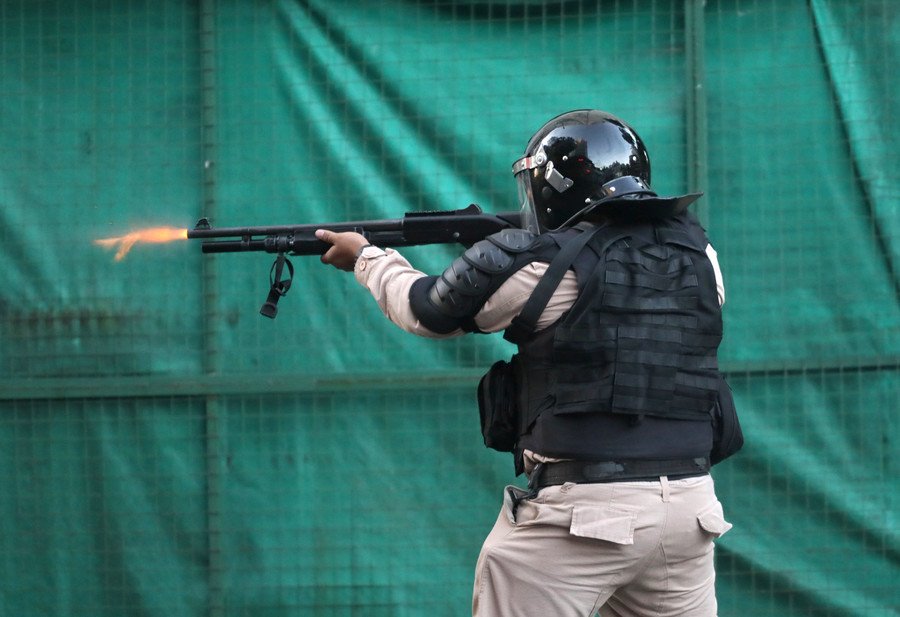 CONMEBOL also announced a meeting will be held on Tuesday in the Paraguayan capital of Asuncion to decide the new date the game will be played in the presence of the presidents of both clubs.
Just hours before the game was due to kick off, Boca penned a letter to CONMEBOL requesting the game be moved to another date, citing the same issues of equality for which the match was eventually called off.
Comunicado de prensa | El Club Atlético Boca Juniors realizó este domingo una presentación formal ante la Conmebol para solicitar que la final de la Copa Libertadores se juegue en condiciones de igualdad, tal como se firmó ayer en el Estadio Monumental. 👉 https://t.co/Ym4UTeFlxypic.twitter.com/s2KGK86zPi

— Boca Jrs. Oficial 🏆🏆 (@BocaJrsOficial) November 25, 2018
The club released a statement on Sunday which read: "After the acts of violence suffered in the vicinity of the stadium, having noted the magnitude and seriousness of them and the consequences they have generated in the establishment.
READ MORE: 'I thought it was a suicide bomber': Fan straps flares to LITTLE GIRL ahead of Copa final (VIDEO)
"Boca considers that these conditions are not met and requests the suspension of the match, as well as the application of the corresponding sanctions provided for in Article 18, so that Conmebol acts accordingly."
You can share this story on social media: