Copa Libertadores final postponed due to attack on team bus, players (PHOTOS)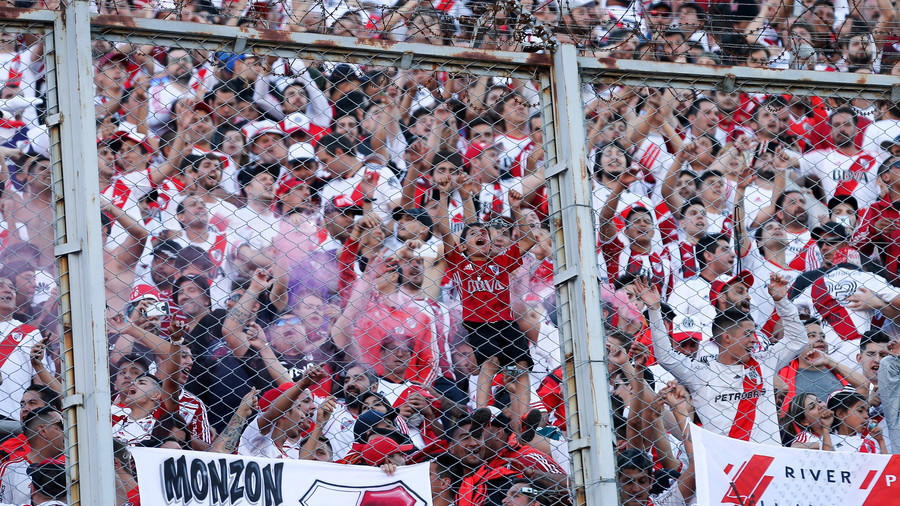 The decisive second leg of the Copa Libertadores final has been called off after fans of River Plate attacked the Boca Juniors team coach and injured players as they made their way to El Monumental stadium in Buenos Aires.
READ MORE: Copa Libertadores may be OFF as Boca bus pelted with missiles, players affected by tear gas (VIDEO)
South America's football federation, CONMEBOL, confirmed the game between the Argentine capital's fiercest rivals to decide the biggest trophy on the continent will be put back 24 hours and will now take place on Sunday.
"One can't play in these conditions," CONMEBOL president Alejandro Dominguez told journalists, Reuters reported.
The drama unfolded when River Plate fans attacked the Boca team coach, throwing missiles as the vehicle, smashing several windows and injuring the players inside.
Players also suffered the effects of tear gas used by police to disperse the crowds. One of the more acutely affected was Boca captain and midfielder Pablo Perez, who was hit in the eye by a shard of glass.
Despite being taken to hospital for treatment, the player was named in the provisional starting lineup and medical services confirmed there were no medical grounds on which the match could be called off.
READ MORE: 'I thought it was a suicide bomber': Fan straps flares to LITTLE GIRL ahead of Copa final (VIDEO)
At the behest of CONMEBOL officials, the game was set to go ahead with a simple postponement. FIFA boss Gianni Infantino reportedly even told Boca they would be disqualified if they refused to play.
Common sense eventually prevailed and Boca's beleaguered players were spared the effort of recovering from tear gas poisoning to play in what has been described as the greatest show on earth after the third attempt to put the match back.
"We're in no condition (to play)," Boca forward Carlos Tevez told reporters shortly before the match was suspended. "They are forcing us to play the game."
"The players are all hurt, you can't play this way," Christian Gribaudo, Boca's secretary general, said, Reuters reported.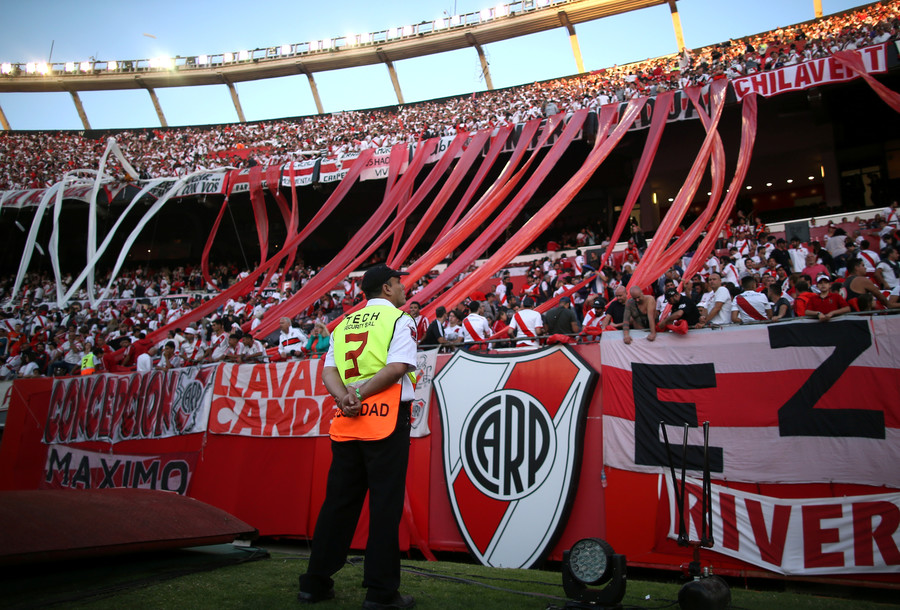 Reports surfaced of violence in and outside the stadium after the news of the postponement broke and there were rumors the game on Sunday would be played behind closed doors so as to prevent a repeat of the scenes on Saturday.