Ice hockey fan gets life-saving kidney transplant after help sign at game goes viral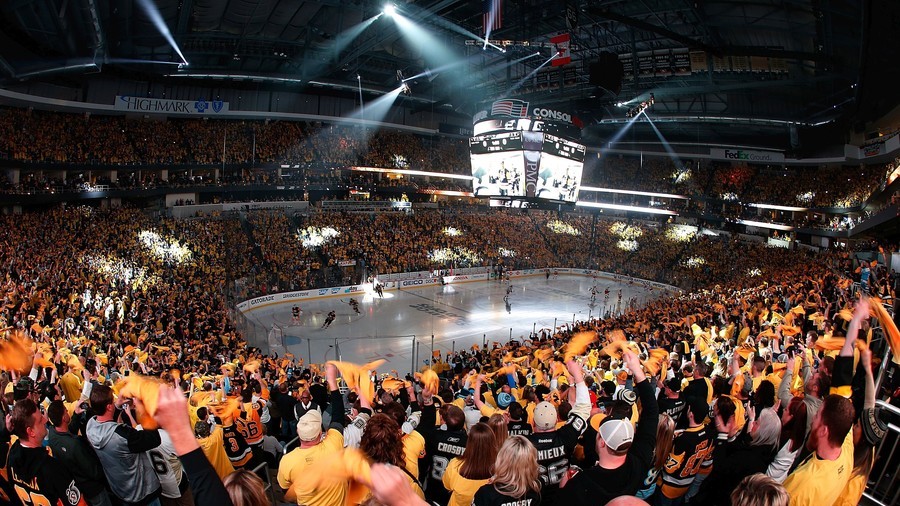 Some people thank their lucky stars when fortune smiles on them but Pittsburgh Penguins fan Kelly Sowatsky knows exactly who was behind her life-saving kidney transplant, after her plea for help was answered by a fellow supporter.
School teacher Sowatsky, 31, was in desperate need of the transplant after her kidney function dropped to just 7 percent after suffering an infection that turned into septicemia.
After being placed on a transplant waiting list of potentially five years, she turned to fellow Penguins fans to help.
Sowatsky drew up a sign to display at games, describing her ordeal and search for a donor.
"Calling All Hockey Fans! I Need A Kidney! Kidney! Kidney! Gratefully Yours, Kelly," the sign read.
After an unsuccessful first attempt at a road game in New Jersey, Sowatsky's plea was picked up by the Penguins' social media team, who tweeted out the image back in April.
The tactic worked and the tweet gained widespread attention – including from fellow Penguins fan Jeff Lynd in Delaware.
READ MORE: Ice-hockey star Ovechkin to become warship commander in online game
The 35-year-old volunteered his services – and his organ – and turned out to be a match.
The transplant operation took place earlier in November at the University of Pittsburgh Medical Center, and it is now reported that both patients are fine, with Sowatsky's kidney function returning to 99 percent.
Incredible news! Per the Penguins, Kelly found a donor in Jeff Lynd, a Bethal Park native, and now has a new 99 percent functional kidney.

"My heart just started racing because I had this instinct that I was going to be the one that was going to be selected for it." pic.twitter.com/XzwuKM0dIy

— PensBurgh (@Pensburgh) November 21, 2018
"There's no words to really express the gratitude and the way I feel about what (Lynd) did for me because he literally saved my life," Sowatsky said, according to the Penguins website.
"And the doctors, too. If you trickle it down, the Pittsburgh Penguins are the reason my life is being saved, too. If it weren't for (Penguins director of new media Andi Perelman) and for me loving the Penguins..."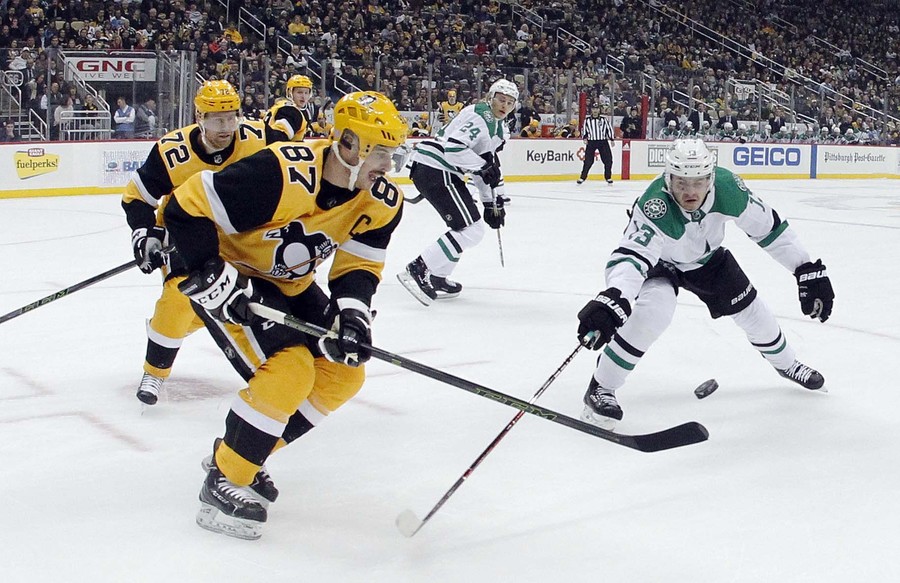 READ MORE: 'A great honor': Alexander Yakushev on induction to Hockey Hall of Fame
Lynd was modest in accepting the praise, saying Penguins legend and current owner Mario Lemieux should in fact be the one to thank, having "saved" their pair's beloved team from bankruptcy.
"She always cries and thanks me and I always tell her to thank Mario (Lemieux). If Mario didn't save the team then none of us would be here," Lynd said.
READ MORE: 2 goals in 2 seconds: Montreal Canadiens break 80-year NHL record (VIDEO)
"It's something you see out of a movie," he added. "It's just incredible because of the way everything had to transpire and every specific event that had to work in order to be where we are."
"She's going to be OK. I'm going to be OK, and we're both going to go back to our normal lives. A year from now it'll be like this never happened."