2 goals in 2 seconds: Montreal Canadiens break 80-year NHL record (VIDEO)
The Montreal Canadiens incredibly scored two goals in just two seconds against the Washington Capitals in the NHL on Thursday night, breaking a record which has stood since 1935.
The Canadiens' Max Demi scored at 19:38 in the third period to edge his team 5-4 in front, leading to the Capitals removing goalie Braden Holtby to add an extra attacker.
From the subsequent face-off, the puck fell to Joel Armia who shot into the empty net in a goal clocked at just two seconds after the previous one.
The rapid-fire double broke a record for the fastest two goals scored by the same team, which was set by the St. Louis Eagles in 1935 when they scored three seconds apart.
That was equaled by the Minnesota Wild in 2014 and by the New York Islanders in 2016, although Montreal have now shaved a second off that.
Other games have seen goals scored two seconds apart, but they have always been by both teams.
A St. Louis Blues versus Boston game in 1987 saw that feat, as did a Minnesota versus Columbus game in 2016.
Facing off against the Stanley Cup champions, led by Russia's Alex Ovechkin, the Canadiens stormed back with three unanswered goals in the final period to run out 6-4 winners at Bell Centre in Montreal.
READ MORE: Ice-hockey star Ovechkin to become warship commander in online game
The Canadiens' Finnish teenager Jesperi Kotkaniemi scored a double – including to tie the game at 4-4 – and at 18 years, 118 days became the second-youngest scorer in franchise history.
A double from Ovechkin was not enough to stop his team from slipping to defeat.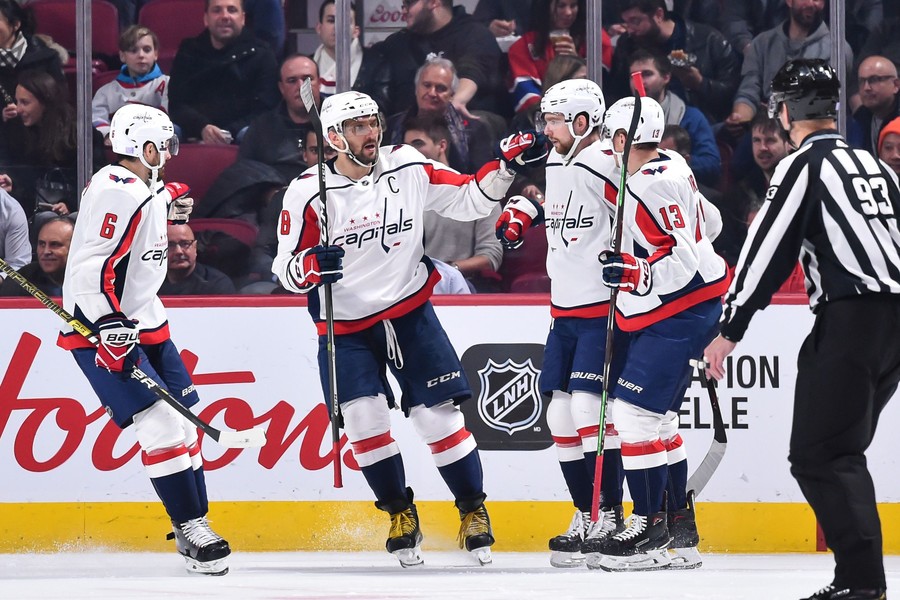 With the win, the Canadiens improved to 7-3-2, while the Capitals stand at 5-4-2.