'I'm going to come back!' F3 racer Floersch vows track return after horror crash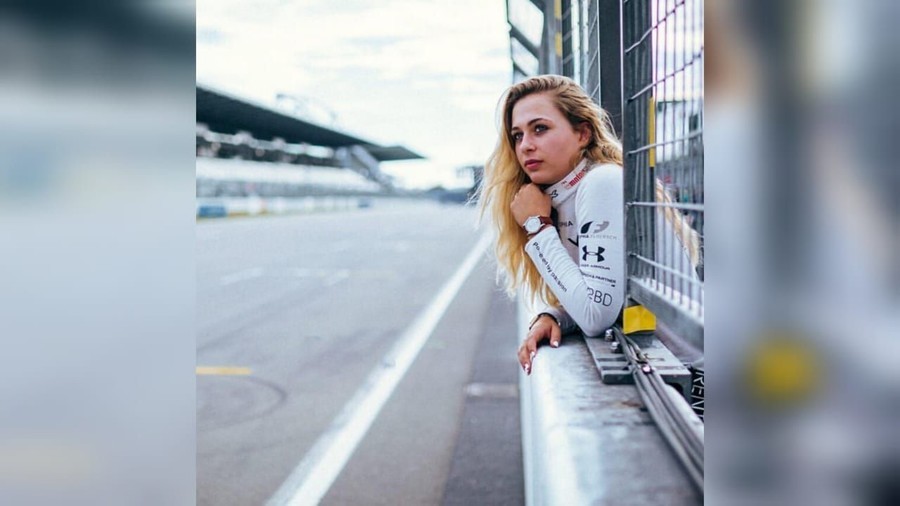 German F3 driver Sophia Floersch has vowed to return to racing after the teenager underwent spinal surgery following her horrifying high-speed smash in Macau over the weekend.
Floersch, 17, was estimated to be traveling at 170mph (275kph) when she collided with a fellow racer and was propelled into the air and off the track, smashing into a stand for photographers and marshals. Four others were also hospitalized along with the driver.
READ MORE: Teenage racer cheats death in terrifying crash at F3 Macau Grand Prix (VIDEO)
Floersch underwent lengthy surgery during which bone from her hip was used to repair one of her vertebrae. Frits van Amersfoort, the owner of Floersch's Van Amersfoort Racing team, said on Monday that "everything is working and everything is in order."
"There's no fear of paralysis whatsoever," van Amersfoort added, allaying what had been the main concerns over Floersch's injuries.
Mijn god, hier de crash vanaf de tribune gefilmd. Pas op, schokkende beelden! Nogmaals: het is Sophia Floersch die is gecrasht in de Formule 3-race van Macau. De Duitse rijdt voor het Nederlandse team Van Amersfoort Racing. Hopelijk komt er snel een update! #F3pic.twitter.com/HesSwYimWf

— Rob van Gameren (@VanGamerenF1) November 18, 2018
The driver herself has now posted an update on her Facebook page, thanking fans for their support and pledging that she would make an F3 return.
"I survived the operation which took 11 hours well. Hope from now on it only gets better," Floersch wrote.
"I have to stay a few more days in Macau until I'm transportable. I want to thank all of my fans for every single get-well wishes, which I now start reading.
"This really motivates me and gives me courage. My thoughts are also with everyone who was involved in the accident. I hope everybody is healthy."
She thanked racetrack and medical staff in Macau for their support as well as her team, before promising: "I'm going to come back!"
The race was red-flagged after the crash and restarted an hour later. FIA chief Jean Todt has said the crash will be fully investigated, according to the BBC.