Teenage racer cheats death in terrifying crash at F3 Macau Grand Prix (VIDEO)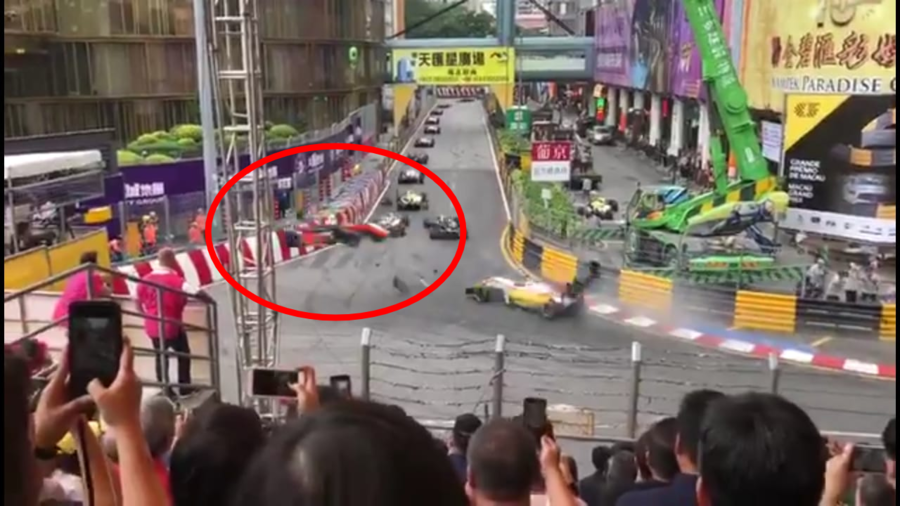 Seventeen-year-old Sophia Floersch miraculously cheated death when the Formula 3 driver lost control of her car, sending it flying through the air and slamming into a wall on the perimeter of the track at the Macau Grand Prix.
READ MORE: F1 champion Hamilton clarifies India 'poor place' comments following backlash
The incident occurred on a right-hand turn when German teenager Floersch collided with Sho Tsuboi, sending her Van Amersfoort Racing car airborne directly into a barrier before colliding with a trackside area reserved for photographers.
Both Floersch and Tsuboi have been transported to a local hospital, though a statement released by race organizers has confirmed that Floersch was conscious in the aftermath of the accident.
"Following evaluation by medical staff, the driver is conscious and has subsequently been taken to hospital for further evaluation," the statement read.
READ MORE: Best of enemies - PSG teammates Neymar and Cavani clash during Brazil v Uruguay 'friendly'
In addition to both drivers involved, two photographers and a track marshal were also taken to hospital for medical treatment.
The race was red-flagged after the accident and didn't restart until an hour afterwards, as the barrier suffered significant damage in the incident.
Floersch is considered to be one of the rising stars in all of motorsport. The teenager made history in her debut Formula 4 appearance, becoming the first female to score points in an official race.
Once it was restarted, the race was eventually won by Red Bull junior driver Dan Tickum after a total of eight drivers failed to finish due to various accidents, but it was Floersch's which was the most significant.
Thankfully, the driver has posted an update to social media saying that she is 'fine' and that she will be having surgery on Monday, though it was confirmed the she suffered a spinal injury in the accident.
You can share this story on social media: