UFC fighters display brutal facial injuries, mutual respect in hospital bed picture (PHOTO)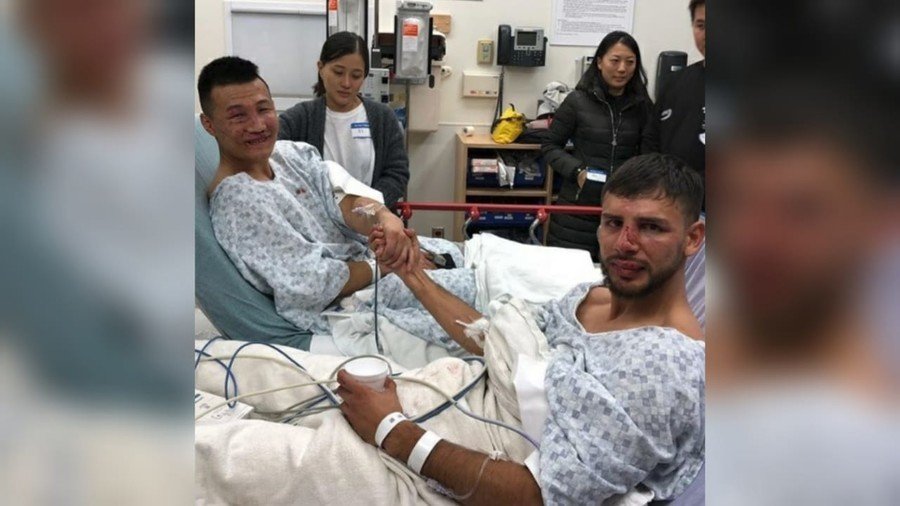 Chan Sung-jung and Yair Rodriguez displayed the brutal damage done during their dramatic encounter at UFC Fight Night 139 by posting a picture of themselves side-by-side in hospital – also showcasing the respect between the pair.
READ MORE: UFC's 25th anniversary event ends with stunning last-second KO (VIDEO)
The pair's bout in Denver over the weekend was hailed as one of the best ever in the UFC, ending as it did in spectacular fashion when Rodriguez floored his Korean rival with an elbow strike with just one second remaining.
It was the latest ever knockout victory in the organization's history – and prompted widespread amazement online.
The featherweights have now shared their mutual respect by both posting an image of themselves holding hands while lying next to each other while undergoing post-fight medical checks in a Denver hospital.
The 'Korean Zombie' and 'Pantera' are both seen sporting heavy marking befitting a brutal slugfest that swang both ways before Rodriguez pulled off his remarkable buzzer-beating denouement.
In sharing the picture, Chan, 31, reassured fans that he was OK after he hit the canvas cold, while paying tribute to his "respectful" conqueror Rodriguez.
The Mexican fighter, 26, shared the same image, writing: "This is how #MMA is treated.
@koreanzombiemma is a warrior. I am honored to have had the opportunity to fight against you, this has been the toughest fight I have ever had and the most significant one as well. @koreanzombiemma you recover soon warrior!"
READ MORE: Riot police break up mass brawl at Moscow MMA event after fighter hits opponent after bell (VIDEO)
UFC chief Dana White also put the pic on his Instagram account, with the caption: "So AWESOME!!!! If you missed this fight last night between the @koreanzombiemma and @panteraufc u missed one of the sickest fights EVER with the most Unf***ingbelievable ending EVER!!! So much respect for these 2 guys. I love this f***ing sport SO MUCH."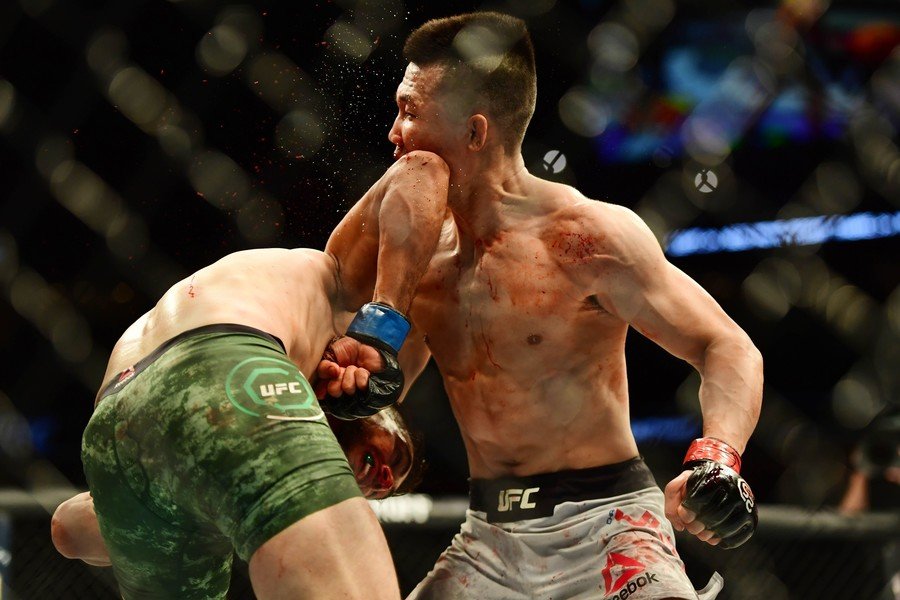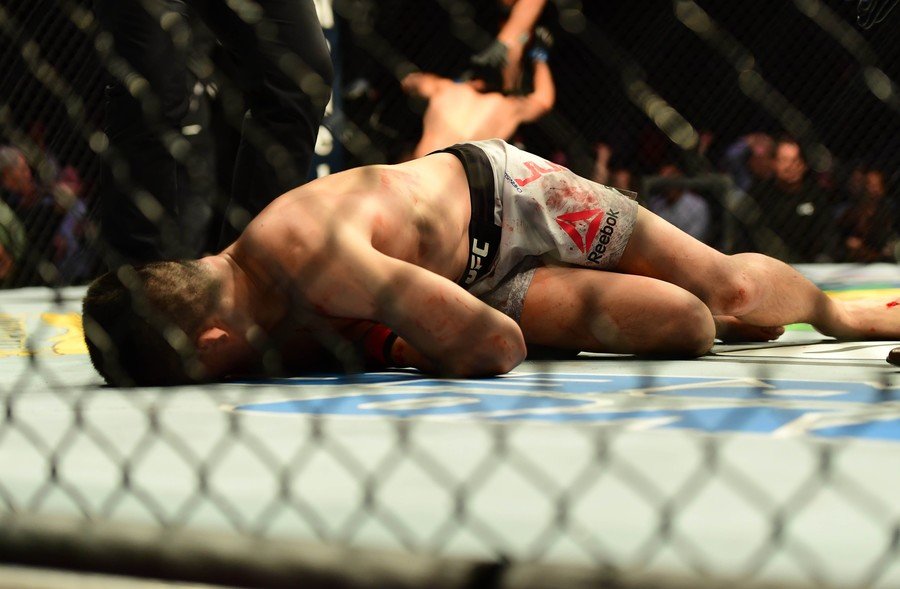 Both fighters have since been discharged from hospital without serious injury.
Rodriquez, who was down on the scorecards before his last-second heroics, earned $100,000 in bonuses for both Fight of the Night and Performance of the Night.
The win has also fueled calls for a re-booking of Rodriguez's previously-canceled bout with Russia's Zabit Magomedsharipov.
Magomedsharipov was quick to call out his fellow 145lbs fighter after this win, while the victor in that potential bout would be in a strong position for a shot at the belt currently around the waist of Max Holloway.
You can share this story on social media: