Kicking off: Short-lived Mayweather opponent wins 'Kickboxer of Year' award (PHOTOS)
The opponent scheduled to face Floyd Mayweather on a Japanese MMA promotion card, Tenshin Nasukawa, has been named Kickboxing Athlete of the Year at the Global Martial Arts Awards 2018 at a grand ceremony in Singapore.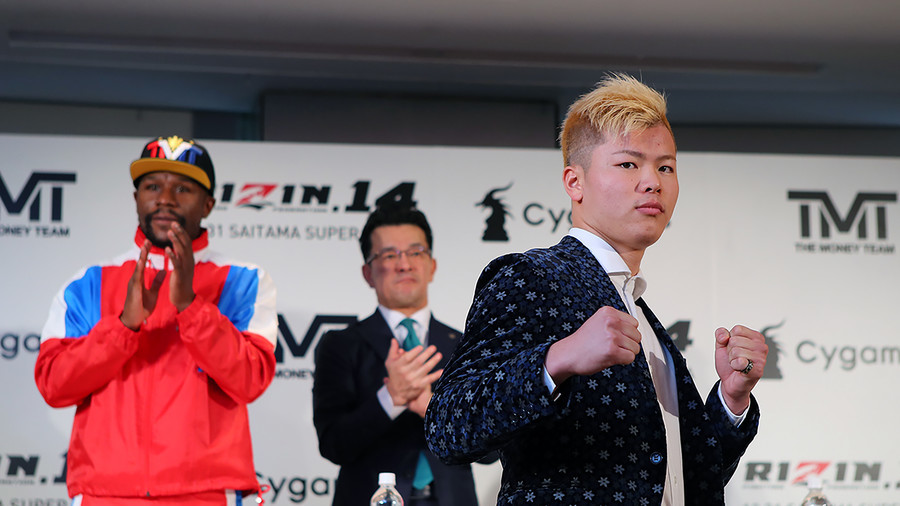 READ MORE: 'I want to sincerely apologize to my fans': Mayweather annuls Japan MMA fight
The 20-year-old has an undefeated record in kickboxing with 27 wins from 27 contests, and has ventured into MMA where he holds a four from four record, and was picked from seven athletes for the award in a ceremony held by ONE Championship.
Nasukawa was named Male Athlete of the Year, and was also nominated for Martial Arts Hero of the Year, in a category also populated by UFC heavyweight champion Daniel Cormier.
The youngster was penciled in to face undefeated boxer Mayweather on the Rizin 14 end-of-year card on December 31 on Monday, the announcement being made at a news conference.
However, Mayweather, 41, said on Wednesday that the details of a deal between the two had been lost in translation, claiming he had signed only up for a three-round untelevised exhibition fight exclusive only to a small crowd for a "very large fee."
Between the fight being announced and annulled, Nasukawa had gained a new following in the combat sports world from relative obscurity for the way he dealt with trash talk from motormouth king Conor McGregor
You can share this story on social media: