Russian Bear bomber gate crashes NATO's largest drill since Cold War (PHOTOS)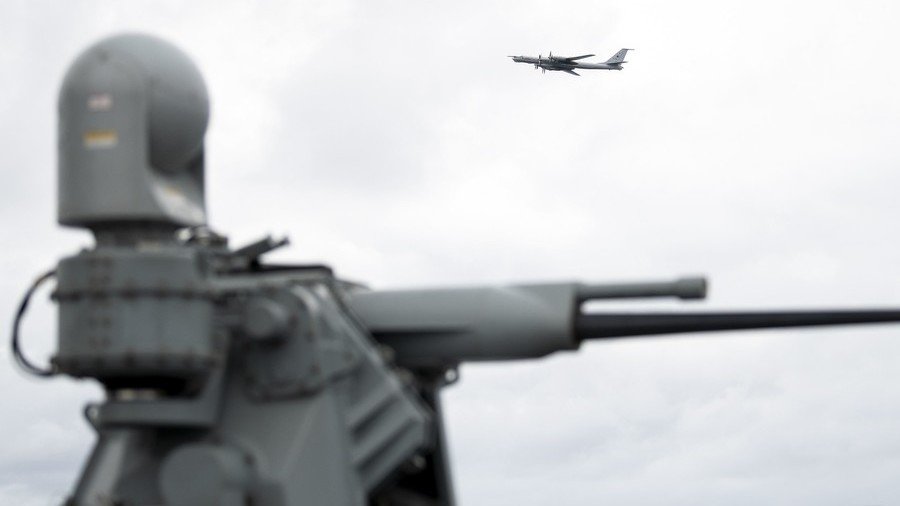 A Russian Tu-142 bomber blindsided a US flagship taking part in NATO's massive Trident Juncture 18 drills off Norway. Spectacular photos of the flyby have expectedly sparked a media uproar, while Moscow called the flight routine.
The plane appeared in the air at the very moment the marines on board the USS Mount Whitney, the flagship of the US Sixth Fleet, gathered on deck for a group photo. The flyby provided the American troops with a rare opportunity to check out the Tu-142, which NATO codenamed 'Bear-F.'
"It's a long-range maritime patrol reconnaissance plane," one of the marines said. Military.com reported that the US soldier was "fascinated" as he witnessed the Russian Bear live in the air for the first time.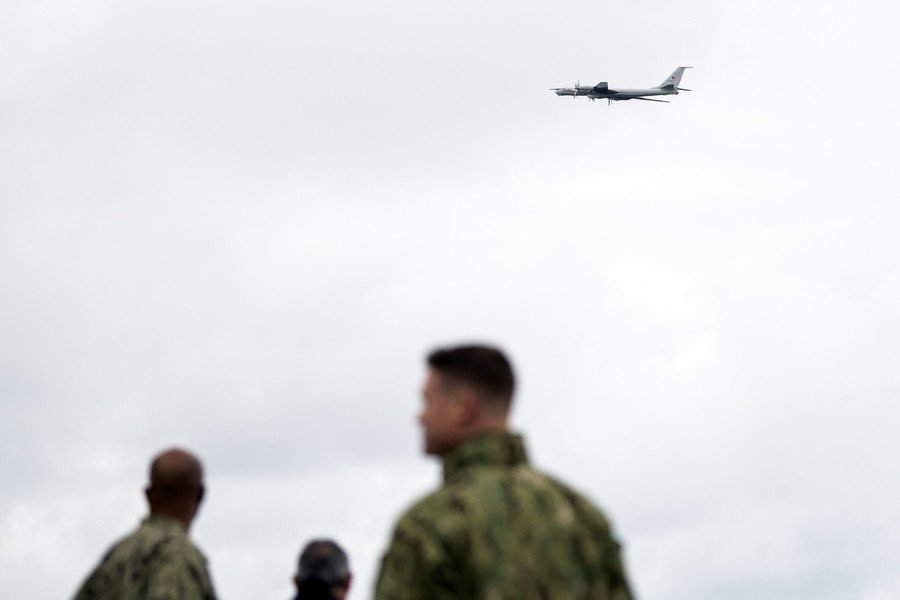 But tabloids, among them The Sun, rushed to sensationalize the incident, saying that the Russian plane was "risking all-out war with 29 allied states" – if not an all-out Third World War.
Russia's Defense Ministry confirmed that two Tu-142 anti-submarine aircraft performed a planned flight over the neutral waters of the Norwegian Sea on Friday. The planes spent 12 hours in the air and successfully returned to base in the Russian northern-central Vologda Region.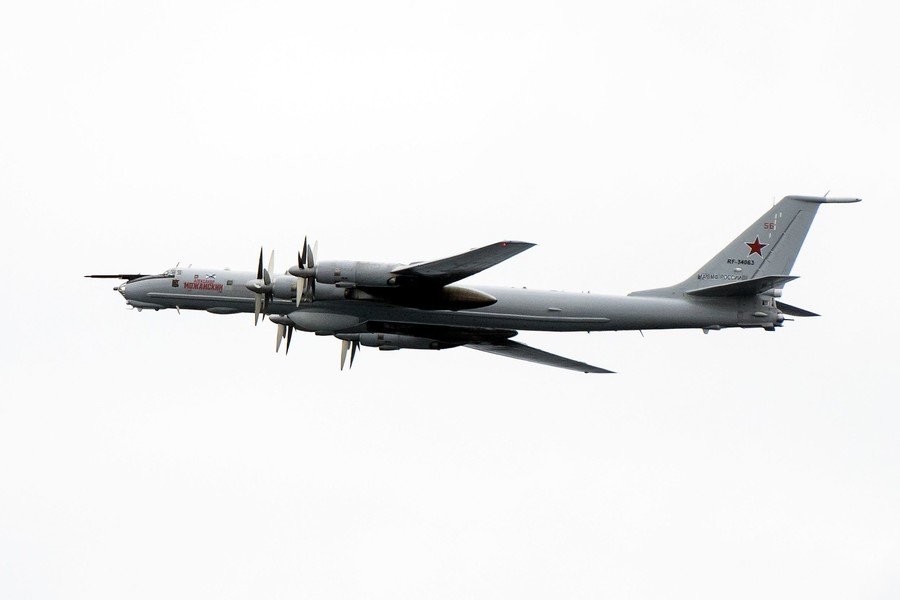 "All flights of the naval aircraft of the Russian Navy are carried out in strict accordance with the international rules for the use of airspace without violating the borders of other countries," the ministry said.
READ MORE: Russian bombers up in the sky for NATO wargames, stir up UK jets
Trident Juncture 18 underway in Norway are NATO's largest drills in decades, involving some 50,000 troops, 10,000 combat vehicles, 65 ships, and 250 aircraft.
Think your friends would be interested? Share this story!
You can share this story on social media: