Tuktik challenge accepted? Another Russian figure skater strips on ice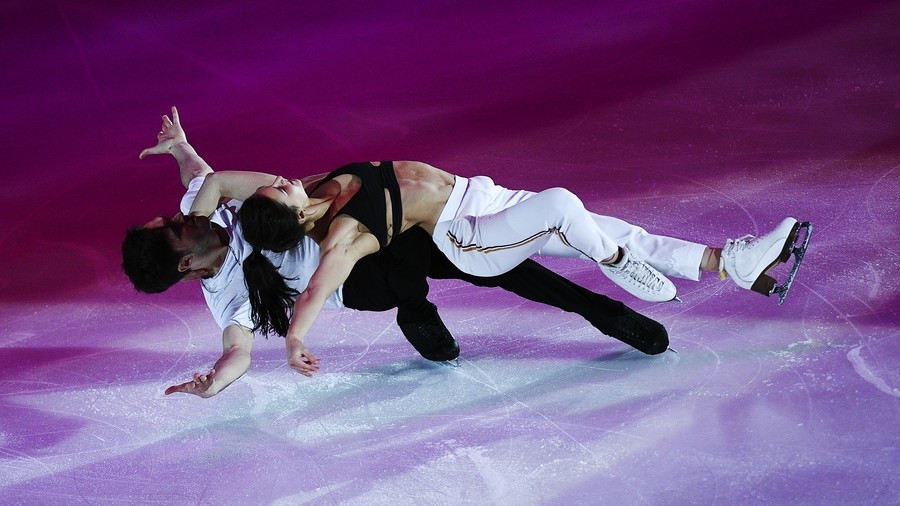 After Russian figure skating star Elizaveta Tutktamysheva took off part of her costume during a performance at the Canada Grand Prix, the 'striptease' trend is taking over the sport's community with more athletes joining in.
Last weekend, skating duo Sofia Evdokimova and Egor Bazin demonstrated yet another racy dance during their exhibition gala at the Rostelecom Cup in Moscow, Russia, following in the footsteps of their renowned teammate, Tuktamysheva.
READ MORE: 'The only thing better than figure skating is sex' – Russian 'striptease' star Tuktamysheva (VIDEO)
The Russian couple, who finished fourth at the home event in Moscow, captivated the crowd with their dynamic routine to the tune of Michael Jackson's 'They Don't Care About Us.' During the performance Evdokimova pulled off her white jacket showing off her curve-hugging sports bra.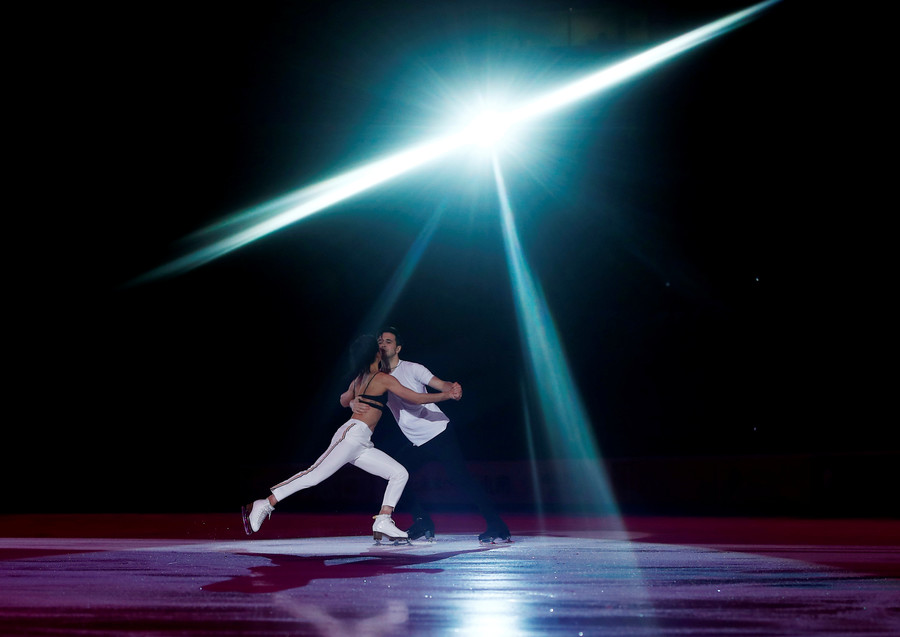 The 'undressing trend' has been gaining momentum this season ever since the 2015 world champion Tuktamysheva stole the show at Grand Prix events in Canada and Japan. Back then, the 21-year-old skater said that her daring routine was aimed at attracting a men's audience to figure skating, which in her opinion lacks popularity.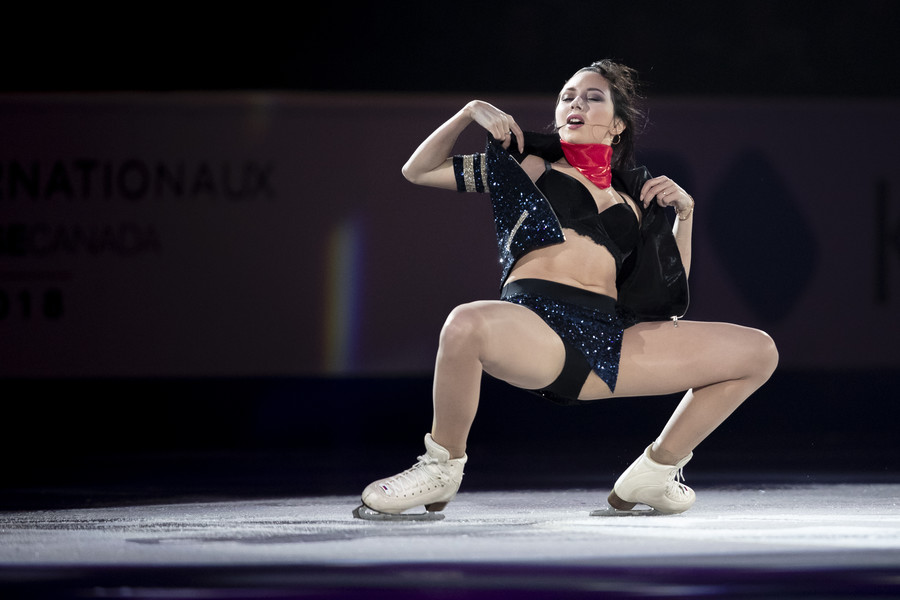 Then, a few weeks later the reigning Olympic champion Alina Zagitova unzipped her leather jacket while taking on the role of a video game character Lara Croft in her exhibition performance which was set to the Tomb Raider soundtrack.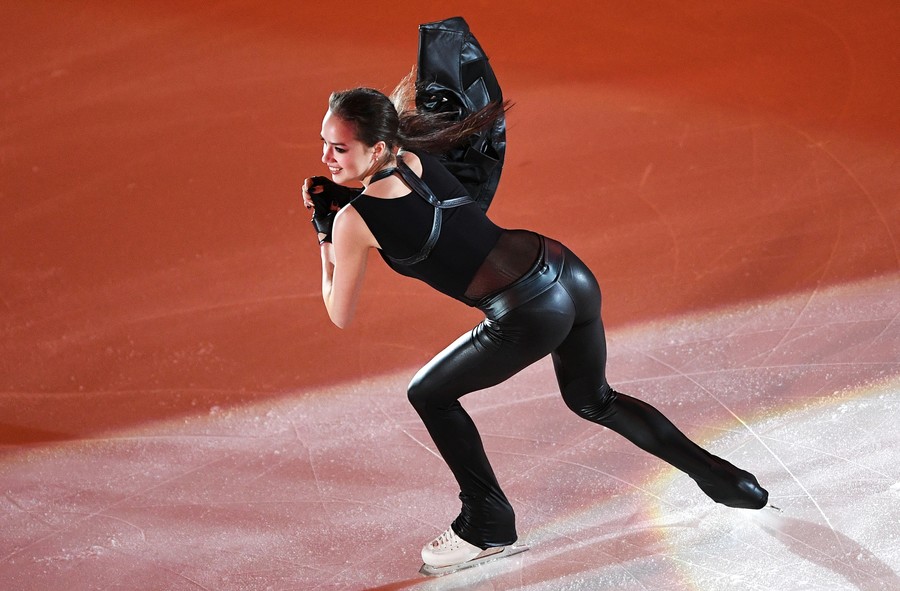 Italian pair Nicole Della Monica and Matteo Guarise also stripped off during their "boxing" routine, effectively pulling off their boxing robes to be left skating in nothing but their black underwear.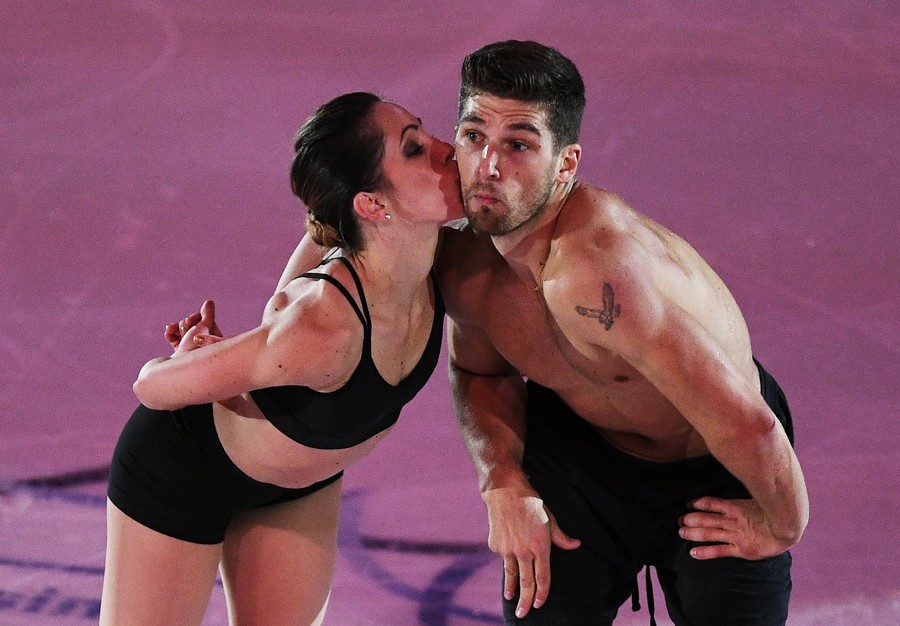 The trend set by Tuktamysheva has also been picked up by figure skating enthusiasts and some fellow professionals, who have copied the signature undressing move which they have started to post using the #TuktikChallenge hashtag.
READ MORE: Russian skater's 'strip-dance' on ice inspires new online challenge
You can share this story on social media: