Striptease on ice: The revealing trend taking over the figure skating season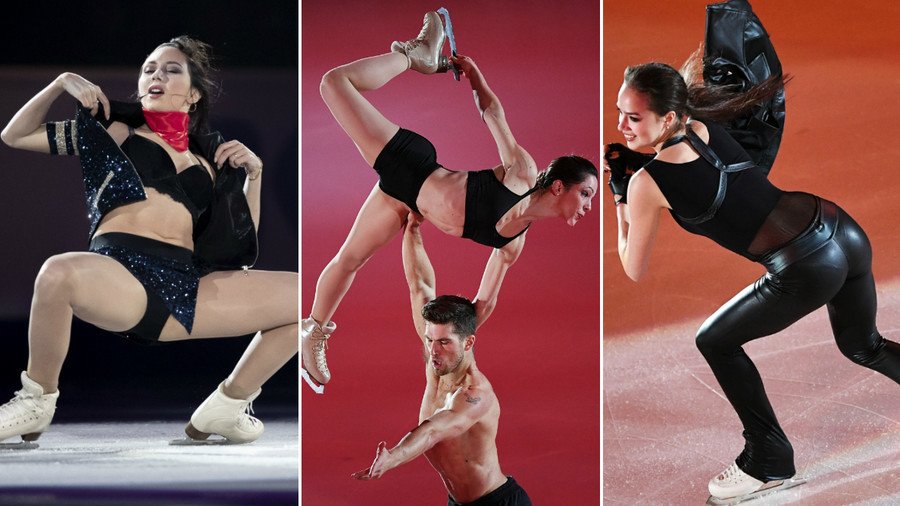 The 2018-2019 figure skating season has just begun but Grand Prix events have already set pulses racing with a revealing new 'striptease' trend at gala performances.
Along with posting maximum points under a newly-adopted scoring system, world-leading skaters are also producing increasingly risqué exhibition routines to captivate the crowd.
READ MORE: 'She's bringing new fans to the sport' – Reaction to Tuktamysheva's provocative dance at Canada GP
Russian talent Elizaveta Tukmatysheva appears to have started the trend, stealing the show after her stunning victory at the Skate Canada event with a racy performance to the tune of Britney Spears's 'Toxic'.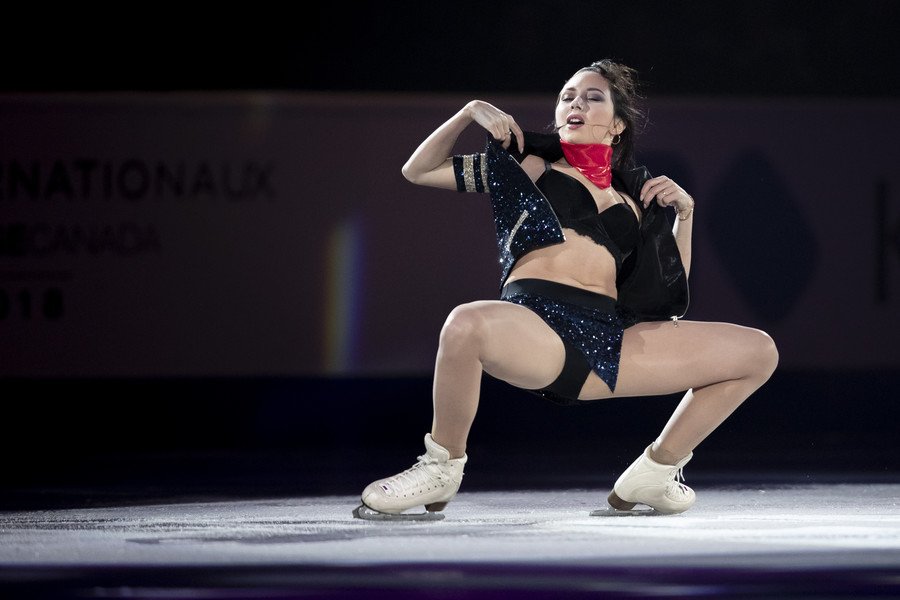 Not satisfied with merely pulling off an immaculately-landed triple axel during the main event, the 21-year-old stripped off her flight attendant jacket during the Gala Show, showing off her black lingerie and sending the crowd into meltdown.
READ MORE: 'My boyfriend liked it!' Russian figure skater Tuktamysheva on racy Canada GP dance
Tukmatysheva's daring dance set off a social media bomb, with many skaters copying the provocative part of her routine under the hashtag #TuktikChallenge.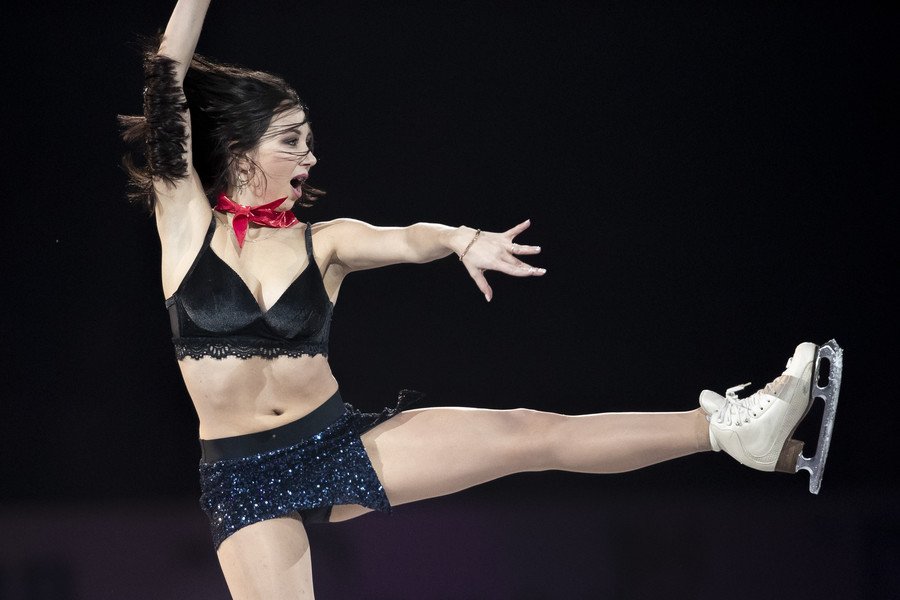 The undressing trend was demonstrated again last week at the Grand Prix stage in Finland, where Russia's reigning Olympic champion Alina Zagitova was in the spotlight.
READ MORE: Unstoppable Zagitova sets another world record at season-opener in Germany
The 16-year-old star took on the role of video game heroine Lara Croft in her exhibition performance, skating in a skin-tight black costume to the Tomb Raider soundtrack.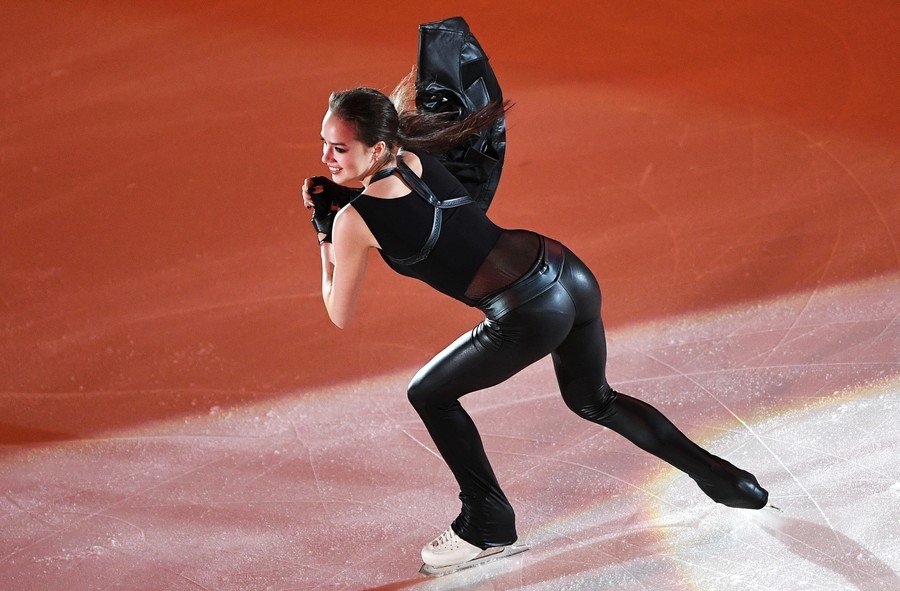 In the middle of her routine Zagitova unzipped her leather jacket before casting outside the advertising boards.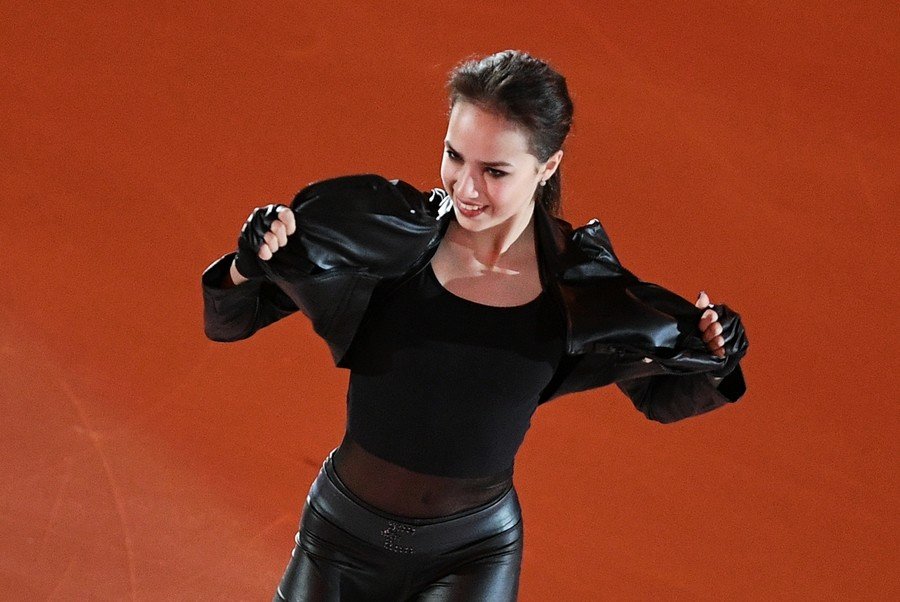 Italian duet Nicole Della Monica and Matteo Guarise continued the "stripping trend" by appearing on the ice in boxing robes, which they effectively pulled off during their exhibition dance to be left skating in nothing but their black underwear.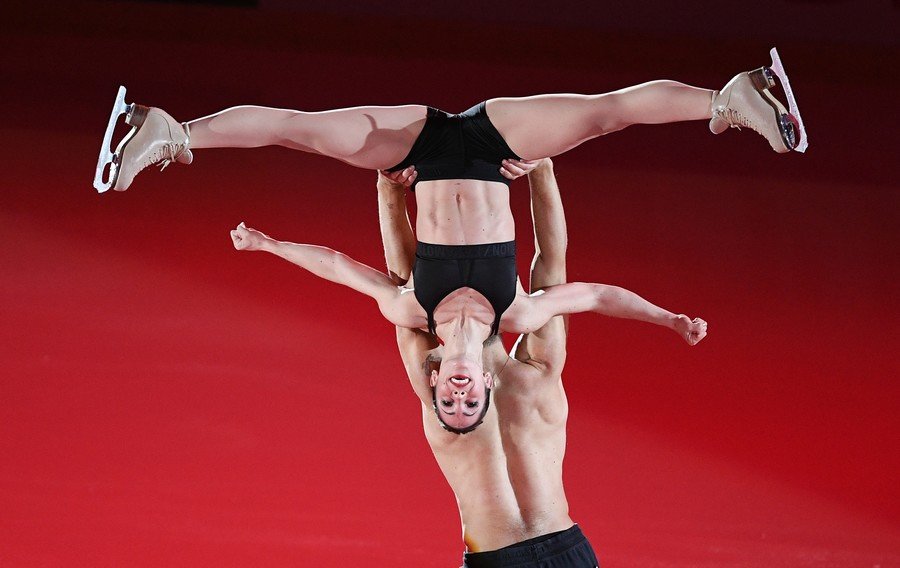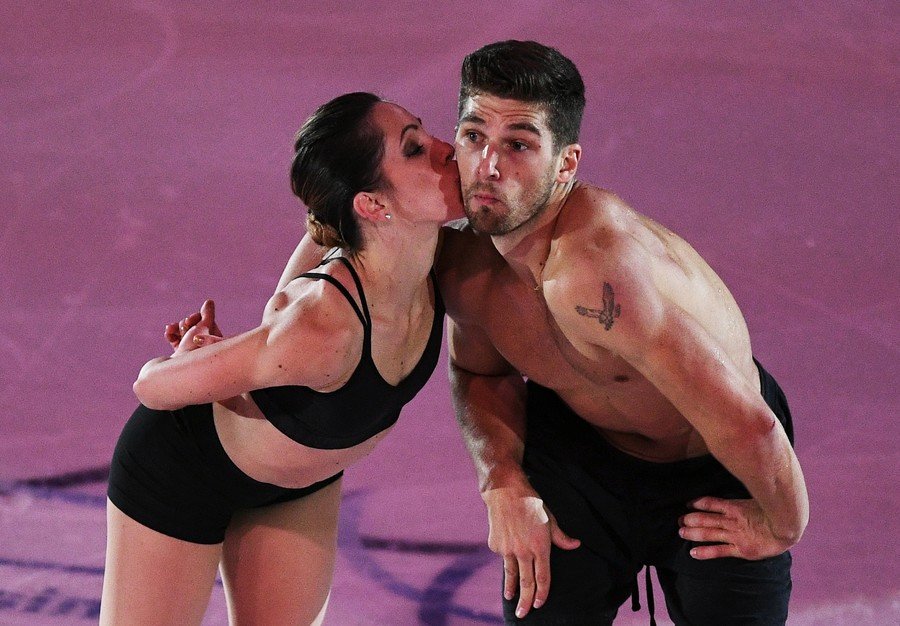 The 2018 Winter Olympics in PyeongChang was not without its own stripping elements – albeit unintentional – as ice-dancing silver medalists in Gabriella Papadakis and Guillaume Cizeron of France suffered an embarrassing mishap during their short program, when Papadakis' top came unhooked, exposing her left breast.
READ MORE: Costume malfunction leaves French Olympic figure skaters red-faced (PHOTOS)
You can share this story on social media: