Flash dance: Costume malfunction leaves French Olympic figure skaters red-faced (PHOTOS)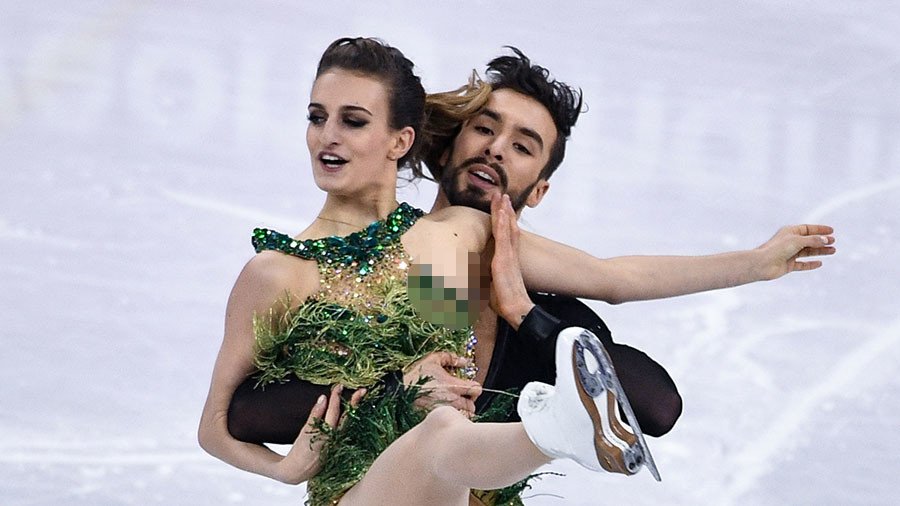 Olympic ice dancing medal contenders Gabriella Papadakis and Guillaume Cizeron of France suffered an embarrassing mishap during their routine on Monday, when Papadakis' top came unhooked, exposing her left breast.
The clasp at the neckline of the skater's dress came off just several seconds into the pair's short dance performance, meaning the couple spent the rest of the time concentrating on keeping the top from falling down, rather than pulling off the technical elements of their routine.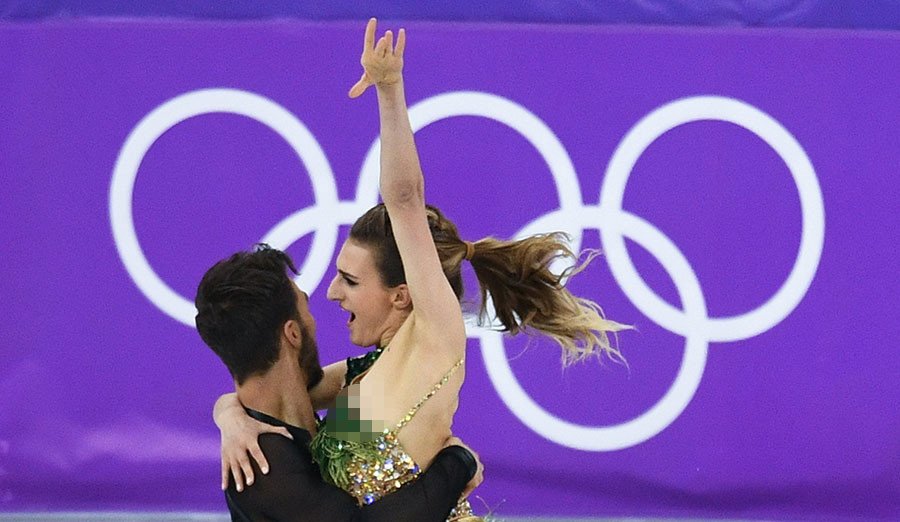 Despite Papadakis' efforts to prevent further embarrassment, her left breast was exposed at the end of the program with millions of people watching the incident as the competition was broadcast live on TV.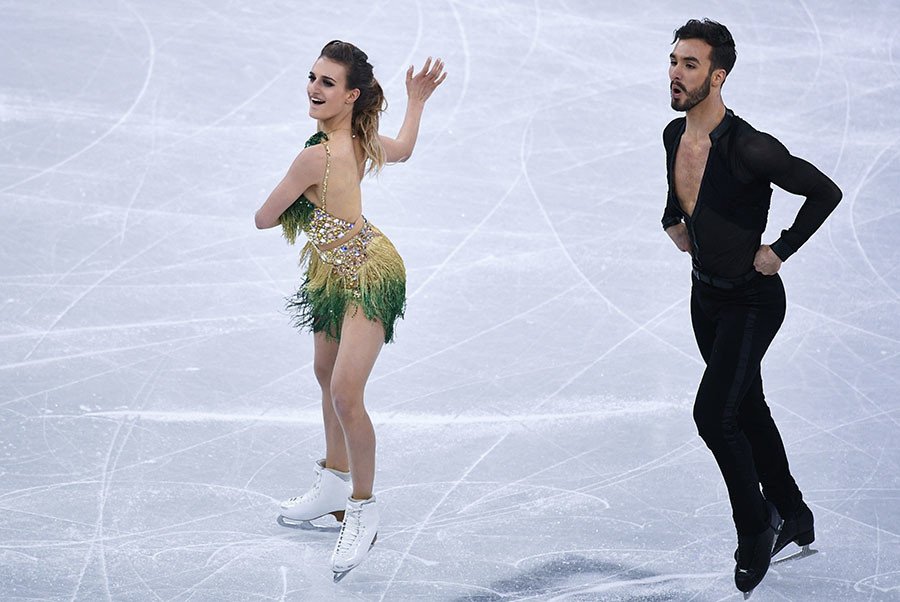 "It was pretty distracting, kind of my worst nightmare happening at the Olympics," Papadakis said.
"I told myself, 'I don't have a choice. I have to keep going,' and that's what we did. I think we can be proud of ourselves being able to deliver a great performance with that happening."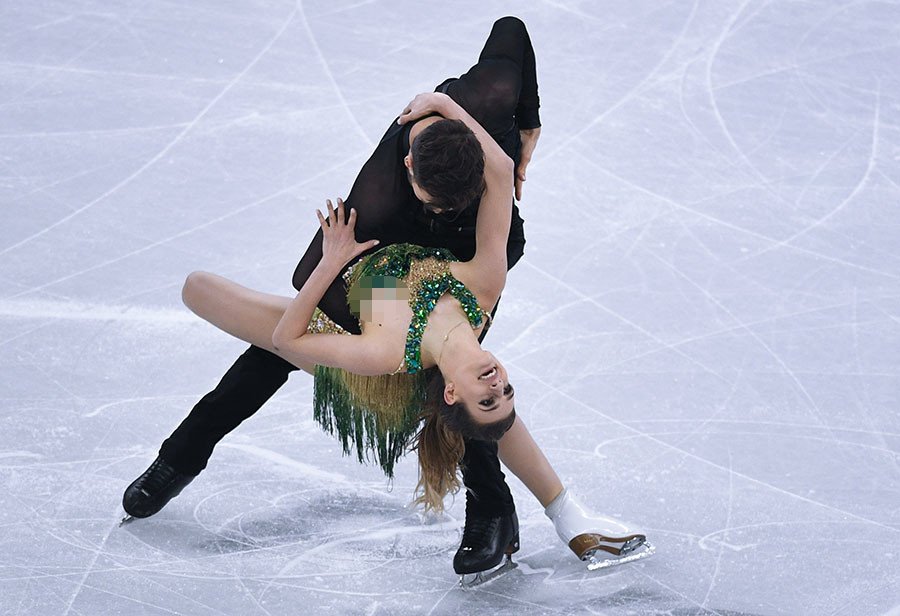 The French couple managed to complete their short dance and remarkably received the second best score from the judges, who placed them two points behind the reigning world champions and current leaders Tessa Virtue and Scott Moir of Canada.
Papadakis and Cizeron, who claimed their fourth straight European title a month ago, are making their Olympic debut in PyeongChang with hopes to win the first ice dance medal for France since 2002, when Marina Anissina and Gwendal Peizerat took gold at the Salt Lake City Olympics.
You can share this story on social media: