'Worst penalty decision ever': Comedy & criticism over Sterling spot-kick (VIDEO)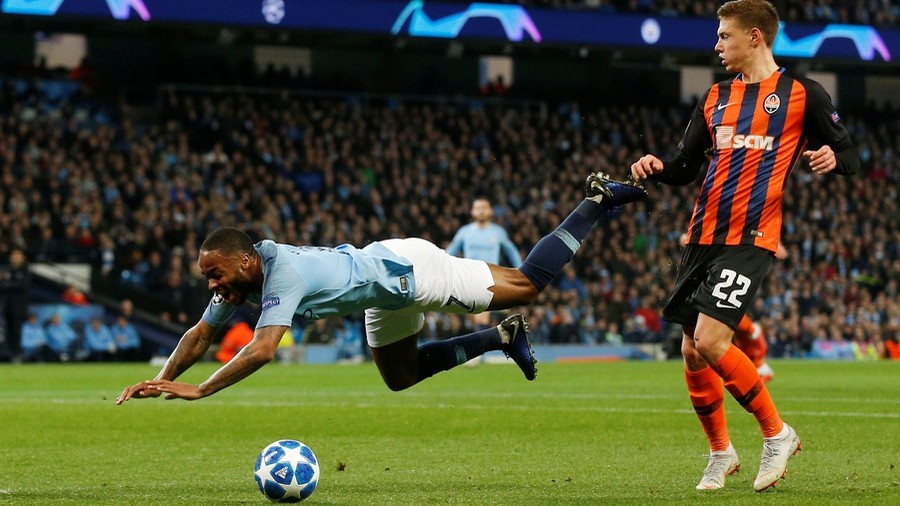 It's been branded the "worst penalty decision ever," a spot-kick award so blatantly wrong that even the player who won it – Manchester City striker Raheem Sterling – felt embarrassed enough to apologize.
READ MORE: Neymar calls for action against referee who 'disrespected' him in Champions League game
Bearing down on goal in his team's Champions League clash with Shakhtar Donetsk, and with opposition defender Mykola Matviyenko in the vague vicinity, Man City striker Sterling pulled the trigger to shoot – only to stub his toe on the Etihad Stadium turf before tumbling over comically.
However, the laughs quickly turned to disbelief when Hungarian referee Viktor Kassai pointed to the spot – signaling a penalty decision that will go down as among the most egregious in the long and illustrious line of refereeing gaffes.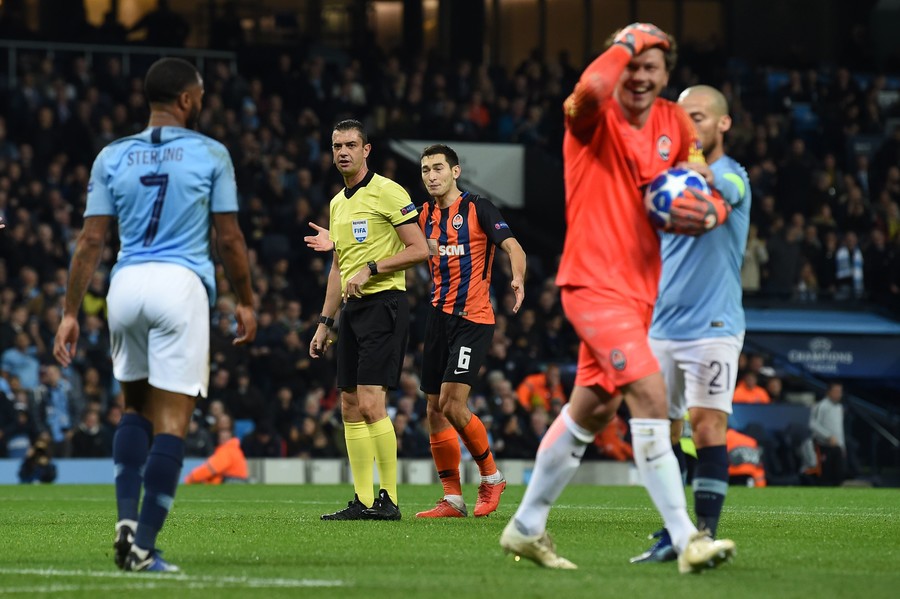 When the groans and protestations had died down, Shakhtar's woes were compounded when Gabriel Jesus stepped up to slot away the spot-kick, putting City 2-0 up and well on their way to victory.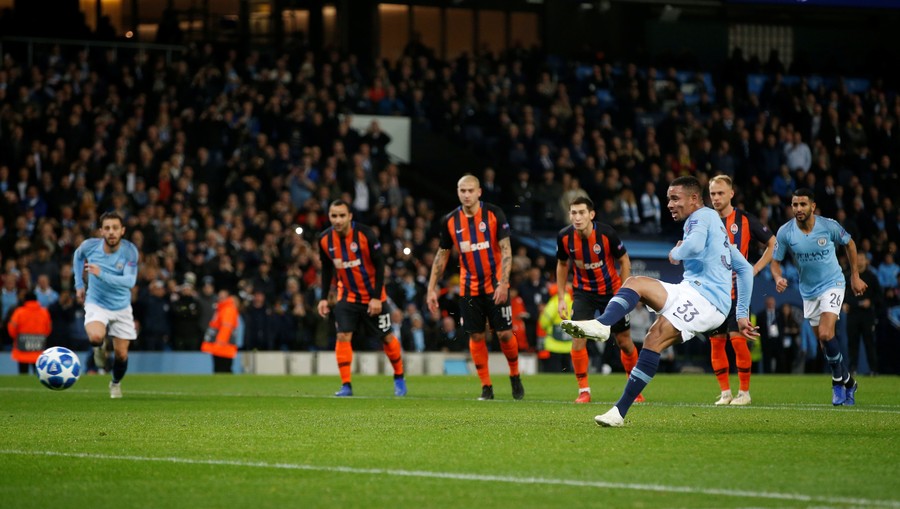 But before Jesus had even stroked the ball home, the internet was abuzz with a spate of memes about the "phantom foul."
Some social media users hilariously branded it the "worst Sterling fall since Brexit."
That is possibly the worst refereeing decision I've seen in a long time. Sterling kicks the floor and goes over (not a dive) but Matviyenko was two yards away. Viktor Kassai points to the spot, what is the assistant behind the goal there for if not to challenge that? #UCL#MCISHK

— Chris Williams (@Chris78Williams) November 7, 2018
Sterling himself went from the ridiculous to the sublime by later scoring a brilliant solo goal as his team romped home 6-0 – but after the game felt compelled to apologize for the foul that never was.
UK tabloid The Sun even went as far as to remove the converted penalty from the game's scoreline, branding it "City sporting shame" as debate raged as to whether Sterling should have owned up to the lack of contact at the time.
Despite that criticism, others said Sterling was merely being made the fall guy for an honest mistake, and that he had not been attempting to con the referee.
Quick recap on Raheem Sterling v Shakhtar: didn't dive, could/should have owned up to ref but few professionals do, apologised, played well (on the left) and scored one of the most breath-taking goals in Europe this season. A special talent for #mcfc and #eng. And still only 23.

— Henry Winter (@henrywinter) November 8, 2018
Sterling honest in post match interviews. Says he messed up and kicked the floor, fell over, ref gave penalty - sorry to the ref and to Shakhtar. Upshot of all of it - VAR needed!!

— Guy Mowbray (@Guymowbray) November 7, 2018
City boss Pep Guardiola said it was ultimately down to the referee to make the call – and that the introduction of VAR would remove similar cases.
"Yeah, we realised immediately it wasn't a penalty," Guardiola said.
"He could [have said it wasn't a penalty], yeah… I don't like to score a goal in that situation. He didn't realize. He hit the grass.
"VAR, where is it? The referees said a long time ago they must be helped. They don't want to make mistakes. They must be helped," Guardiola added.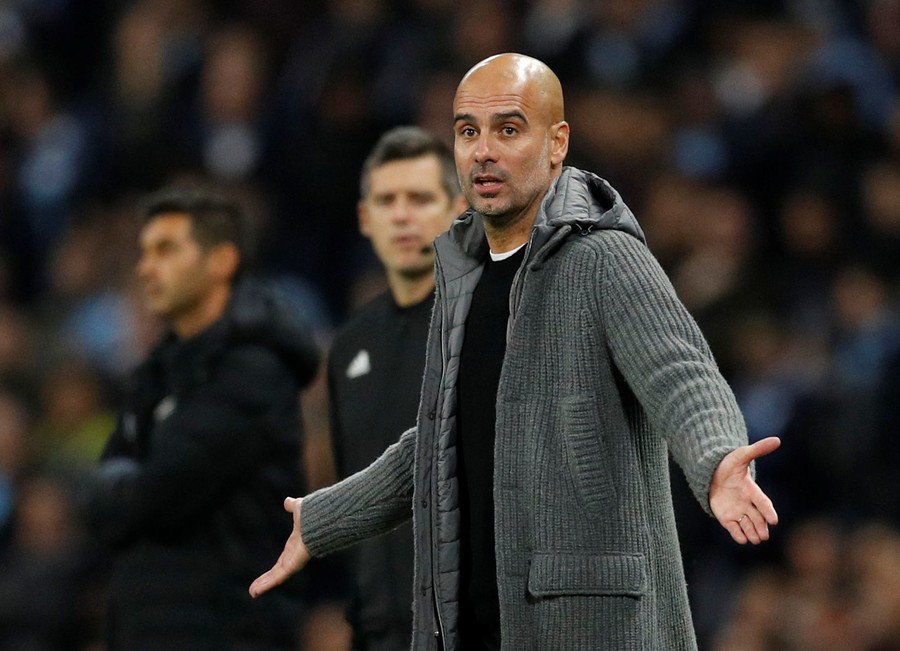 READ MORE: 'Ramos at it again!' Real skipper's elbow leaves rival bloodied, internet puts the boot in (VIDEO)
Judging by Wednesday's decision, help for Hungarian official Kassai can't come soon enough.