Neymar calls for action against referee who 'disrespected' him in Champions League game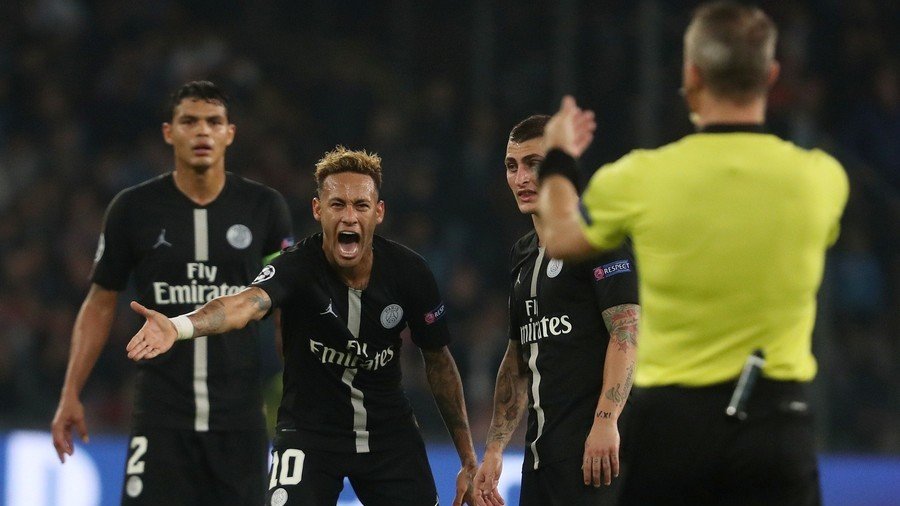 Brazil and Paris Saint-Germain forward Neymar has called for football officials to take action against Dutch referee Bjorn Kuipers, who he claims "disrespected" him during Tuesday's Champions League game against Napoli.
The Brazilian was booked in stoppage time of PSG's encounter in Italy, which ended 1-1 after a second-half penalty from Napoli's Lorenzo Insigne cancelled out Juan Bernat's opener.
The match ended with Neymar furious with Dutch official Kuipers, who had handed him a yellow card for apparent protests that Napoli players were not the correct distance away while he was waiting to take a free-kick.
Pictures from the game show Neymar being held back by teammate Kylian Mbappe.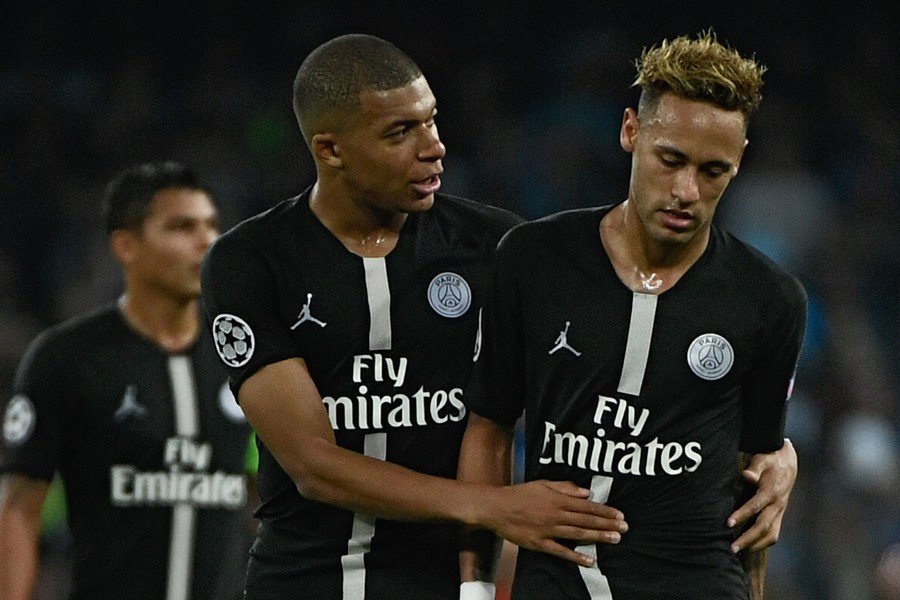 After the match, the Brazilian claimed that the Dutch official had offended him, although he refused to repeat what Kuipers had allegedly said.
"The referee told me something he should not have," Neymar said after the game, ESPN reported. "It was disrespectful. I do not want to repeat what he said to me. However, somebody high up should do something.
"He cannot be as disrespectful as he was with me. On the pitch, we are asked to show respect towards the referees. We should get the same in return."
The run-in is the latest between the pair, who also clashed at the World Cup in Russia this summer when Brazil were taking on Costa Rica.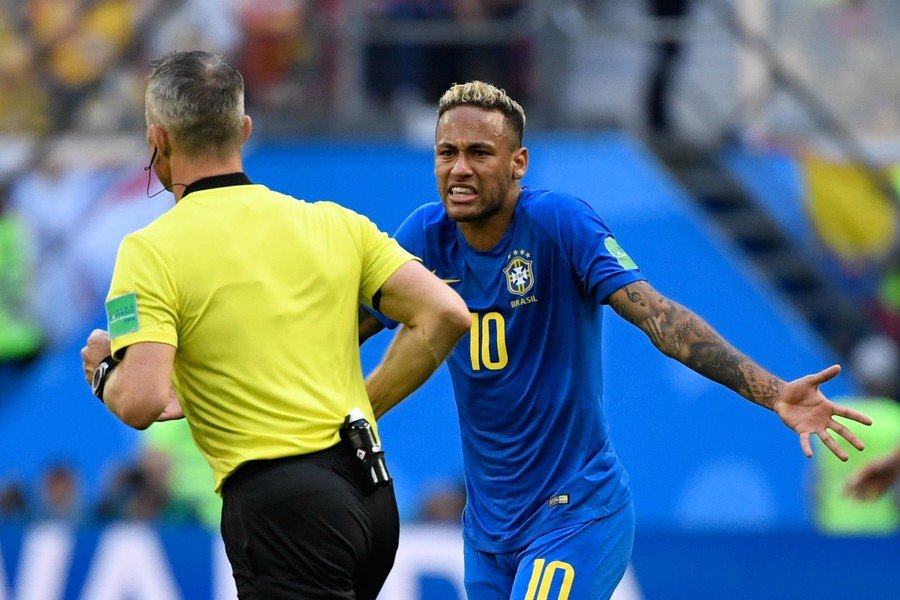 On that occasion, the 26-year-old striker was booked for an outburst after a decision went against his team, while Kuipers at one point made a closed mouth sign with his hand in an apparent signal for Neymar to keep quiet after he had a penalty decision overturned by VAR.
READ MORE: 'F*ck you Liverpool! F*ck you Liverpool!' - Crvena Zvezda greet Reds in UCL clash (VIDEO/PHOTOS)
Kuipers, 45, is an experienced UEFA referee and has been part of the organization's 'Elite' group since 2009. He officiated the Champions League final between Real Madrid and city rivals Atletico in 2014.
However, Neymar's sense of injustice on Tuesday night was backed up by teammates and others at PSG, who said the Dutchman had erred during the 1-1 draw.
PSG coach Thomas Tuchel said "there was an offside" in the build-up to the penalty decision for Napoli's goal, while goalkeeper Gianluigi Buffon said "refereeing mistakes changed the match."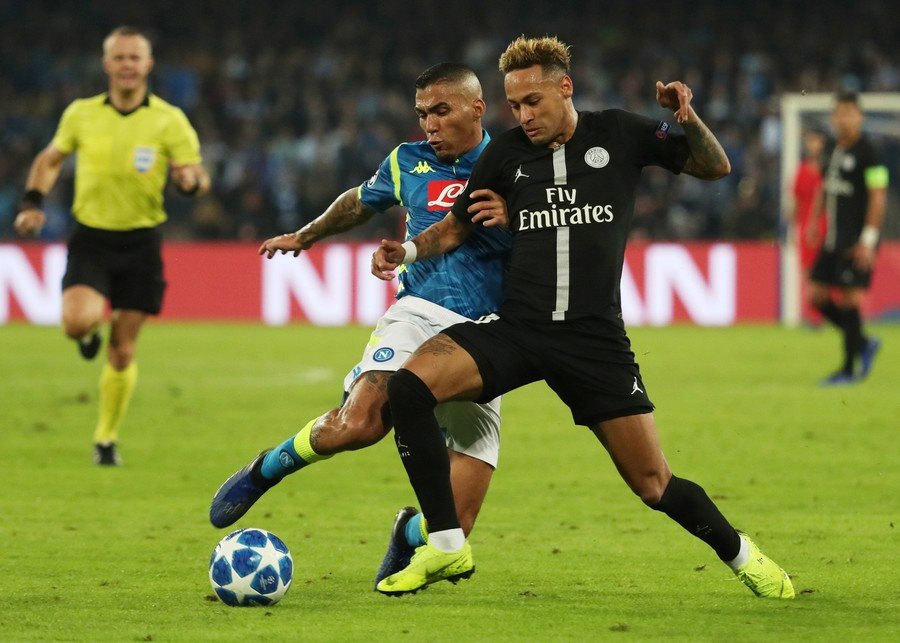 PSG chairman Nasser Al-Khelaifi said the referee had cost his team two points because of errors, claiming that the French champions should have had a penalty of their own when they were 1-0 up.
READ MORE: Liverpool pair Klopp & Alisson honor Serbian war dead with flower tribute
The result leaves things finely balanced in Champions League Group C, where Napoli top the table on six points, level with Liverpool who suffered a surprise 2-0 defeat in Belgrade against Crvena Zvezda.
PSG sit third on five points, while the Serbian team are one behind on four points after their win over Liverpool.
You can share this story on social media: