Liverpool pair Klopp & Alisson honor Serbian war dead with flower tribute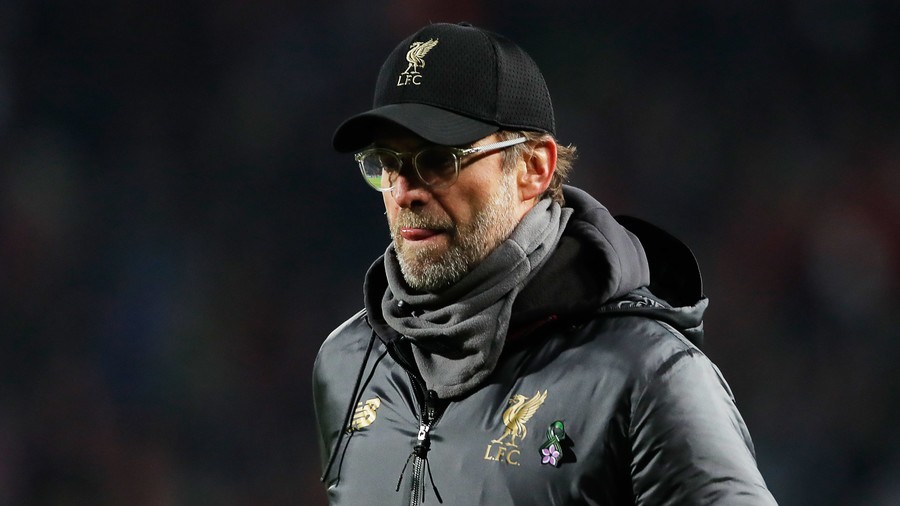 Liverpool manager Jurgen Klopp and goalkeeper Alisson paid tribute to Serbia's World War I victims by wearing the Serbian Pheonix flower during their team's Champions League game against Crvena Zvezda in Belgrade on Tuesday.
The German coach wore the purple flower on his coat while Brazilian goalkeeper Alisson had it sewn onto his shirt during the match at Rajko Mitić Stadium in the Serbian capital.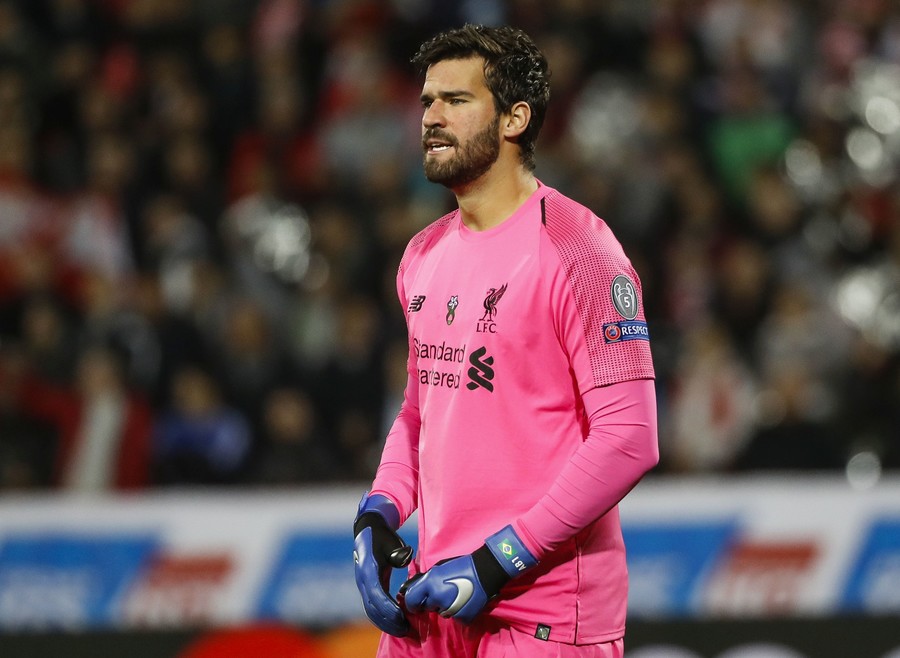 The symbol is worn in Serbia around Armistice Day to mark the end of World War One, a conflict estimated to have seen the deaths of more than 1 million Serbs, or around a quarter of the population.
The step was in keeping with Klopp's diplomatic efforts in Belgrade throughout the match and the build-up to it, with his team's preparations complicated by the decision to omit Xherdan Shaqiri from the squad.
Shaqiri, who is of Kosovan-Albanian heritage but plays international football for his adopted homeland Switzerland, riled Serbs by making the sign of the Albanian eagle after scoring against them at the World Cup this summer.
Ahead of Tuesday's match, Klopp was at pains to ensure that the issue did not provide an unwanted distraction, explaining the decision to leave Shaqiri at home as being one of "common sense."
READ MORE: 'F*ck you Liverpool! F*ck you Liverpool!' - Crvena Zvezda greet Reds in UCL clash (VIDEO/PHOTOS)
"We come here wanting to play football. We have to concentrate on football. We have to focus on football. That's what we want to do and that is why I made that decision," Klopp said.
Klopp and Liverpool endured a frustrating night in Serbia, going down to a 2-0 defeat through a double from Milan Pavkov in front of a typically raucous Belgrade crowd.
The result leaves last season's losing finalists second in a tight Group C, level on six points with Napoli.
Paris Saint-Germain lie third on five points, while Crvena Zvezda's win keeps their qualification hopes alive and moved them onto four points.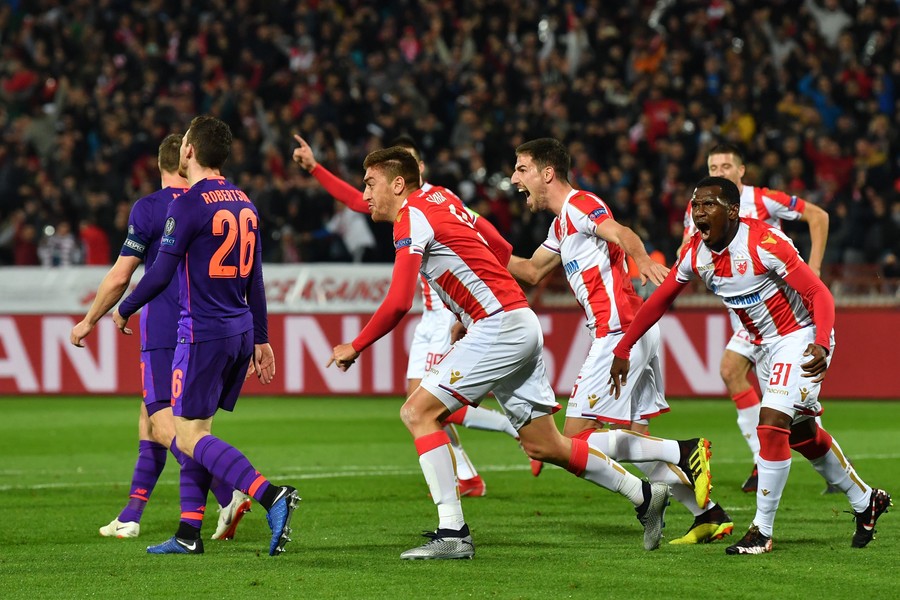 Serbian international midfielder Nemanja Matic, who plays for Liverpool's Premier League rivals Manchester United, was recently in the news for his decision not to wear the poppy, which is the symbol of remembrance for war dead in the UK.
Matic, 30, did not wear the symbol on his shirt at the weekend, and will not do so in the Manchester derby this weekend.
In a statement on Instagram he said he respected the red flower as a symbol in the UK, but said that for him it served as a painful reminder of the NATO bombing of Yugoslavia at the end of the 1990s.
"I recognise fully why people wear poppies, I totally respect everyone's right to do so and I have total sympathy for anyone who has lost loved ones due to conflict," Matic wrote.
"However, for me it is only a reminder of an attack that I felt personally as a young, frightened 12-year old boy living in Vrelo, as my country was devastated by the bombing of Serbia in 1999.
"I do not want to undermine the poppy as a symbol of pride within Britain or offend anyone, however, we are all a product of our own upbringing and this is a personal choice for the reasons outlined."