'I was the test doll': Model suffers neck injuries in giant slingshot car advert (VIDEO)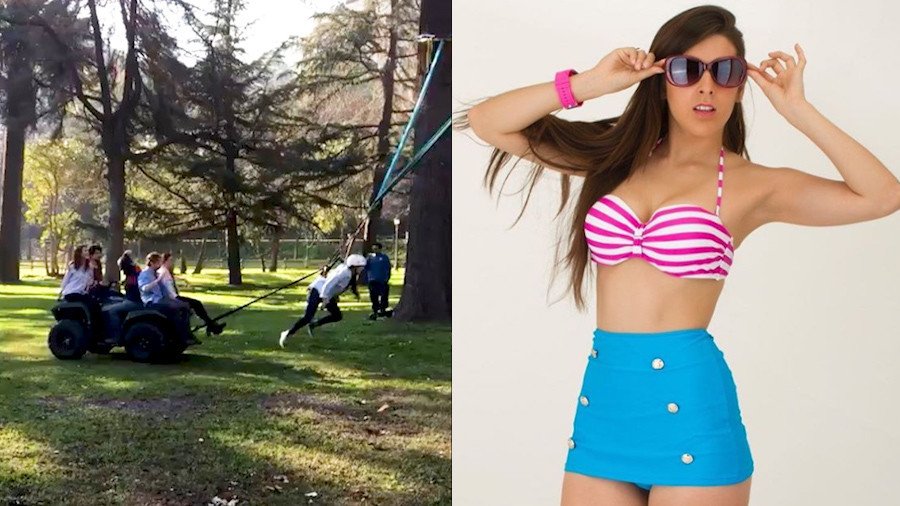 A Chilean model has released footage of the moment she suffered neck injuries after being accidentally shot out of a giant slingshot while filming a Nissan advert.
Maura Bellagamba claims a film agency shot her out of a slingshot without her consent, causing her whiplash. According to BioBioChile news, the incident occurred during the filming of a Nissan car commercial.
Footage of the bizarre accident has now been released publically and shared online by Bellagamba, who says she was lucky to escape more serious injury in the "terrifying" incident.
"Can you believe that I was the test doll myself," she told followers on Instagram. "We were supposed to do a little test but they threw me into the shot without my consent."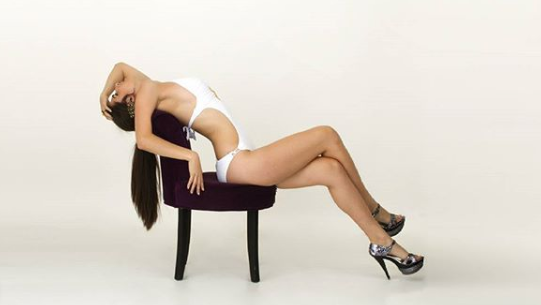 The film company responsible for the Nissan advert, named as Acción Film, said Bellagamba was fired from the slingshot by accident.
"In no case was the objective to launch the professional," the company said in a statement to local media. "Subsequently, all medical expenses and preventive procedures performed in the place were paid, as shown by the documentation we have in our possession."
In freshly released video footage, Bellagamba can be seen in a harness on a bungee line tied to trees. The model is being dragged backwards by a small vehicle before she is then fired at high speed into a clearing.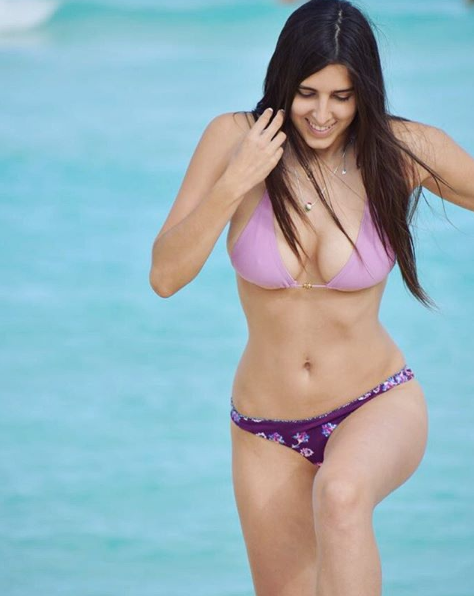 The slingshot experience appears to last a number of seconds and Bellagamba is seen being thrown around like a rag doll. Bellagamba has thanked Grillo Films for sharing the initial footage.
"I thank Grillofilms [sic] for making this video public, the truth is that at the time I did not have the courage to do it publically," she said.
Like this story? Share it with a friend!
You can share this story on social media: