Woman pulls up skirt in crowded station calling to criminalize 'upskirting' (VIDEO)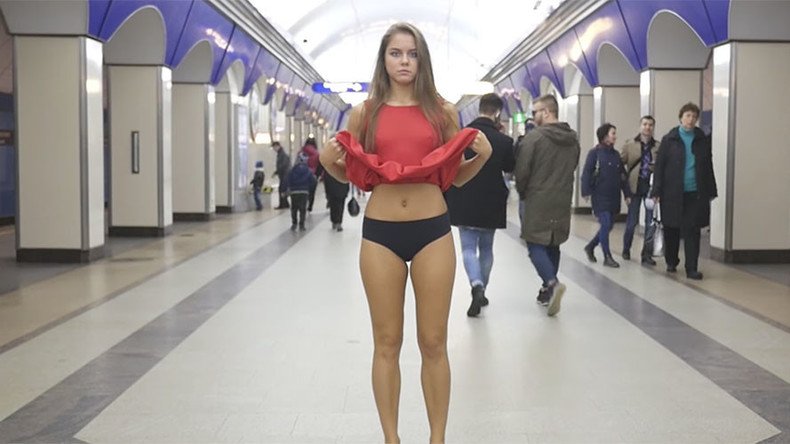 A young Russian woman has staged a solo protest by pulling up her skirt on the St. Petersburg subway, protesting so-called upskirting – the practice wherein men take pictures under the skirt of an unaware victim.
Russian student Anna Dovgalyuk, who describes herself as a public activist, published a "video manifest" in which a young woman stands in the middle of a series of crowded St. Petersburg subway stations and hikes up her red dress in front of the camera.
"This video is 'dedicated' to all who love to peek under skirts. On the behalf all women who became your victims – here, look! And stay away from us," the caption on the video reads.
The idea behind the demonstration is a call for the authorities to make upskirting a criminal offence.
You can share this story on social media: