Shaqiri omitted from Liverpool squad ahead of UCL clash in Belgrade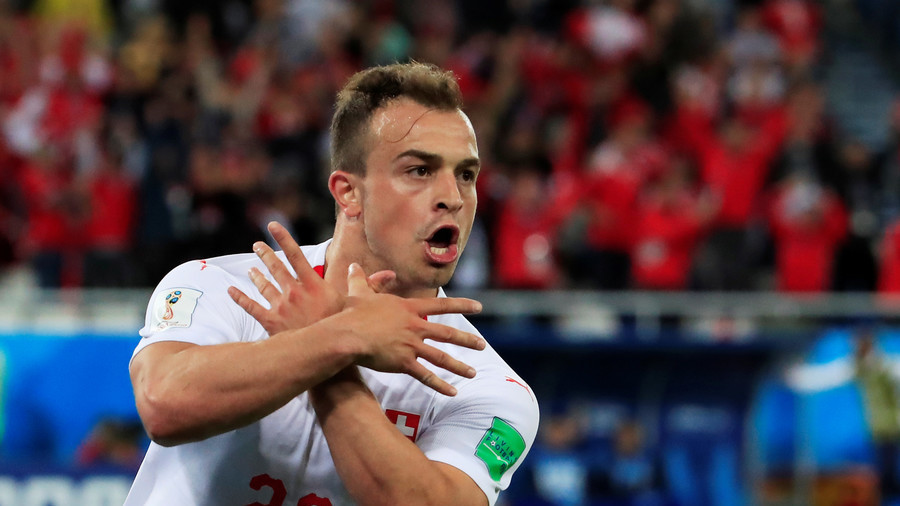 Xherdan Shaqiri has been omitted from Liverpool's UEFA Champions League squad to face Crvena Zvezda in Belgrade as the club aim to "avoid any distractions" arising from the player's Kosovar-Albanian heritage.
Kosovo-born Shaqiri made headlines in the summer when he scored a late winner for adopted nation Switzerland in a 2-1 win against Serbia at the World Cup in Russia, and celebrated by making a double-headed eagle salute with his hands.
The eagle is the symbol of the Albanian flag, and has a deeper connection with Albanian independence. Shaqiri also played with the flag of Kosovo, the breakaway region that is not recognized as independent by dozens of countries, including Serbia and Russia, on his right boot.
READ MORE: 'He doesn't represent Switzerland': ex-Liverpool star on Xhaka's Albanian roots
He and teammate Granit Xhaka, who scored the equalizer and used the same celebration, were fined CHF 10,000 (US$10,000) for their actions by FIFA.
Ahead of Liverpool's tie in the Serbian capital on Tuesday in Group C, Liverpool manager Jurgen Klopp insisted the side have "no political message" going into the match.
He said: "We have heard and read the speculation and talk about what kind of reception Shaq would receive and although we have no idea what would happen, we want to go there and be focused 100% on football and not have to think about anything else.
"We are keen to be respectful and keen to avoid any distractions. So, for that reason, Shaq is not involved and he accepts and understands this," he added, BBC reported.
Soon after the Champions League group stage draw was made, Crvena Zvezda general director Zvezdan Terzić predicted Shaqiri, 27 and who joined Liverpool after the World Cup, would face "unbelievable psychological pressure" at the match should he feature.
READ MORE: Shaqiri will face 'unbelievable pressure' on Belgrade Champions League trip – club director
"I think that Shaqiri will be under unbelievable psychological pressure because he will know where he is coming; he knows that Red Star (Crvena Zvezda) is a symbol of Serbia and playing in the Marakana [the nickname for the club's Rajko Mitić Stadium], [but] I don't know whether he will play," Terzić told newspaper Kurir.
You can share this story on social media: