'He doesn't represent Switzerland': ex-Liverpool star on Xhaka's Albanian roots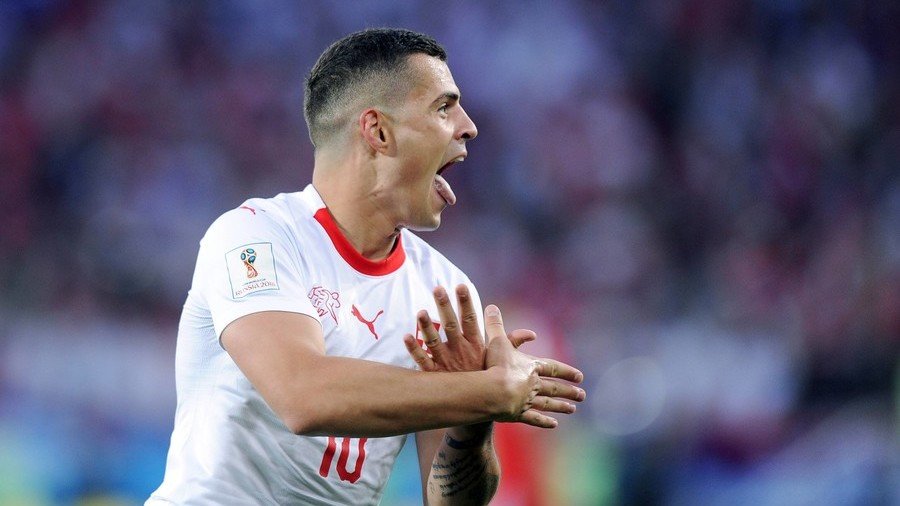 Former Liverpool and Switzerland defender Stephane Henchoz has slammed likely new Swiss captain Granit Xhaka by claiming he does not represent the "traditional" country - because of his Albanian roots.
Arsenal midfielder Xhaka was born in Basel, Switzerland, to Albanian parents from Serbia and rose through the ranks of his local team FC Basel and the Swiss youth teams to gain 66 caps and score 10 goals for his country by the age of 25.
READ MORE: No FIFA ban for Shaqiri & Xhaka over eagle celebrations in Serbia game
Xhaka was a pivotal part of Switzerland's recent World Cup 2018 run in Russia and seems the most likely choice to overtake the captaincy from Stephan Lichtsteiner, once the latter retires, for national team boss Vladimir Petković.
However, former Switzerland international Stephane Henchoz has other ideas, and says the player does not represent the country for which he himself won 72 caps at the heart of defense from 1993 to 2006.
READ MORE: Shaqiri & Xhaka celebrations spark scandal as politics overshadows Swiss win against Serbia
Speaking to Swiss-German daily Blick, Henchoz said: "He's a regular player at Arsenal, but I think a captain must represent Switzerland and the team. Xhaka doesn't."
He continued: "Players like (Yann) Sommer, Lichtsteiner or (Fabian) Schar, who represent traditional Switzerland, could feel excluded, just like fans who might not be able to identify with the team.
"The Swiss players without a migration background and Swiss fans, they would feel marginalized."
Henchoz's words will stoke the fire of a red-hot debate surrounding Swiss players' identities. During this summer's World Cup, Xhaka hit the headlines by the scoring the equalizer against Serbia before wheeling away to make the sign of the double-headed eagle with his hands - in reference to the Albanian flag.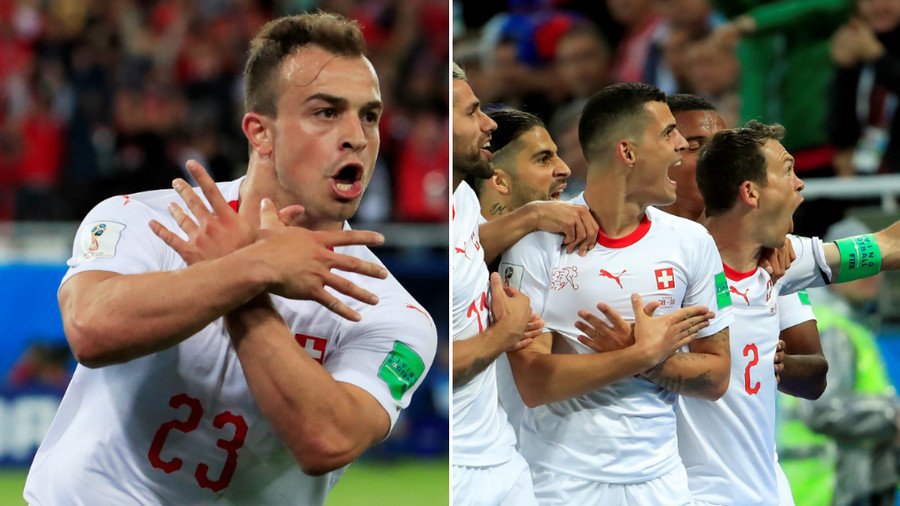 Further controversy ensued when teammate Xherdan Shaqiri, an ethnic Kosovar-Albanian, the netted a stoppage time winner and darted off to mark the goal with the same winged celebration. Both were fined CHF 10,000 (US$10,000) for their actions by FIFA.
READ MORE: Shaqiri will face 'unbelievable pressure' on Belgrade Champions League trip – club director
Shaqiri offered his apologies at a press conference on Tuesday, telling reporters: "It's all about the excitement...People could give different interpretations to my jubilation. If this gesture could hurt the sensitivity of the people who watched the game... I'm sorry."
Earlier, the club director of Crvena Zvezda, of Belgrade, who will play Shaqiri's Liverpool in their Champions League tie, said the player would face "unbelievable psychological pressure" when the two sides meet.
You can share this story on social media: