'It's a white supremacist song': Aboriginal boxer threatens sit-down over Australian national anthem
Published time: 23 Oct, 2018 13:36
Edited time: 23 Oct, 2018 13:38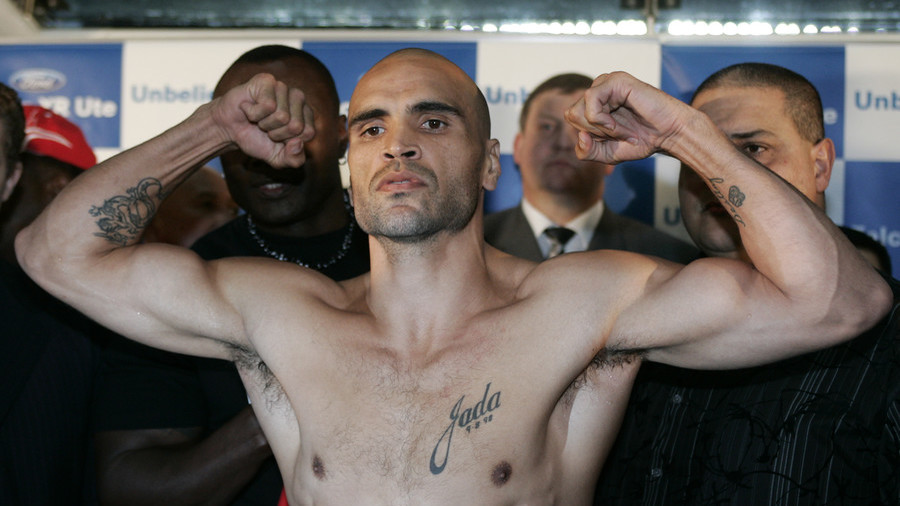 Ex-world champion Anthony Mundine has threatened to sit if 'Advance Australia Fair' is played before his fight with countryman Jeff Horn, branding the ditty "a white supremacy song" and his opponent a "privileged white man."
Mundine and Horn go head to head on November 30 in a non-title fight in Brisbane, Queensland. Fighting back tears, the former WBA world super middleweight champion insisted to journalists he will boycott the song, categorically outlining his conflict of principles with his country's national anthem.
"They're talking about playing the anthem. If they play the anthem I'm sitting down," Mundine said after a workout at his father's gym in Sydney, news.com.au reported. "I can't stand for that, it's a white supremacist song.
"The fight, the plight, the struggle, the constant everyday injustice of indigenous people. It's got to stop. We're getting raped and pillaged in different ways.
"I'm not going to stand for that anthem. I don't care when it's played, I don't want it to be played before I come out. If it is played and they go on about it … I'm sitting down."
Mundine, whose parents are both Aboriginal Australians, has twice before said he would sit down if the national anthem is played before two bouts, although both times organizers found a way around the problem.
After declaring his views, the 43-year-old then astonishingly went on to blast Horn, who won the WBO welterweight crown with a victory over Filipino legend Manny Pacquiao, for his "white man privilege."
READ MORE: Khabib v Mayweather: Russian boxing chiefs want Moscow megafight
"He's got that privilege, man. You all know what privilege I'm talking about. He's got that privilege," Mundine said. "I've never had that privilege. Not many people did, but he's got that privilege.
"I'm fighting against that more than anything. I'm fighting for equality and justice. He's got that white man privilege. He's got that white privilege that allows him to have that privilege he does. He jagged one good fight."