'Not fair': World cycling bronze medalist criticizes transgender athlete's victory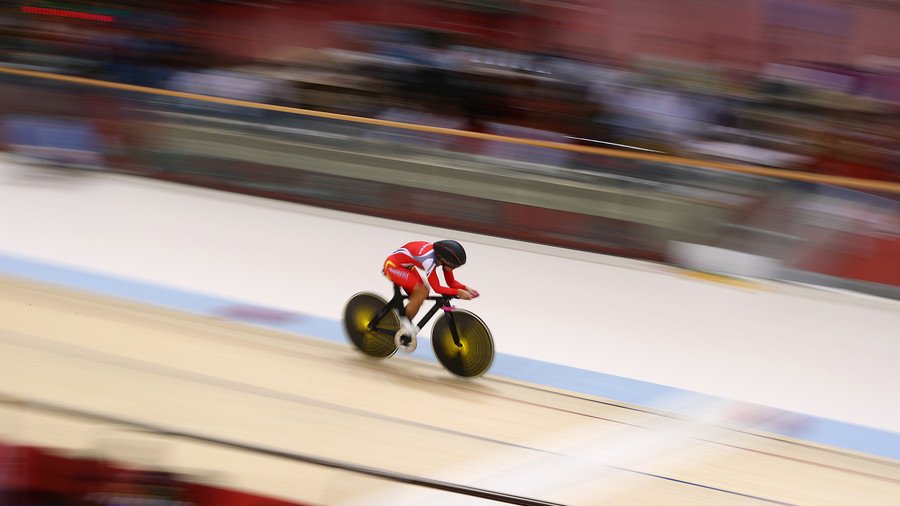 US rider Jennifer Wagner, who finished third at the UCI Masters Track Cycling World Championships, has expressed fury that the race was won by Canadian transgender woman Rachel McKinnon.
READ MORE: Applause & bashing on Twitter after transgender woman wins female cycling world championship
McKinnon, who was born a male, dominated the women's 35-44 age bracket at the event in Los Angeles at the weekend, setting off debate over her eligibility to compete against female rivals.
"First transgender woman world champion…ever," the Canadian wrote on Twitter while also sharing a picture of her standing on the podium with the two other medalists.
Along with the praise that flooded into McKinnon's account, her victory was met with stinging criticism, with many fans insisting she had an unfair advantage over the other competitors.
READ MORE: US swimming authorities to let athletes choose to compete as male or female
One of those to wade into the row was bronze medalist Wagner, who called her third place finish an "unfair" result.
"I was the 3rd place rider. It's definitely NOT fair," Wagner wrote in response to a controversial tweet by commentator Katie Hopkins, who also spoke against the transgender athlete's participation in female events.
Some internet users suggested creating a separate category for transgender athletes instead of allowing them to compete against women.
You can share this story on social media: