US swimming authorities to let athletes choose to compete as male or female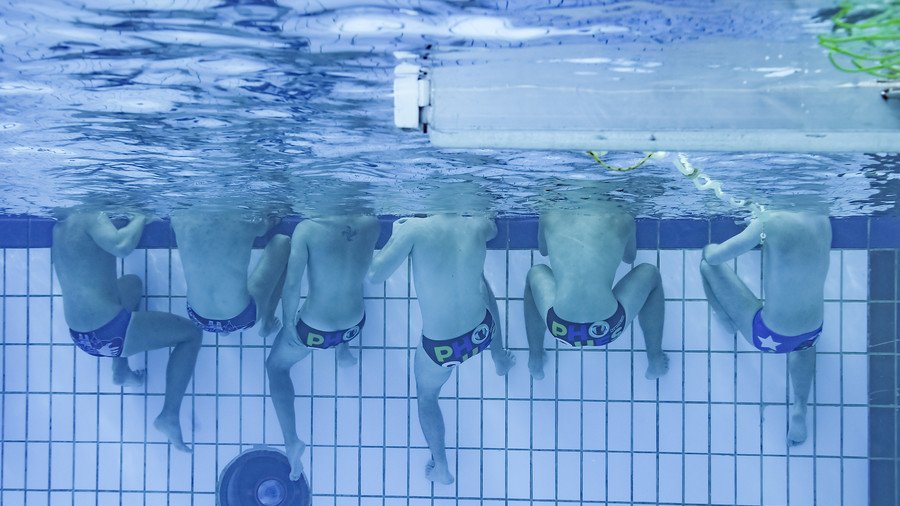 The US swimming authorities have voted to introduce a new "stated gender" section for registering athletes who want to choose which gender they compete as.
The proposal, known as R-1, was voted on by USA Swimming's annual House of Delegates (HOD).
READ MORE: 'The world's gone potty': Man Utd fans react to news club is considering gender-neutral toilets
It outlines the rights of transgender athletes, and states that swimmers can choose male or female gender identity "to support a sport culture of inclusion and diversity, while assuring a fair competitive environment."
The document also details the procedure of filing a request asking for a change in gender, emphasizing that "an athlete's stated competition category shall be referred to as 'gender.'"
Transgender athletes will be able to compete in their chosen category even if someone files a protest refuting their status. The swimmers will continue to perform in their chosen division until the protest is reviewed by a panel.
READ MORE: English football club paints away dressing room pink 'to lower opponents' testosterone level'
It was also noted that transgender athletes willing to enter the national team must meet medical requirements stipulated by the United States Anti-Doping Agency (USADA) and the International Olympic Committee (IOC).
R-1 also states that any violation of the rules outlined in the document will be considered as "discrimination in violation of the Amateur Sports Act which requires that USA Swimming must provide an equal opportunity to athletes, coaches, trainers, managers, administrators, and officials to participate in the sport of swimming."
You can share this story on social media: