Hockey coaches in Ontario to hold mandatory gender diversity conversations with players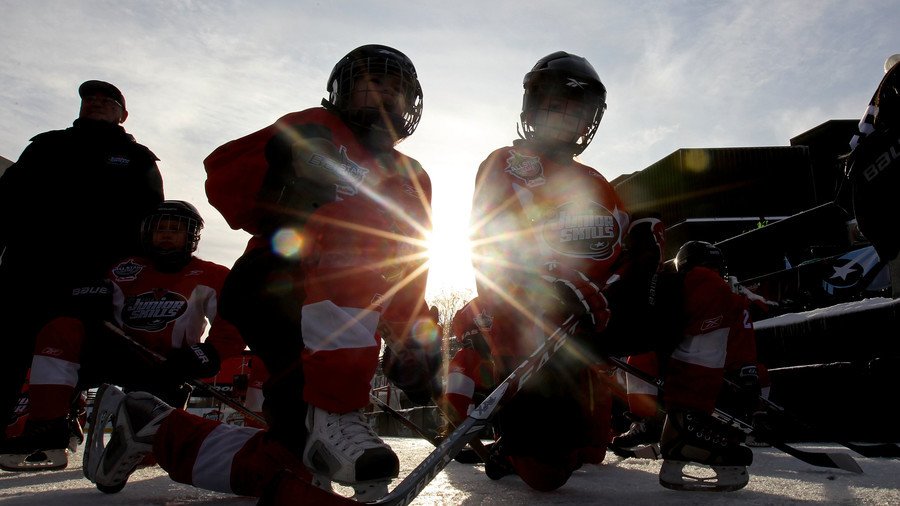 Ontario hockey coaches have been mandated to discuss gender diversity issues with children as part of the "pre-season chat" required by the Ontario Hockey Federation (OHF).
Obligatory conversations on gender identification and expression will be held across all levels of competition involving teams of all ages.
"We want to make the game inclusive and understand that our coaches' responsibility is not to judge individuals on the face of things, but to create an environment where everyone feels respected and comfortable in a hockey arena," said Phil McKee, executive director of the OHF.
The federation's requirement was implemented under a settlement reached with the Human Rights Tribunal of Ontario following a complaint filed by a transgender teen in 2013.
READ MORE: English football club paints away dressing room pink 'to lower opponents' testosterone level'
Jesse Thompson, a transgender player from Oshawa, Ontario, who was 17 at that time, brought the complaint to the Human Rights Tribunal of Ontario after being forced to use a dressing room corresponding to his birth gender (female), not his identified gender (male).
Thompson's complaint led to Ontario's minor hockey branches modifying their dressing-room policies in 2014, allowing transgender athletes to use facilities aligned with their gender identity.
READ MORE: Boxer Khan apologizes for 'transphobic' Snapchat photo with 'Bruce Jenner' at ESPYs
The OHF also made it obligatory to educate personnel on transgender inclusion to tackle discrimination based on gender identity.
You can share this story on social media: