Boxer Khan apologizes for 'transphobic' Snapchat photo with 'Bruce Jenner' at ESPYs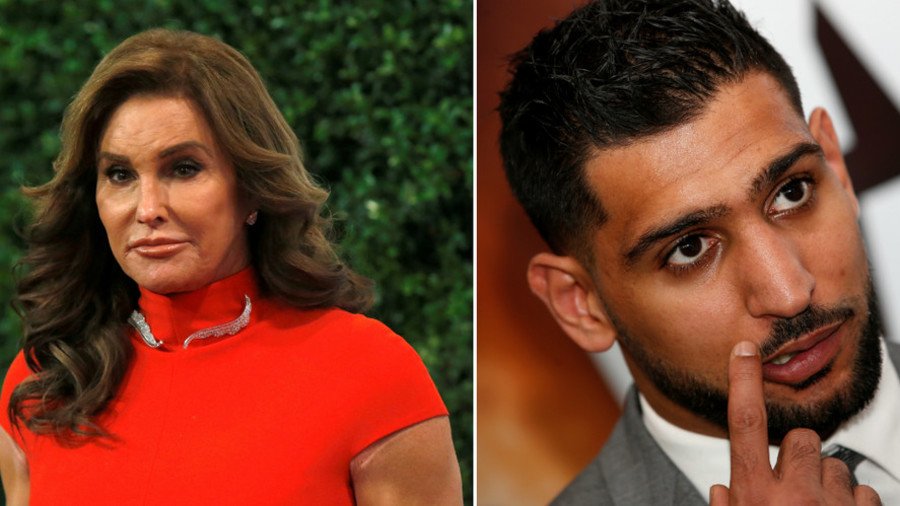 Former world champion boxer Amir Khan has apologized for a Snapchat post with Caitlyn Jenner at the ESPYs in which he referred to the former Olympian as 'Bruce', leading to the Briton being accused of transphobia.
Former super lightweight champion Khan was attending the event with wife Faryal Makhdoom and took the opportunity to sit next to the 68-year-old at the Excellence in Sports Performance Yearly Awards (ESPYs) at Microsoft Theater in LA.
Khan then posted the snap with the caption "Bruce Jenner", the name by which the 1976 Olympic gold medal-winning men's decathlete was known before undergoing gender reassignment surgery in January 2017.
In a post to Twitter, Khan later apologized for his remarks, writing: "I made a genuine mistake at the ESPYS Calling Caitlyn Jenner Bruce was in regards to their sports image, as an Olympian. It's been brought to my attention that was it was wrong regardless. Therefore I would like to apologies to the transgender community."
Some social media users reacted with apoplexy to the post, calling Khan "transphobic" for his remarks, and accusing him of not ackowledging Jenner's preferred name. One Twitter user wrote: "Amir Khan is not funny for calling Caitlin Jenner Bruce he demonstrates what a transphobic c*** he is. And I don't even like Caitlin Jenner."
Others simply laughed off the mishap as innocent on Khan's part and dismissing any intent to cause offence to the LGBT community.
Curiously, Khan posted a video to Instagram around the same time as his Snapchat post high-fiving Jenner and tagging the star by the Instagram handle @caitlynjenner.
You can share this story on social media: