'The world's gone potty': Man Utd fans react to news club is considering gender-neutral toilets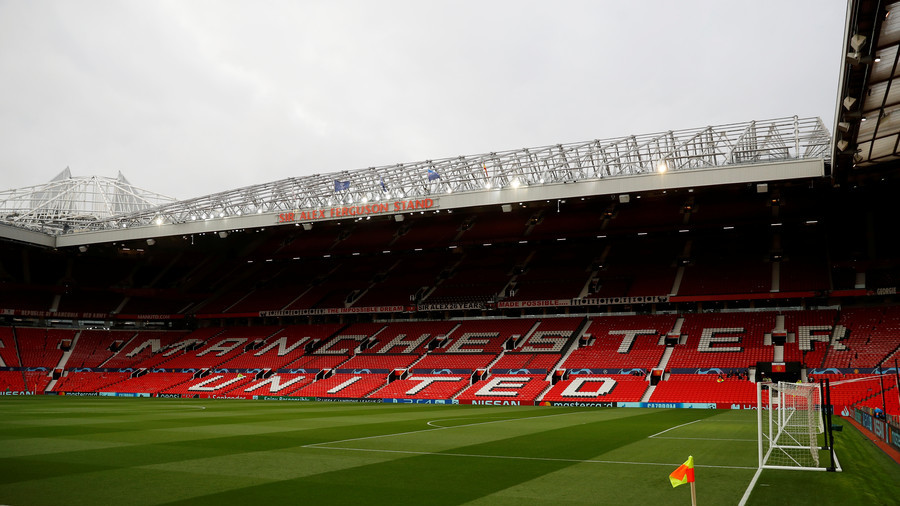 Premier League giants Manchester United are considering introducing gender-neutral toilets at their Old Trafford home, prompting fans to question where the club's priorities lie given their current on-pitch woes.
According to the minutes of a fans' forum in September, the club is pondering the introduction of gender-neutral toilets "to ensure that Old Trafford continues to be welcoming and inclusive to all supporters."
"Our commitment to equality, diversity and inclusion is important in everything that we do and we're constantly working with key stakeholders, including Stonewall [a lesbian, gay, bisexual and transgender rights charity], on such topics," said the club's head of security, Jim Liggett.
READ MORE: 'I spent 10 yrs in the gym, I'll never hide my body' – Ice hockey presenter on 'sexism row' (VIDEO)
Gender-neutral toilets can be used by people of any gender or gender identity, and are seen as benefitting transgender and non-binary populations, as well as parents and people with disabilities.
Should the 20-time league winners take the plunge at their 75,000-seater home, they would be the first Premier League club to do so.
However, some fans voiced anger over the move – saying the club had more pressing issues to consider, given they have made their worst-ever start to a Premier League campaign amid rumblings of discontent between the players and manager Jose Mourinho.
United currently sit 10th in the Premier League table having taken 10 points from their opening seven games – their worst return at this stage since the 1989-90 season.
You can share this story on social media: