Former Canada-US women's hockey rivals wed in same-sex marriage after long-term relationship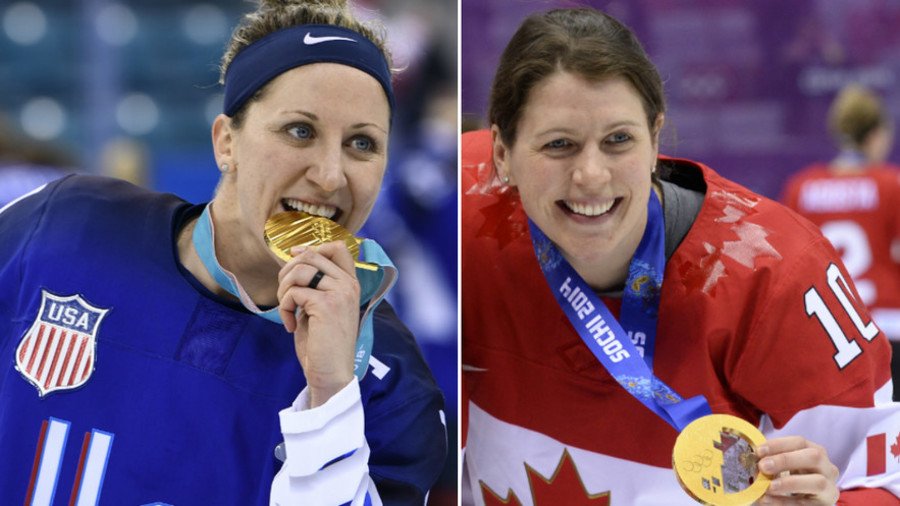 After being fierce rivals for two Olympic cycles, enemies have become lovers after US women's hockey captain Meghan Duggan married her long-time girlfriend Gillian Apps of Canada on Tuesday.
READ MORE: Football's first transgender referee to renew wedding vows with loyal wife
The couple tied the knot on Saturday in Pownal, Maine, Team USA announced on Tuesday. "True love overcomes even the largest of rivalries. Just ask Meghan Duggan," the team said in a statement.
Both players shared photos of the ceremony on social media with Duggan calling the wedding "the most incredible day of her entire life."
The women, who swapped their hockey jerseys for white wedding gowns were seen smiling and hugging each other during the ceremony which converted their long-time rivalry into a family life.
The newlyweds have four Olympic gold medals and 10 world titles between them. Duggan, 31, captained the US team to their first Olympic gold since 1998 beating Canada 3-2 in the 2018 PyeongChang Games. Three-time Olympic gold medallist Apps, 34, played against her now-wife at the 2010 Vancouver Olympics and the 2014 Sochi Games before retiring from sport in 2015.
You can share this story on social media: