What next for Khabib Nurmagomedov & Conor McGregor after UFC 229 turmoil?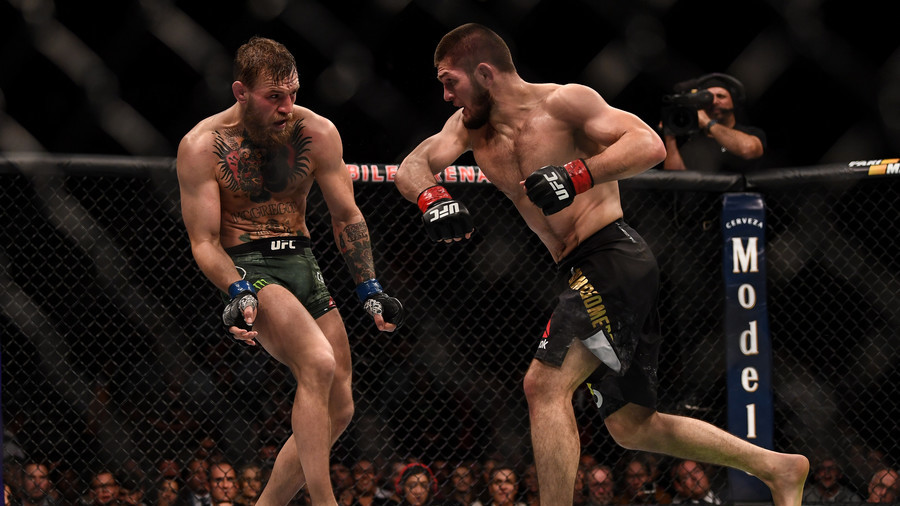 Khabib Nurmagomedov comprehensively answered one question by submitting Conor McGregor in their UFC megabout in Las Vegas on Saturday night, but the fight and ensuing carnage has posed new dilemmas for both men.
Russian 155lb king Nurmagomedov's dominant victory cemented his place at the top of the UFC lightweight tree – brutally silencing talk of a potential dethroning by the returning McGregor.
READ MORE: Khabib Nurmagomedov submits Conor McGregor at UFC 229 (PHOTOS)
But the carnage that followed the bout – which saw Nurmagomedov charge into the crowd and attack McGregor team member Dillon Danis – has thrown the Russian fighter's future into doubt as he faces potential sanctions.
For McGregor, the crushing nature of the defeat on his return to MMA raises questions about where he goes from here.
RT Sport looks at the potential paths forward for both fighters.
WILL NURMAGOMEDOV BE STRIPPED OF THE BELT?
The most pressing issue for 'The Eagle' is how heavily he is sanctioned for the carnage that unfolded at the T-Mobile Arena on Saturday night.
He has already had his fight purse withheld – said to be $2 million – and UFC chief Dana White has said sanctions from the Nevada state authorities are likely.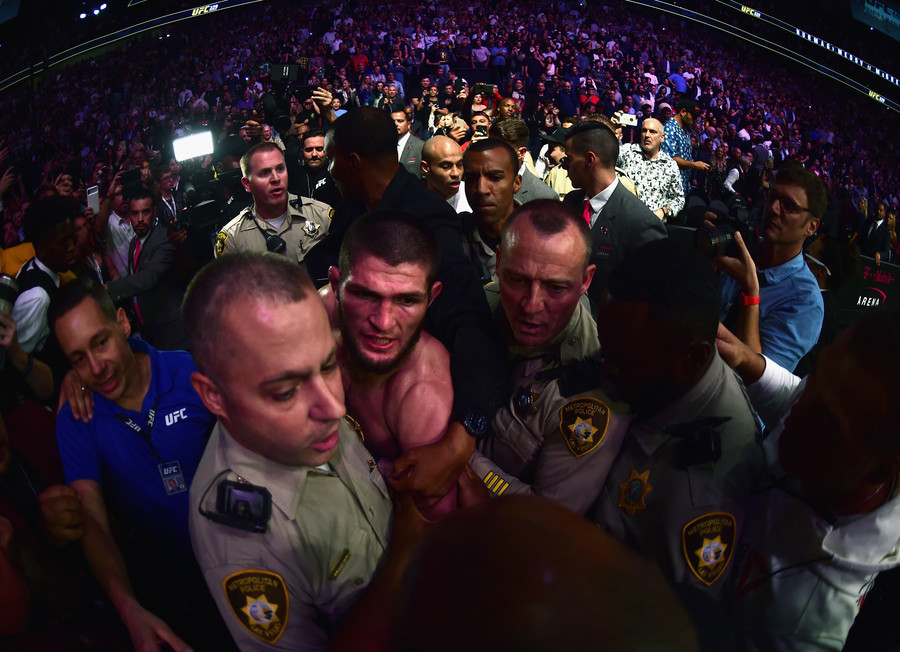 "If he gets suspended, it depends how long it is but yeah he will probably get stripped if it's a long suspension," White said in the aftermath of Saturday's carnage.
READ MORE: Khabib could be stripped of title over mass brawl at UFC 229 – Dana White
The Dagestani fighter appeared contrite at his own post-fight presser, apologizing to the Nevada State Athletic Commission and Las Vegas.
But should he be stripped of the title and be handed a lengthy suspension, his options would no doubt be limited, with White refusing to answer whether he would entertain the idea of working around a suspension to accommodate Khabib – at least initially.
For the Russian fighter, the disciplinary issue will take precedence before he can consider any next steps.
KHABIB VS MCGREGOR 2
The first thing McGregor called for after his brutal defeat on Saturday was the chance for another shot at 'The Eagle', tweeting: "Good knock. Looking forward to the rematch."
Good knock. Looking forward to the rematch.

— Conor McGregor (@TheNotoriousMMA) October 7, 2018
READ MORE: 'Good knock. Looking forward to the rematch' – McGregor reacts to UFC 229 defeat to Khabib
While it would be a tantalizing – and lucrative – prospect, Khabib v McGregor 2 seems like a distant prospect at the moment.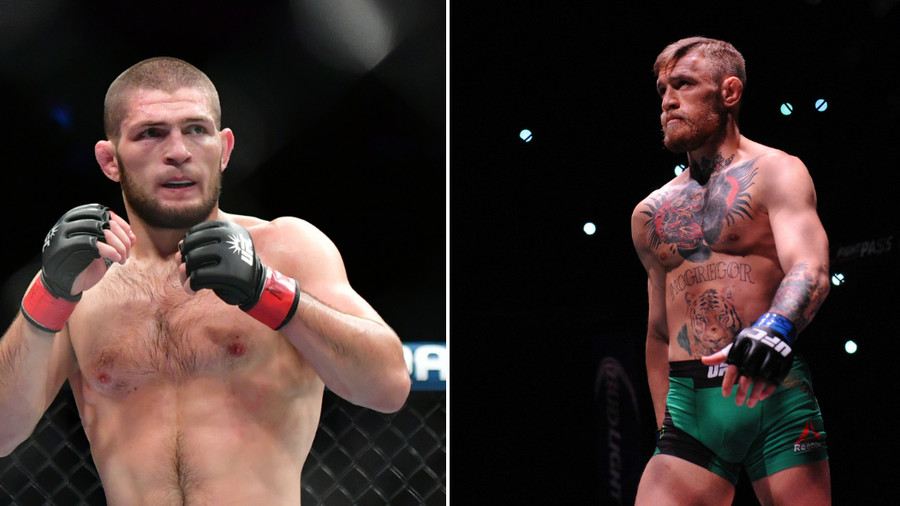 Firstly, there's the uncertainty over Nurmagomedov's status before potential sanctions are announced.
Given the ugly build-up to Saturday's fight and appalling scenes after it – branded a "s***show" by UFC boss White – even the promotion itself might think twice about countenancing doing it all again.
Even though he would stand to earn far more, the undefeated Dagestani fighter may also feel he has comprehensively buried the threat from McGregor - whose record slipped to 21-4 - and wants to move on.
All of that means a rematch seems a long, long way off, if it ever happens at all.
THE FERGUSON FACTOR
Former UFC interim champ Tony Ferguson saw off Anthony Pettis in his return to action in the co-main event on Saturday, with the pair serving up a brutal slugfest that saw 'El Cucuy' win via second-round TKO.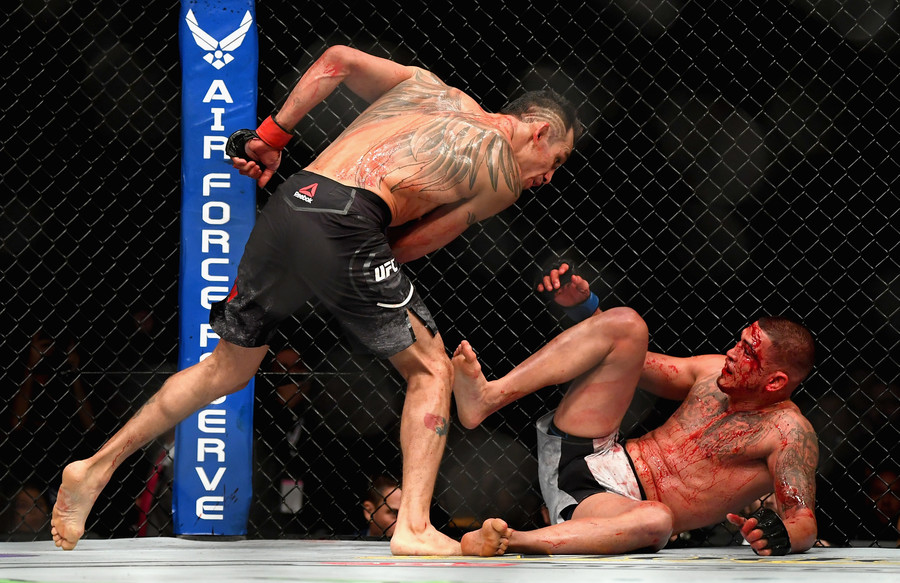 READ MORE: UFC 229: Ferguson beats Pettis in brutal slugfest, launches scathing attack on McGregor
The exciting nature of the fight, and the fact that Ferguson has been on Khabib's radar for so long – including the ill-fated UFC 223 match-up that fell through due to Ferguson's injury – could finally come to fruition, assuming Khabib is not kept out of action for too long through suspension.
Ferguson called out both McGregor and Nurmagomedov after his win against Pettis, and could also be a potential next opponent for McGregor.
Should the Irishman face him and defeat him, that could even pave the way to earning a potential rematch with Nurmagomedov; should McGregor lose, it would make the calls for Ferguson vs Khabib near unstoppable.
GSP - 'THE LEGACY FIGHT' FOR KHABIB
Many have previously touted the possibility of a match-up between Nurmagomedov and Canadian MMA legend Georges St-Pierre.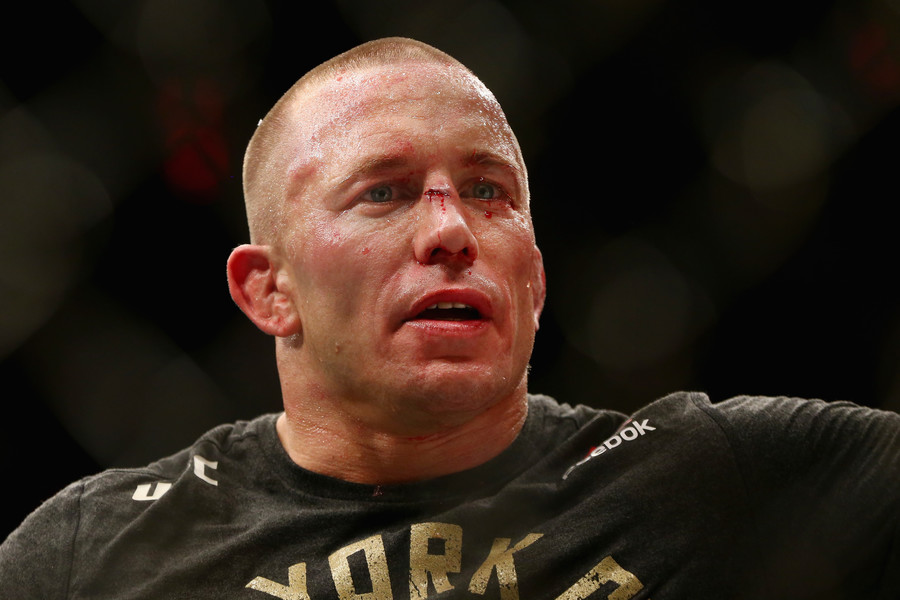 The undefeated Russian has previously spoken of a "legacy" fight against Saint-Pierre – with the pair sharing a high degree of mutual respect.
READ MORE: Khabib Nurmagomedov wants 'legacy fight' with St-Pierre next, but what does GSP think?
Former middleweight king GSP, 37, would need to cut a huge amount of weight to make a potential fight at 155lbs, but hasn't ruled out the idea completely, indicating earlier this summer he could return to face the winner of UFC 229 – which is now clear.
GSP also previously told RT: "It has to be win, win, win situation… If the organization is going to win because that is a fight that they can make money with it, and fans want to see it. If one guy wants to do it because he has something to gain by fighting the other guy. And the same thing for the other guy. It has to be a win, win, win situation."
Khabib's father and trainer, Abdulmanap Nurmagomedov, would be a dream match-up for him, which might factor in his son's thinking.
THE DIAZ TRILOGY FOR MCGREGOR
This is perhaps the most obvious next step for McGregor. The first two fights with Nate Diaz were an enthralling spectacle that helped take UFC to a new level of popularity, with Diaz clinching the first via submission and 'The Notorious' taking the rematch via majority decision.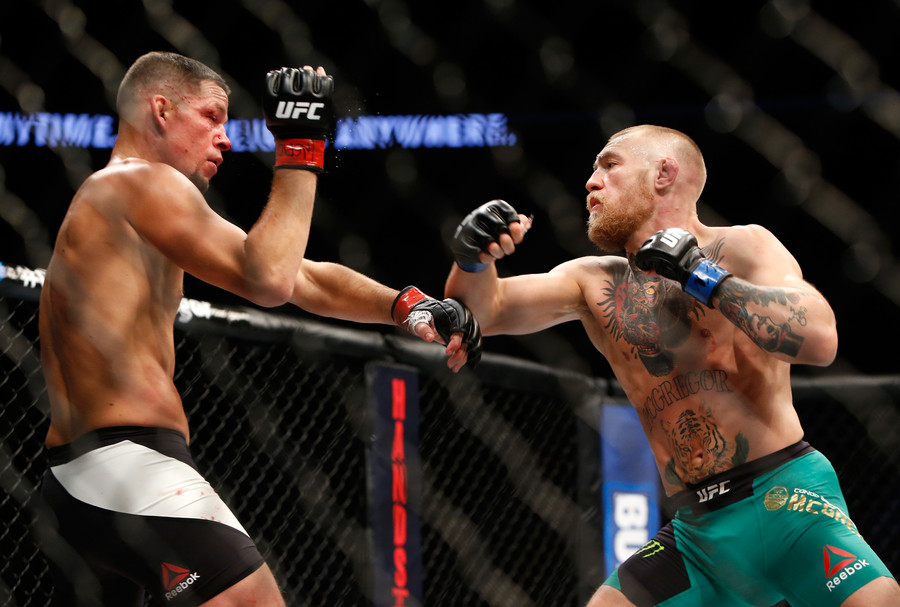 Diaz is set to make his return against number three-ranked lightweight Dustin Poirier in the main event at UFC 230 in New York in November, and should he emerge victorious, McGregor could be next in line.
The Irishman has said he would gladly give Diaz the trilogy, given he got his own shot at a rematch.
Diaz recently claimed he has no interest in a third McGregor fight, saying he had "other s*** to do," but the right money could make him think otherwise.
SILVA LININGS
McGregor also mentioned the name of former middleweight king Anderson Silva before his fight with Nurmagomedov – hailing him as a "legend" of the game and touting the notion that he would be interested in taking on the Brazilian.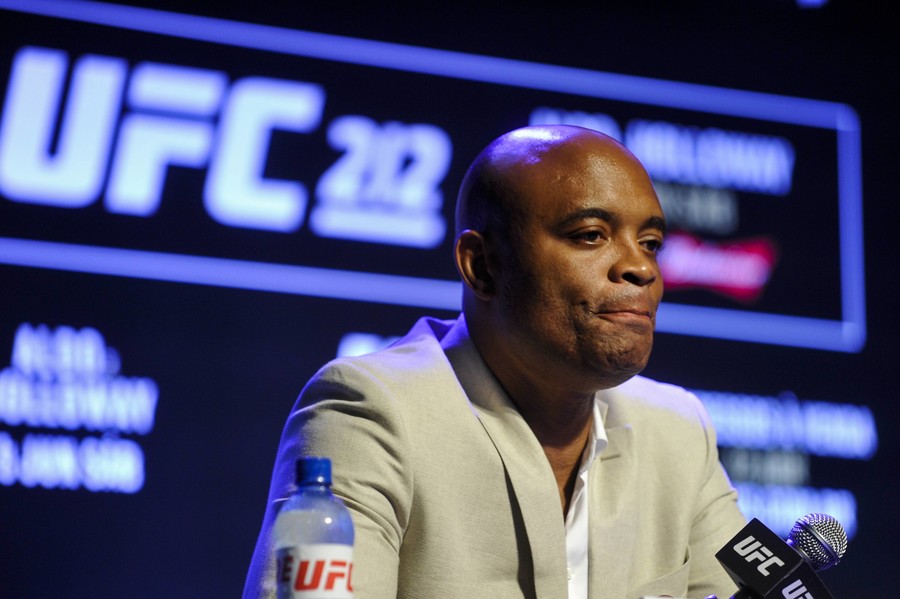 The Brazilian reciprocated the complement, telling ESPN: "let's go do this for the fans."
But at 43 years old and coming off the back of a two-year suspension, Silva appears an unlikely candidate for McGregor's next fight – and that's even before you consider the weight difference.