Juventus criticized for tweets backing 'great champion' Ronaldo as player fights rape claims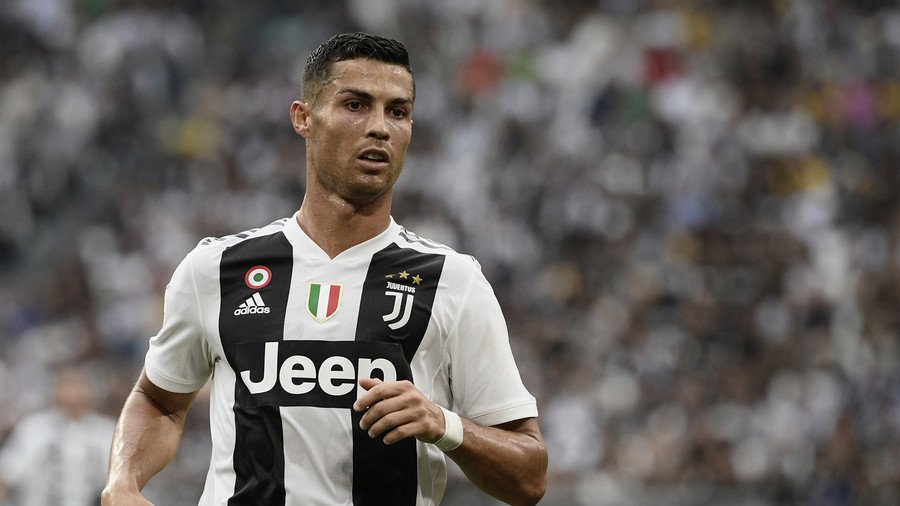 Juventus have faced a backlash for issuing their support for "great champion" Cristiano Ronaldo amid rape allegations against the Portugal star – as sponsors including Nike expressed "deep concern" over the claims.
READ MORE: Ronaldo accused by US woman of rape in Las Vegas hotel room - reports
In two tweets on Thursday, Turin giants Juve issued their support for the player they signed for €100 million in the summer, praising Ronaldo for his "great professionalism and dedication."
The club added that the allegations against Ronaldo – made by American Kathryn Mayorga, who claims the player anally raped her in a Las Vegas hotel room in 2009 – "do not change" their opinion of the forward.
The tweets from Juventus in support of their star man were 'liked' more than 6,000 times each, although some – including ex-England striker and high-profile pundit Gary Lineker – criticized the club for appearing to miss the point.
Others backed the Serie A champions, however, saying they were merely following the line of "innocent until proven guilty" and carrying out their "duty of care" as Ronaldo's employer.
Ronaldo has not received similar backing from sponsors, including long-time partners Nike, with whom the 33-year-old has a lifetime deal reportedly worth up to $1 billion.
The US sportswear giant issued a statement on Thursday saying it was "deeply concerned by the disturbing allegations and will continue to closely monitor the situation."
READ MORE: 'Fake news': Ronaldo dismisses rape claims as lawyers set to sue German magazine
Video games company EA Sports, which features Ronaldo on the cover of its new FIFA 19 game, issued a similar statement, telling AP it was "closely monitoring the situation, as we expect cover athletes and ambassadors to conduct themselves in a manner that is consistent with EA's values."
Ronaldo has categorically denied the allegations, calling them "fake news" and posting a tweet on Wednesday in which he said rape was "an abominable crime that goes against everything that I am and believe in."
Mayorga, 34, says that Ronaldo sexually assaulted her in a Las Vegas suite in June of 2009 after a night spent partying, and claims later paid her $375,000 in hush money.
READ MORE: Ronaldo used 'fixers' to obstruct Las Vegas 'rape' investigation – lawsuit
German news outlet Der Spiegel reported last week that Mayorga was seeking to declare the alleged non-disclosure agreement void, as she has continued to suffer trauma over the alleged incident and has been emboldened by the MeToo movement.
Las Vegas police confirmed this week that they have reopened the investigation into the case.
Ronaldo was not named in the Portugal squad yesterday for the upcoming friendlies against Poland and Scotland, and may not feature for the national team until next March, although it was not indicated whether his absence is linked to the allegations.
READ MORE: Ronaldo left out of Portugal squad amid rape allegations
You can share this story on social media: