'Fake news': Ronaldo dismisses rape claims as lawyers set to sue German magazine
Cristiano Ronaldo has branded rape claims against him as "fake news," saying that people "want to promote themselves" by using his name. His lawyers are set to sue German news magazine Der Spiegel, which published the allegations.
The Portugal and Juventus forward has been accused of raping an American woman, named as Kathryn Mayorga, in a Las Vegas hotel room in 2009.
He is alleged to have then paid her $375,000 to keep quiet about the incident, Der Spiegel reported on Friday.
Speaking in an Instagram Live video to his 142 million followers hours after the claims were reported, Ronaldo, 33, slammed the reports as "fake news."
"No, no, no, no , no. What they said today, fake news," the five-time Ballon d'Or winner says into the camera.
"They want to promote [themselves by using] my name. It's normal. They want to be famous to say my name, but it is part of the job. I am a happy man and all good," the player added, smiling.
Ronaldo's lawyers are preparing to sue Der Spiegel over the allegations, which they have called "an inadmissible reporting of suspicions in the area of privacy," according to Reuters.
Lawyer Christian Schertz said the player would seek compensation for "moral damages in an amount corresponding to the gravity of the infringement, which is probably one of the most serious violations of personal rights in recent years."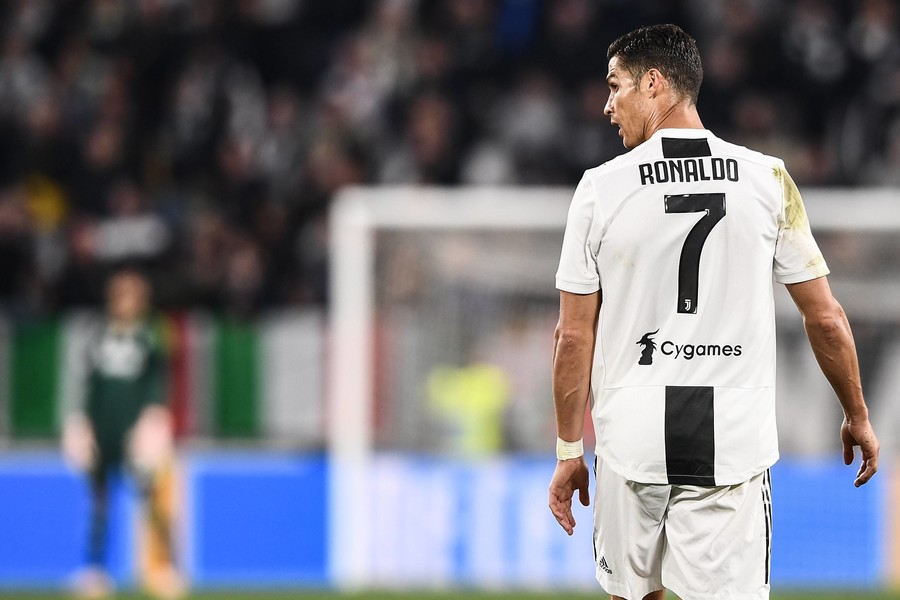 The alleged incident is said to have taken place in June 2009 at a suite at the Palms Hotel and Casino in Las Vegas.
After meeting in a nightclub, Ronaldo and Mayorga reportedly went back to the player's room, where he allegedly anally raped her, according to papers filed at Clark County District Court in Nevada.
Mayorga claims Ronaldo fell to his knees after the alleged incident and told her he was "99 percent" a "good guy" let down by the "one percent."
The documents claim that Ronaldo confirmed the pair had sex, but that it was consensual.
Mayorga also claims she went to the police and had photographs taken of her injuries at a hospital, but later agreed to an out-of-court settlement because she felt "terrified of retaliation" and was worried about "being publicly humiliated."
The 34-year-old says she is now seeking to overturn the settlement as she continues to be traumatized by the alleged incident.
Ronaldo was on the verge of joining Real Madrid from Manchester United at the time of the alleged assault, and this summer moved to Italian giants Juve in a €100 million deal.
You can share this story on social media: