Ronaldo used 'fixers' to obstruct Las Vegas 'rape' investigation – lawsuit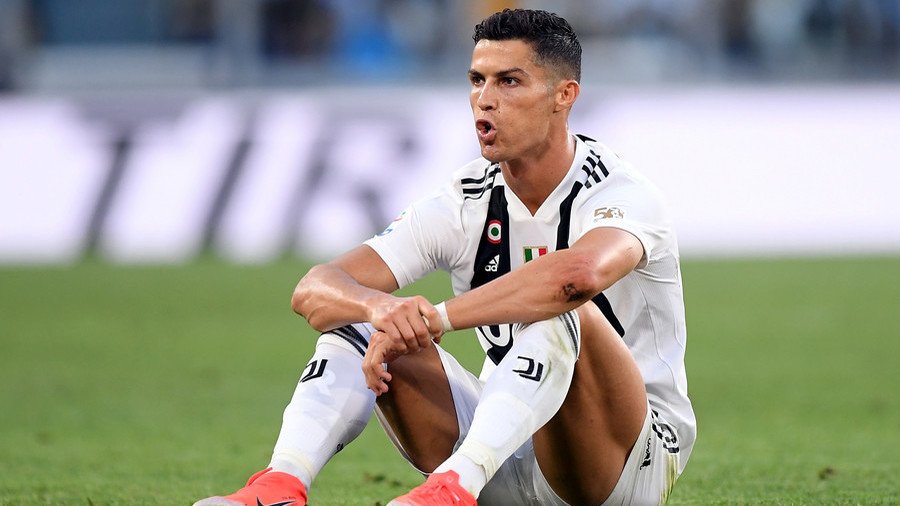 Cristiano Ronaldo has been accused of using a team of 'fixers' to obstruct a criminal investigation into allegations he raped a woman in a Las Vegas hotel room and coerced the victim into accepting $375,000 hush money.
READ MORE: Ronaldo accused by US woman of rape in Las Vegas hotel room - reports
Football icon Ronaldo is being sued by Kathryn Mayorga, 34, over the incident which allegedly took place in a Vegas penthouse suit in 2009, after a night of partying.
Las Vegas police confirmed that a they have reopened a sexual assault case from the same year, as per the request of the woman named in the suit made last month, AP reports.
In an interview with German news outlet Der Spiegel, which reported the claims on Friday, Mayorga alleges she accepted an offer from the Juventus winger to enjoy the Las Vegas view from his luxurious hotel room, but declined to climb into a hot tub in the apartment so as not to ruin her dress.
READ MORE: Ronaldo & Juventus targeted by 'hooligans' with fireworks before UCL match against Valencia
When Ronaldo gave her alternative clothing, he barged in on her while changing and pulled her into a bedroom, raping her while she cried "no, no, no," the lawsuit claims.
Mayorga's attorney Leslie Mark Stovall alleges the pair then reached an agreement by which Ronaldo would pay $375,000 if Mayorga never spoke of the incident.
Accusations against Ronaldo in the lawsuit include: coercion and fraud, abuse of a vulnerable person, racketeering and civil conspiracy. It also states the "psychological trauma" of the assault left Mayorga "terrified."
The Portuguese winger, 33, has branded the claims "fake news" and insisted such behavior is a normal ploy used by individuals "to promote" themselves by using his name.
"Fake. Fake news," the player, who moved to Italy from Real Madrid in the summer for $117 million, said. "You want to promote by my name. It's normal. They want to be famous, to say my name. But it is part of the job. I am a happy man and all is good."
The player's legal team have claimed they intend to launch a counter suit against Der Spiegel over the publishing of "blatantly illegal" accusations. Christian Schertz, Ronaldo's lawyer, said the report was "an inadmissible reporting of suspicions in the area of privacy," per Reuters.
You can share this story on social media: