'I'm going to turn Khabib into a bobblehead' – McGregor cranks up UFC 229 war of words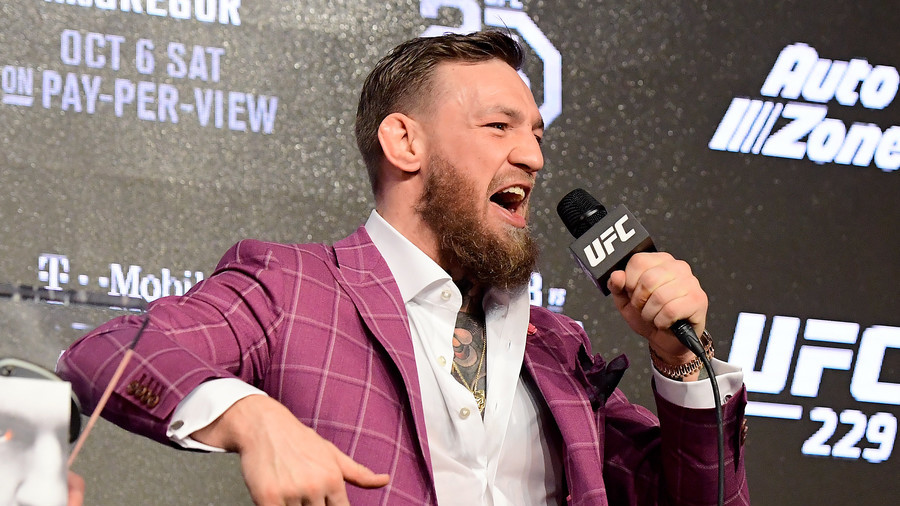 Conor McGregor has vowed to turn UFC lightweight champion Khabib Nurmagomedov "into a bobblehead" when the pair meet in their MMA mega-fight in Las Vegas on Saturday night.
Irish star McGregor is making a return to the Octagon after a two-year absence and is aiming to reclaim the lightweight title he once held as a double UFC champion.
When asked for a prediction on how the fight would pan out at the T-Mobile Arena, McGregor told the MacLife he would "rattle the brain" of the undefeated Russian.
"I think I'm going to turn him into a bobblehead if I'm honest," the 30-year-old vowed. "It's personal but it's the same, it's always a little personal. In there, it's a blank face and a new body. I see him turning into a bobblehead when I hit him. I feel his brain is going to rattle when he takes a clatter off me."
Nurmagomedov has said he will grind McGregor down in a war of attrition that many feel would favor the Russian – although the brash Irishman warned he would be prepared for any scenario come Saturday.
"I'm a veteran now. I will be prepared for five rounds, I'll be prepared for any scenario. I'm well trained, I've put in the work and we are confident going in, no matter where it goes," McGregor said.
READ MORE: McGregor can out-grapple Khabib, will end fight in 1st round – training partner Lobov
The Dubliner is returning to MMA after a two-year hiatus, famously moving into professional boxing for a money-spinning bout against Floyd Mayweather in August of last year.
McGregor admitted that he had "fallen out of love" with MMA after being stripped of his two titles – lightweight and featherweight – for inactivity, but said his passion for the sport had been rekindled ahead of the Nurmagomedov bout.
"I fell out of love with the game for a bit, went off on to my own thing. I had many things going on. Now I'm back, I'm hungry to compete. And we're here right on the cusp of it. Making weight, handling the media obligations. And that's it."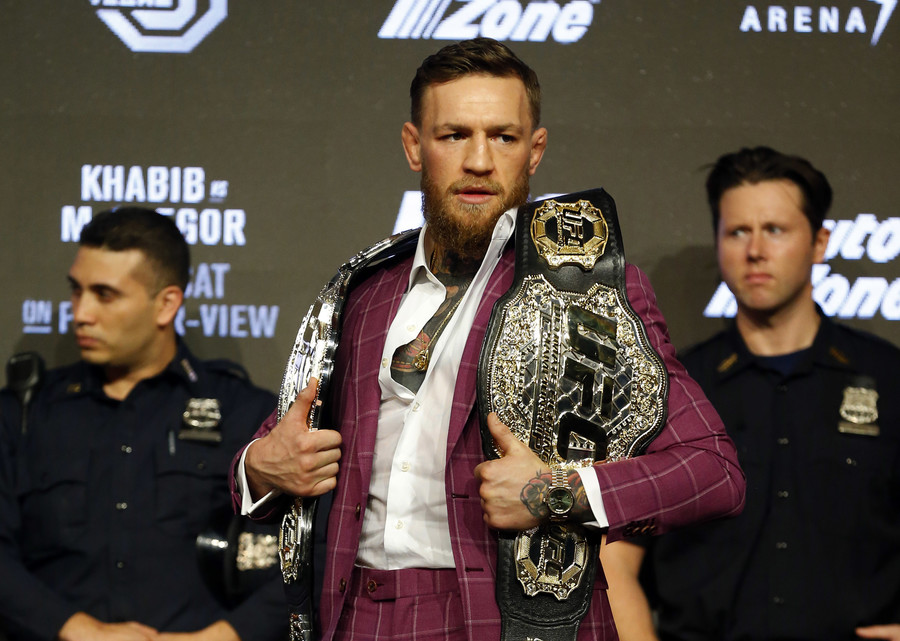 McGregor infamously attacked a bus carrying Nurmagomedov to an event ahead of UFC 223 in Brooklyn in April, after the Russian fighter had squared off with McGregor's training partner Artem Lobov.
READ MORE: Conor McGregor sued by fellow UFC fighter over Brooklyn bus attack
McGregor admitted that those events meant that the fight against Dagestani native Nurmagomedov, 30, had got "a lot more personal."
"Obviously, the situation arose with this next opponent and my team, and it got a little more personal. A lot more personal to be honest," McGregor said.
READ MORE: Access denied: Khabib trainer refused US visa for UFC title fight versus Conor McGregor
Nurmagomedov has an unblemished professional MMA record of 26-0, and will be making the defence of the belt he won against Al Iaquinta in April. He has vowed to "make McGregor humble" when the pair finally face off on Saturday.
"With him, I'm going to talk a little bit different," Nurmagomedov told ESPN. "Make him humble, teach him, sometimes slap him, make him tired.
"I'm gonna ask him, 'Where is your bus, now? Where is your other guys? What happen now? Where is everything? Bring everybody here.' We'll see. We'll see. It's going to be interesting. Sometimes, you never know what you're gonna say. Maybe talk with Dana [White]. Crush his hype."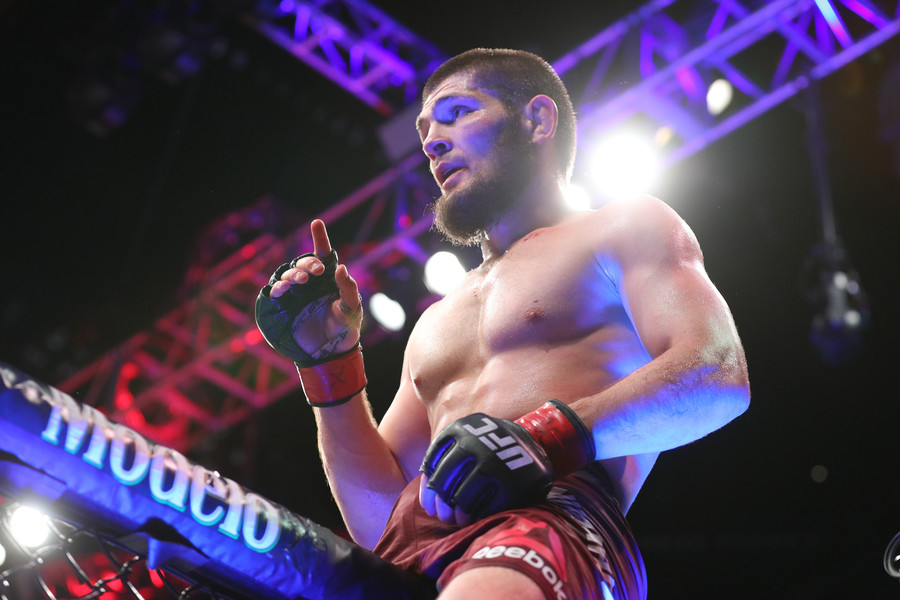 The fight has been billed as the biggest in MMA history, with predictions that it could reach a record 2 million pay-per-view purchases.
READ MORE: War of Words: The best quotes from Conor & Khabib's 'darkest' UFC 229 presser (PHOTOS/VIDEO)