Fighting talk: Rival fans troll Khabib's football team with chants of 'Conor McGregor' (VIDEO)
Published time: 1 Oct, 2018 13:06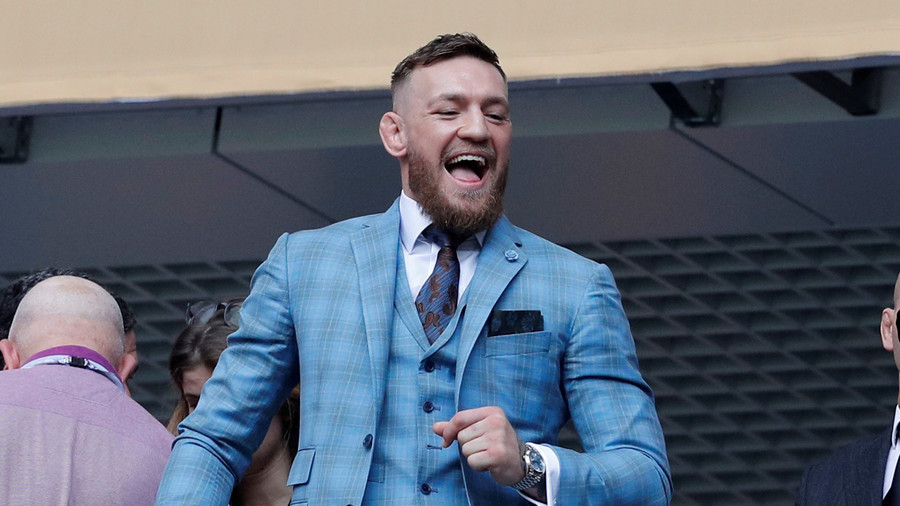 Fans of Russian club Zenit St. Petersburg knew the perfect way to rile supporters of Anzhi Makhachkala in their game at the weekend, chanting the name of UFC star Conor McGregor – who soon fights local hero Khabib Nurmagomedov.
Dagestani-born Nurmagomedov is a huge football fan and a big supporter of local team Anzhi, who play in Russia's Premier League.
READ MORE: Access denied: Khabib trainer refused US visa for UFC title fight versus Conor McGregor
With Nurmagomedov set to take on Irish star Conor McGregor in their UFC lightweight title fight in Las Vegas on Saturday, rival fans from Zenit knew exactly how to wind up the locals when they travelled with their team to face Anzhi in Kaspiysk on Sunday.
Zenit fans were filmed shouting the name of Irish megastar McGregor during the game – with a distinct Russian twang to the chants.
The jibes may have been prompted by the Anzhi players taking to the field before the game with T-shirts bearing an image of Nurmagomedov, with the slogan: 'We are one team – not one step back!' – in support of the fighter as he prepares for his showdown with McGregor on Saturday.
Nurmagomedov is a passionate fan of his local club, which has faced series financial difficulty in recent months.
In August, the UFC lightweight king posted a picture of himself standing at the team's stadium holding a shirt, in support of the campaign to help the team's financial survival.
The jibes from Zenit fans on Sunday backfired, however, as Anzhi stunned the league leaders by coming from behind to clinch a 2-1 win despite being down to 10 men.
The result ended Zenit's unbeaten start to the Russian Premier League season and moved Anzhi up to 12th in the 16-team table.
Nurmagomedov and McGregor face off on Saturday night at T-Mobile Arena in Las Vegas at UFC 229, in what has been billed as the biggest fight in MMA history.
READ MORE: 'Biggest fight in UFC history' – Dana White on Khabib Nurmagomedov v Conor McGregor
The undefeated Nurmagomedov (26-0) is defending the lightweight crown he won in April, while McGregor – who was the first man ever to hold titles in two UFC weight classes – is returning to the Octagon for the first time since making a foray into boxing to fight Floyd Mayweather.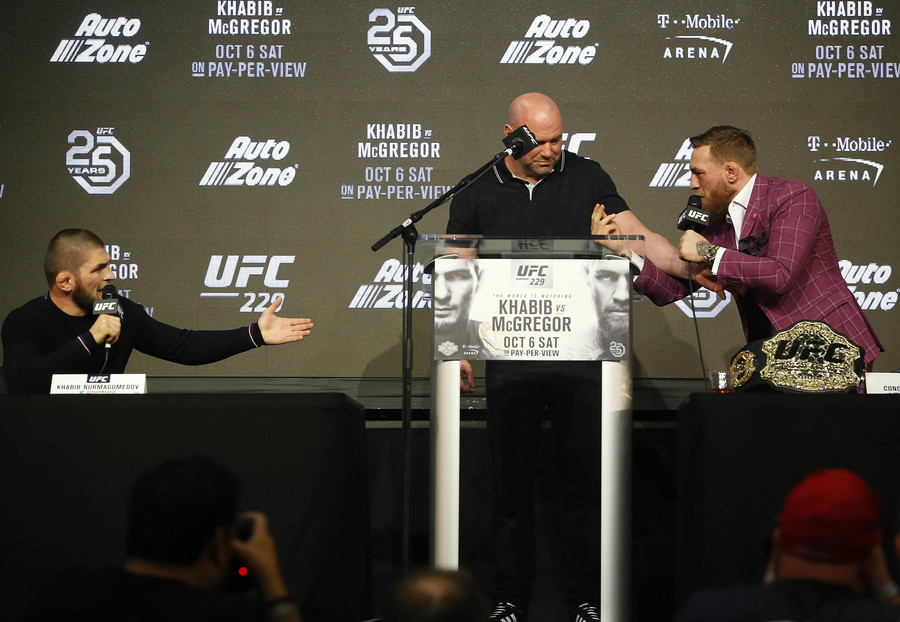 The fighters have traded football-related barbs in the lead-up to the bout, after McGregor was pictured with Russian President Vladimir Putin at the World Cup final in Russia this summer.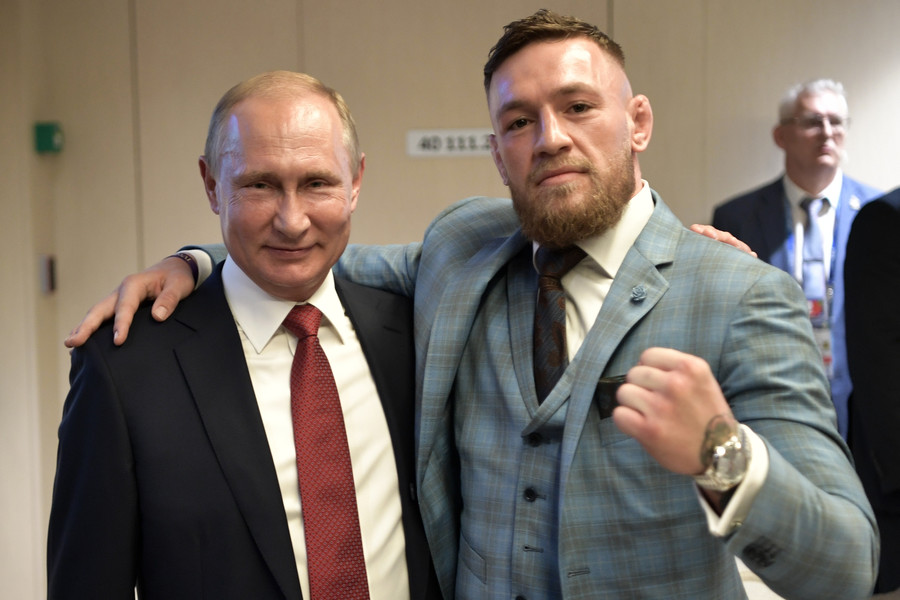 Nurmagomedov was also at the game, although did not have a photo op with the Russian leader – later making light of the incident by posting a photo with a Putin lookalike.
McGregor brought up the issue at the pair's explosive first press conference for UFC 229, accusing Nurmagomedov of "disrespecting" Putin by saying he was not bothered by the Irishman's snap with the Russian leader.
READ MORE: 'Are you disrespecting Putin!?' - Conor goads Khabib over WC final pic with Russian President